Three days after Rep. Eric Cantor's (R-Va.) stunning loss in the Republican primary in Virginia sent shockwaves through the U.S. Capitol, a new HuffPost/YouGov poll finds that Cantor is not the only GOP congressional leader struggling to find support from the party's base. According to the poll, only about a third of Republicans have a favorable view of Speaker of the House John Boehner (R-Ohio) and Senate Minority Leader Mitch McConnell (R-Ky.).
The poll asked respondents to rate five congressional leaders: Boehner, McConnell, Cantor, Senate Majority Leader Harry Reid (D-Nev.) and Rep. Nancy Pelosi (D-Calif.). Among all Americans Pelosi had the highest rating, though only 27 percent of respondents said they view her favorably. Cantor received a favorable rating from the fewest respondents, with just 16 percent giving him a positive rating. Boehner, McConnell and Reid were in the middle, with 20 percent of respondents viewing Boehner favorably, 19 percent viewing McConnell favorably and 24 percent viewing Reid favorably.
Even among Republicans themselves, GOP leaders received mediocre-to-poor ratings. Just 33 percent of Republicans gave Boehner a favorable rating, while 41 percent said they view him unfavorably. McConnell was viewed more favorably than unfavorably, but only by a margin of 36 percent to 32 percent. Cantor was also quite unpopular among Republicans. Only 28 percent gave him a favorable rating, while 39 percent gave him an unfavorable rating -- though that result could be due in part to Cantor's loss on Tuesday.
Also troubling for the GOP leaders is the fact that 45 percent of Republican respondents said GOP leadership in Congress is not conservative enough.
Democratic respondents expressed much more positive views about their party's congressional leaders. Almost half of Democrats said they view Reid favorably, compared to only 21 percent who view him unfavorably, and 58 percent gave Pelosi a favorable rating, compared to just 19 percent who gave her a negative rating. Only 24 percent of Democrats said Democratic leaders in Congress are not liberal enough.
Overall, 40 percent of respondents said Republican leadership in Congress is too conservative, 23 percent said the leadership is not conservative enough and 18 percent said it is about right. In comparison, 41 percent of all respondents said Democratic leadership is too liberal, 13 percent said not liberal enough and 27 percent said the leadership is about right.
The HuffPost/YouGov poll was conducted June 11-13 among 1,000 U.S. adults using a sample selected from YouGov's opt-in online panel to match the demographics and other characteristics of the adult U.S. population. Factors considered include age, race, gender, education, employment, income, marital status, number of children, voter registration, time and location of internet access, interest in politics, religion and church attendance.
The Huffington Post has teamed up with YouGov to conduct daily opinion polls. You can learn more about this project and take part in YouGov's nationally representative opinion polling. Data from all HuffPost/YouGov polls can be found here.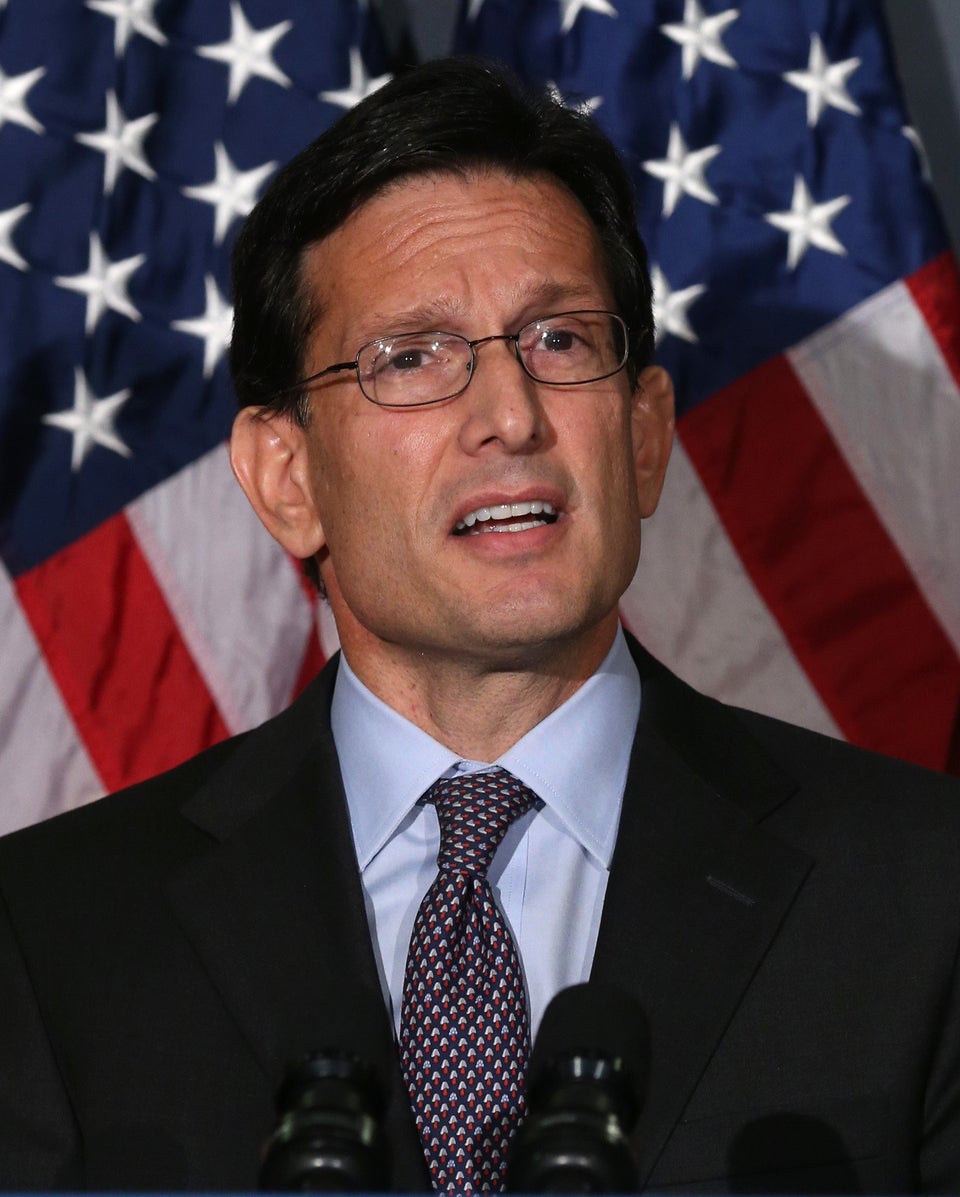 Eric Cantor
Popular in the Community