WASHINGTON -- A Republican super PAC on Friday launched two ads targeting vulnerable freshman Democratic congressmen far ahead of the 2014 elections.
The Congressional Leadership Fund announced cable and digital advertising campaigns against Reps. Sean Patrick Maloney (D-N.Y.) and Joe Garcia (D-Fla.). The ads are identical, knocking each member for votes against Rep. Paul Ryan's (R-Wis.) budget with a message geared toward suburban women.
"House Democrats refused to support balancing Washington's budget even though families have to every month," CLF communications director Dan Conston said in a statement. "American moms deserve to know why Democrats think Washington shouldn't live by the same rules."
Each ad shows a woman going over bills in an attempt to balance her household budget and then goes on to say, "Families make tough decisions to balance their budget. Why can't Washington?"
A Democratic source tells HuffPost that the dollar figure for both ad buys combined is in the low four figures, totaling $1,200, with $300 being spent against Garcia and $900 against Maloney -- amounts so small as to be almost unnoticeable. Both congressman represent districts in two of the biggest media markets in the nation -- New York City and Miami -- meaning that few are likely to see the ads.
The Ryan budget, which claims to balance the budget in 10 years, was never going to be made into law, due to fierce opposition from Senate Democrats and President Barack Obama. CLF's ads, however, show how it can be used as a political tool by both political parties.
On Thursday, the Senate rejected the Ryan budget, which had been introduced in the form of an amendment. The intention of the vote was to get Senate Republicans on the record voting for a bill that repeals the Affordable Care Act and that makes deep cuts to social programs that are popular among voters with whom Republicans are trying to make inroads, including Latinos, young voters, women and African Americans.
Geoff Garin, a pollster for the Democratic Senatorial Campaign Committee, announced on March 11 the group's intention to use the Ryan budget to hammer Republican candidates in the 2014 elections: "The Ryan budget will be a gift that gives throughout the 2014 cycle for Democrats."
Clearly, CLF and other Republican super PACs intend on defining the budget ahead of time in certain districts where Democrats are deemed vulnerable. Maloney won an incredibly close race in 2012, and Garcia won over the ethically challenged David Rivera.
This post has been updated with information about the cost of the ad buys.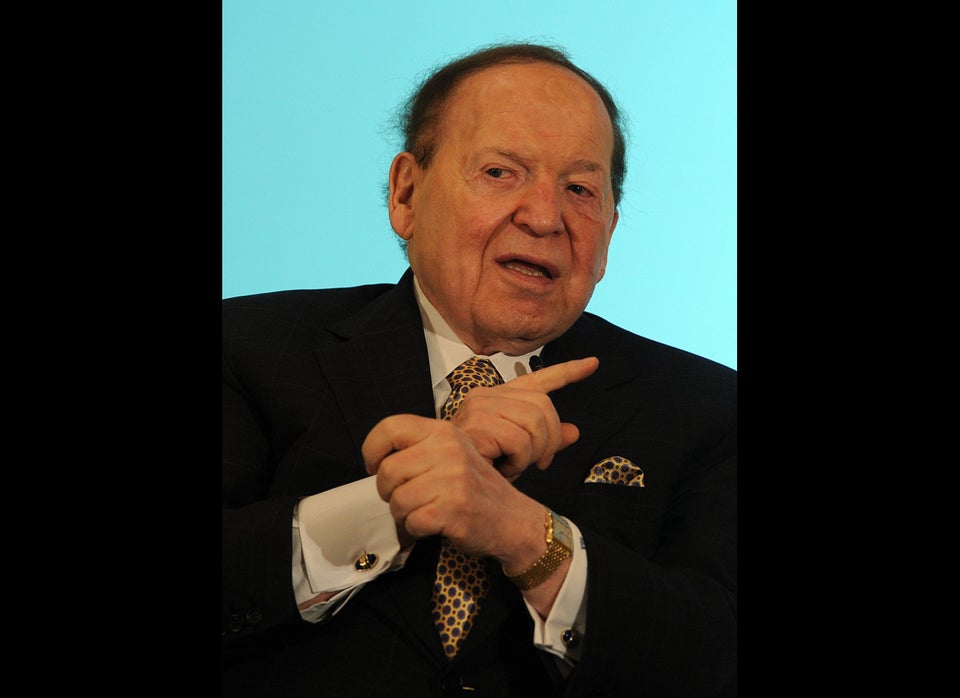 Donors Giving $500,000-Plus To Super PACs