U.S. Rep. Kerry Bentivolio (R-Mich.) is planning to propse a bill to remove and prohibit cameras used to detect traffic infractions in the District, WUSA9 reports.
The bill, which would essentially strip the D.C. government's ability to to use traffic infraction cameras to issue tickets, is meant to make the streets of D.C. "safer," and Bentivolio's spokesman Matt Chisholm told the Associated Press that the final version of the measure, which is still being worked on will "protect the people's rights."
The District hauled in more than $95 million in 2012 from cameras that caught red light runners and speeders, and Pedro Ribeiro, a spokesman for Mayor Vincent Gray (D), says that traffic cameras have made the city significantly safer.
"I'll point out that automated traffic enforcement has helped the District lower the number of traffic fatalities by 73 percent since 2001," Ribeiro told DCist, which is the year the District launched its speed camera program.
And the District's delegate to Congress, Eleanor Holmes Norton (D), wants Bentivolio and Congress to keep their hands out of local D.C. issues.
"Representative Bentivolio has been in Congress barely six months, but, with this bill, has already violated his professed support for small government and local control of local affairs," Norton said in a press release Thursday. She added that, "In the District of Columbia, like everywhere else, local traffic laws are written by local elected officials, not members of Congress who are unaccountable to D.C. residents."
Norton also took a dig at Bentivolio, who spends some of his time working as a Santa Claus impersonator, insinuating that the freshman congressman only wants to change the law in the District because he "or his staff has received" a traffic ticket from a camera.
Speed cameras have the support of a vast majority of D.C. residents. An April survey found that 87 percent of D.C. residents support red light cameras and 76 percent support speed cameras.
Bentivolio is not the first congressman to attempt to change a law inside the borders of the District in 2013.
In April, Rep. Trent Franks (R-Ariz.) introduced a bill that would prevent women in D.C. from having abortions after 20 weeks.

Related
Before You Go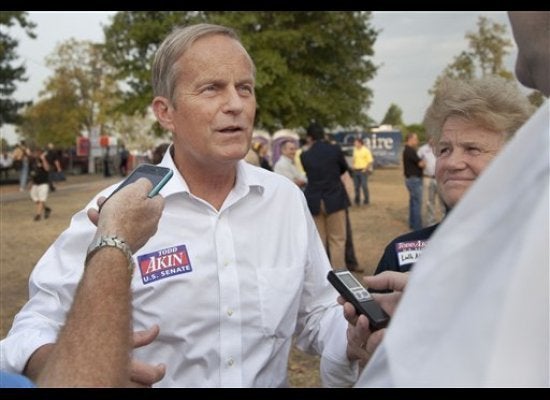 Extreme GOP Platform Positions
Popular in the Community