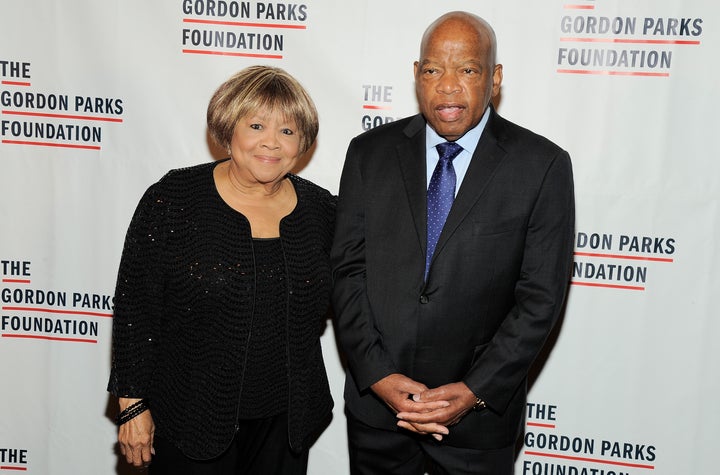 On June 6 at Cipriani 42nd Street, The Gordon Parks Foundation hosted its star-studded Annual Awards Dinner and Auction celebrating Parks' rich legacy and honoring those that continue to make an impact in the performing and visual arts and humanitarianism. Honorees for the 2017 Awards included: Congressman John Lewis, philanthropist Alexander Soros, singer and activist Mavis Staples, musician Jon Batiste, American Express Chairman and CEO, Kenneth Chenault and his wife, philanthropist Kathryn Chenault.
Other attendees included, Chelsea Clinton, Gloria Vanderbilt, Usher, Swizz Beatz, Russell Simmons, Dr. Henry Louis Gates Jr., Harry Belafonte, and Sarah Arison.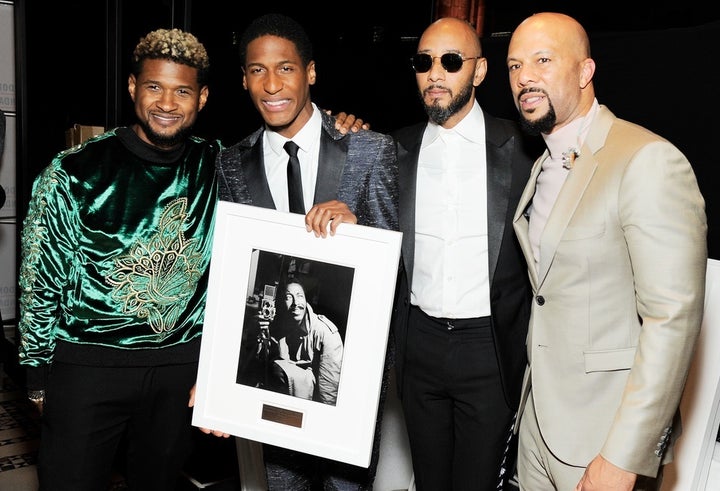 The Gordon Parks Foundation is not short of even more supporters, politicians, artists, and powerful people with a striking voice and yearning for change. Black Thought, Co-founder and MC of the Philadelphia based Hip-Hop group, The Roots, thinks that the arts has some responsibility for change as he states, "The arts make me smile and when I'm able to see people appreciate the impact of the arts. I feel like that is what has brought me as far as wherever I am. Black Thought has been brought to you by the arts and arts education. And it's not just music. I started out as a visual artist, and I feel like every genre of the arts, every medium is equally important for change and to bring people together."
It was clear that for each attendee, the Gordon Parks legacy continues on strongly and respectively to each project and projector connected to the foundation. In fact, Congressman, John Lewis speaks on what he is hopeful for "and [to be] optimistic is what makes me smile. To see the changes in spite of it all, to see all these young people, young women who are fired up and ready to go. I say to young people, whether they are in high school, or college, 'when you see something that is not right, not fair, not just, you have an obligation to do something, say something.' People may be concerned, but they are not afraid. And you can feel victory in the air, and I believe it's going to happen and we'll be a witness that this, too shall pass."
After dinner, and before Common's performance, which earned him a standing ovation, he spoke to us about how we can become organized to end this current political war. He says, "We can build our communities together--black people, white people, Latino people, women, gays, Muslims, Christians, Jewish people. We need to figure out what we can do to build these things with our resources, and start working on the local and state level to make things happen because of the things we see going on like with prison reform; we need to find out what's going on so we can say that we are not supporting people who are continuing mass incarceration. Make that a part of your work. Your daily work to seek it out. It's our responsibility."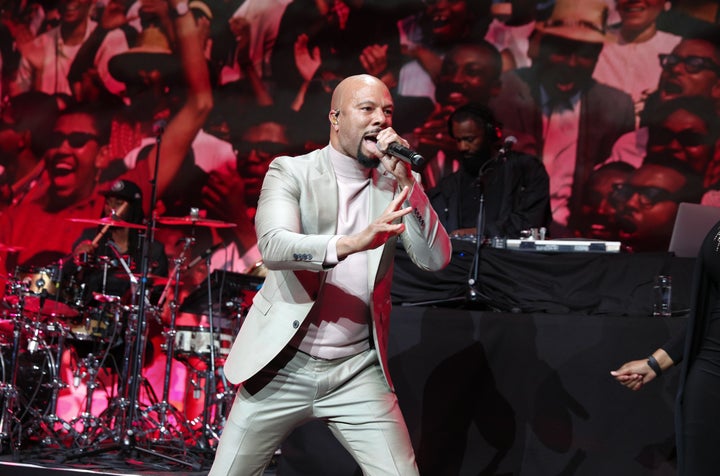 The event hosted over 650 guests, and raised more than $1.3 million. All proceeds from the evening will support the Foundation's ongoing artistic and educational programs and initiatives.
Related
Popular in the Community