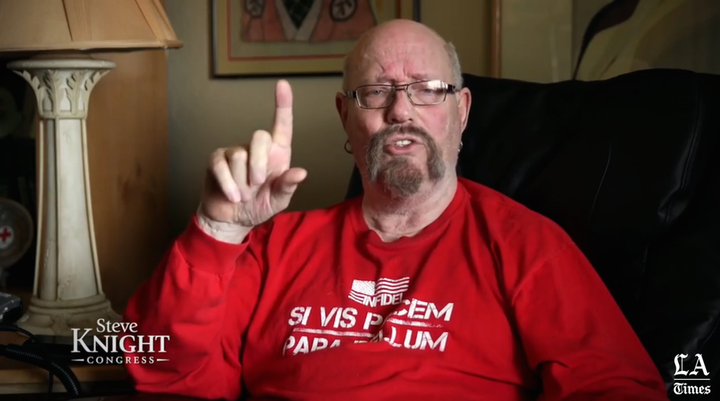 Over the course of several years, Brayton has posted racist and violent memes of Democrat politicians, including one of President Barack Obama with a noose around his neck. He has also posted about killing Muslims, the Los Angeles Times reported Tuesday.
"Hear me Islam. I will slaughter you with your own knife," he wrote in one post.
"Perhaps all Jews on television should wear the 'sign' in this last photo," he wrote in a September 2017 post above a photo of a Star of David. "Just to make sure the audience knows … wink wink."
As recently as Monday, Brayton has called for using violence against journalists. He shared a Breitbart article about CNN's Jim Acosta and wrote that "CNN should be indicted, found guilty and face a firing squad."
In several screenshots that a source in the district shared with HuffPost, Brayton promotes white power, mocks football player Colin Kaepernick and Sen. Kamala Harris (D-Calif.) with racist memes, and makes disparaging comments about Muslim women.
Knight is tagged in several of the posts.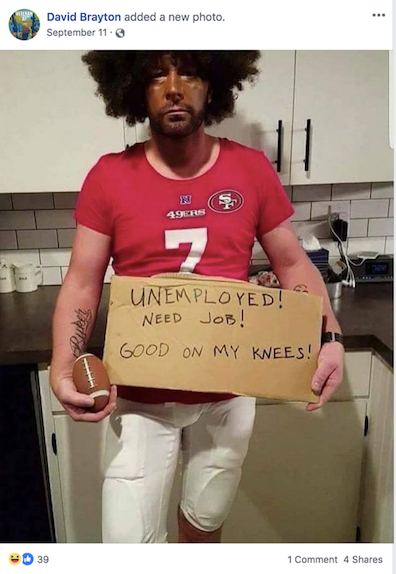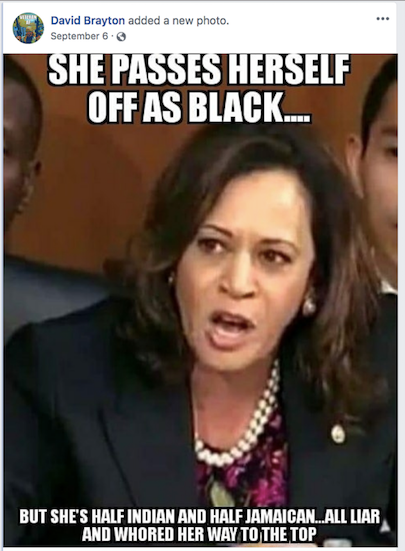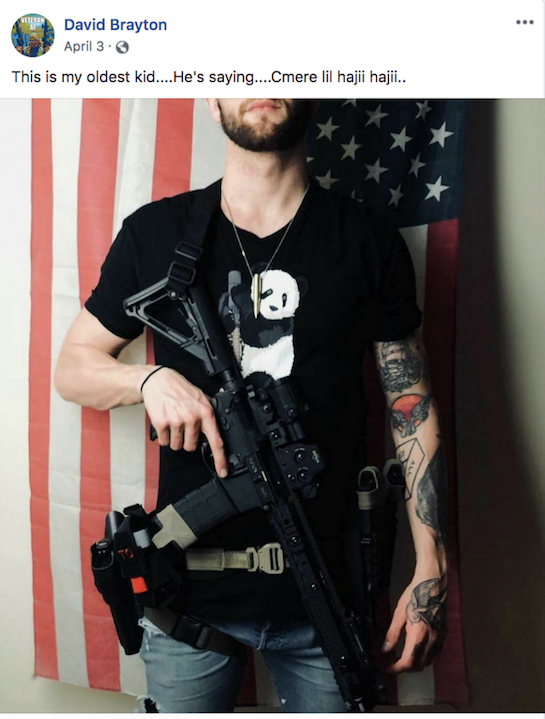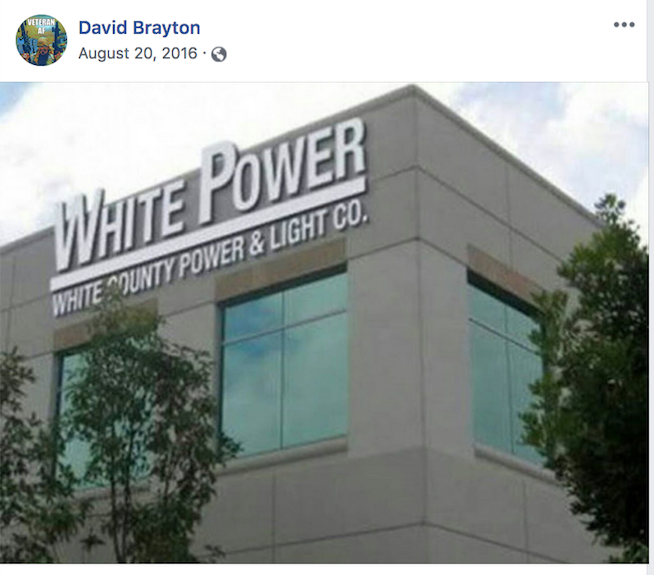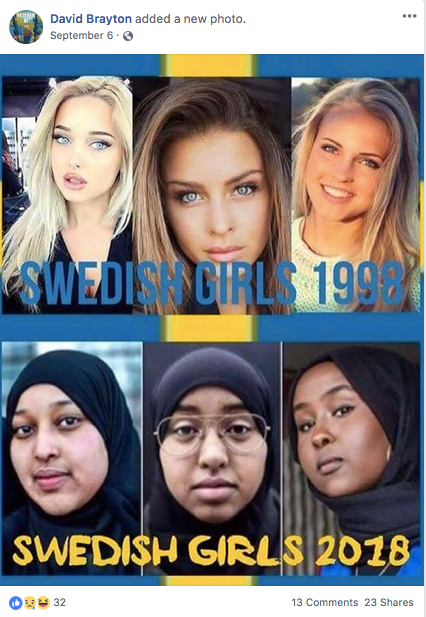 Brayton, who kept multiple backup profiles in case Facebook removed him (which it since has), defended his posts to the Times, saying that none of them were racist or anti-Semitic.
In the ad with the congressman, Brayton sits next to him wearing a red sweatshirt with the word "infidel" inscribed on it inside of an American flag, as an insult to Islam.
Knight removed the ad Wednesday night after his campaign strategist said he had no plans to do so. He also denied noticing that Brayton was wearing a sweatshirt that said "infidel."
On Wednesday night, his campaign posted on its Facebook page that he found Brayton's views "repulsive" and that all content including Brayton would be taken down.
"[Brayton] has made some hurtful comments that Congressman Knight does not condone," a campaign staffer wrote. "In fact, he finds them repulsive."
Knight's team did respond to HuffPost's requests for comment.  
The congressman is running for re-election against Katie Hill, a first-time candidate endorsed by Harris who told HuffPost that Brayton's involvement with the campaign ad is particularly "shocking" considering the "increase in violence across America, fueled by hateful rhetoric."
"I am deeply disturbed to see this in my hometown, because I know that this is not who we are," Hill said in a statement. "I sincerely hope that Knight immediately apologizes to those groups who were targeted by the hateful speech perpetuated by his supporter."
"It's time for leaders who make unity a priority as much as anything else, because that's the only way we can heal and begin to accomplish what needs to be done."