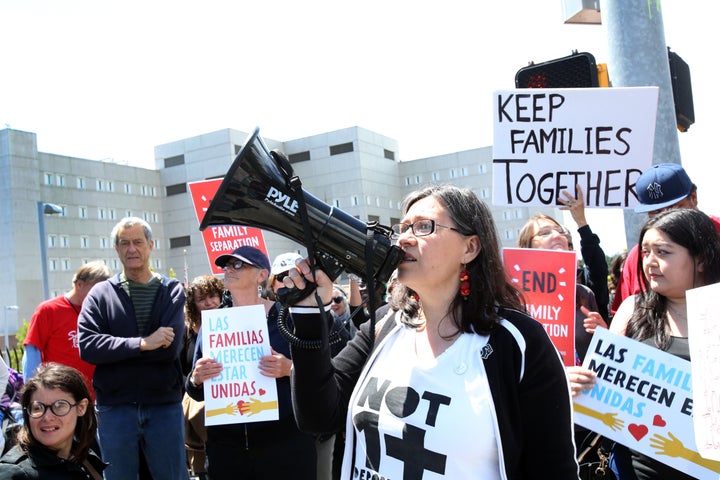 Rep. Pramila Jayapal (D-Wash.) met with migrant women being held in a federal detention center near Seattle, Washington ― and what she saw was "heartbreaking," she said.
Jayapal visited the Federal Detention Center in SeaTac on Saturday and spoke with 174 migrant women detained there, according to a release from her team.
"The mothers could not stop crying when they spoke about their children," the congresswoman said in a statement to media after the visit. "Young girls and boys who were taken from them with no chance to say goodbye and no plan for reunification."
The congresswoman spent nearly three hours meeting with the 174 women detained there, of more than 200 migrants held there in total. She said that almost all of the women had come to the U.S. seeking asylum ― hailing from 16 countries including Cuba, El Salvador, Guatemala and more.
More than one third of the women ― some of whom had been held in detention for over a month ― were mothers who had been separated from their children, some of whom were as young as 1 year old, Jayapal said in her statement. The "vast majority" of the mothers who had been separated from their kids had not spoken to their kids in weeks and "have no idea" where their children are, she said.
Outside the detention facility Saturday, Jayapal and a small group of protesters held a rally to denounce the Trump administration's treatment of immigrant families. The congresswoman called on the government to "quickly process" the migrants' asylum claims and reunite them "immediately" with their children. She also called for the defunding of Immigration and Customs Enforcement and the Department of Homeland Security's "programs that break up families."
HuffPost reached out to DHS, but did not receive a response as of this posting.
The Trump administration's policies leading to the separation of migrant parents and children at the border have sparked nationwide outrage in recent weeks.
In May, Attorney General Jeff Sessions announced a new "zero-tolerance" policy, through which the administration would refer all immigrants crossing the border illegally for criminal prosecution ― even if that meant splitting children from parents and regardless of whether they were seeking asylum in the U.S. Previously, families that crossed illegally together generally faced deportation proceedings in civil court. But under the new policy, all people who cross illegally are referred for prosecution ― meaning parents get sent to jails run by the U.S. Marshals Service and children are placed separately in the custody of the Office of Refugee Resettlement.
The more than 200 migrants now being held at the SeaTac federal detention center are some of the 1,600 ICE detainees that the agency began transferring to federal prisons last week, in the first large-scale use of federal prisons to hold migrant detainees, according to Reuters.
ICE said in a statement to HuffPost that this mass transfer of migrant detainees to five federal prisons across the country ― in California, Texas, Arizona, Oregon and Washington ― is part of the agency's efforts to "meet the demand" for more detention space, as a result of "the current surge in illegal border crossings" as well as the "implementation of the U.S. Department of Justice's zero-tolerance policy," the agency said.
Last week, Washington state Attorney General Bob Ferguson and Governor Jay Inslee sent a letter to immigration officials ― including acting U.S. Attorney Annette Hayes and ICE's acting field office director in Seattle Brian Wilcox ― demanding answers about the treatment of the migrants recently transferred and being held in Washington.
"Where are their children and who is caring for them?" Gov. Inslee asked in the letter. "Why are these women being held in prison while their asylum claims are resolved?"
On Monday, Attorney General Jeff Sessions issued a new ruling under which the Trump administration would stop granting asylum to immigrants on the basis of domestic abuse and gang violence.
Before You Go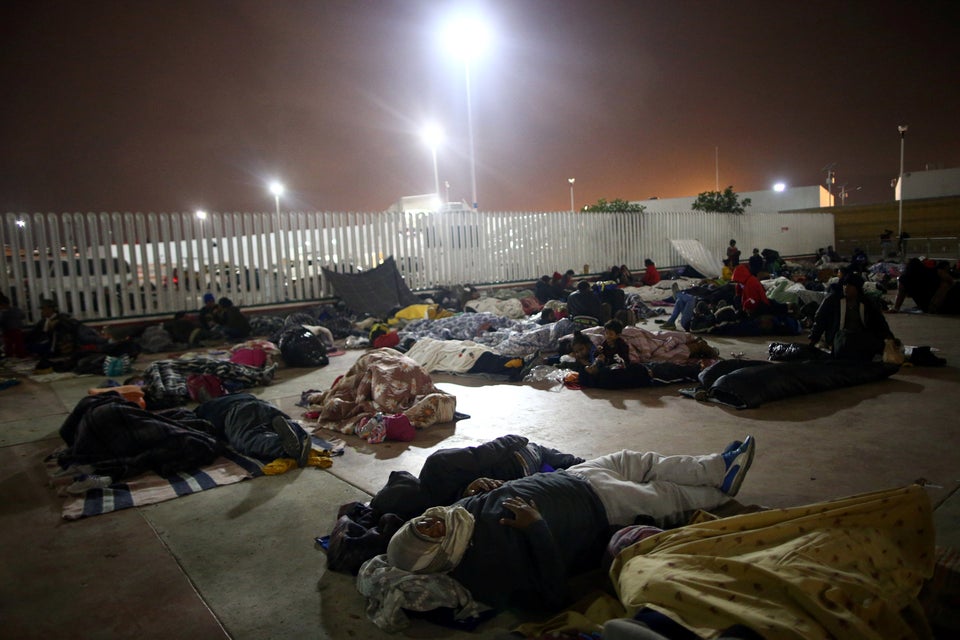 Migrant Caravan
Popular in the Community