Just when you thought pornographers had covered every conceivable connubial combination comes a sex fantasy that hasn't yet been immortalized -- frisky conjoined twins.
"Conjoined," an adult film set for release Nov. 26, features two non-related porn stars, Mischa Brooks and Rilynn Rae, who are joined at the hip.
This new kink is the brainchild of adult director B. Skow, who saw a pair of conjoined twins on YouTube -- one who was fat and the other who was skinny -- and started thinking about the interpersonal dynamic and the sexual possibilities.
"I thought about two hot twins who are connected and wondered, 'What if one fell in love and wanted to be separated?'" he told The Huffington Post. "And I wondered if the other one would get jealous."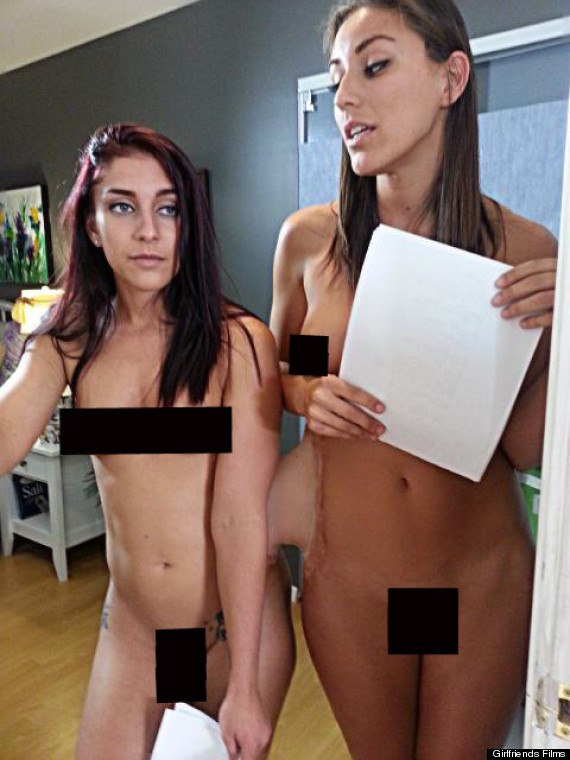 Skow said he likes finding interesting stories and then finding ways to leave in the sex. In this case, he upped the erotic ante by making one of the sisters lesbians. That decision was influenced by the fact that the company financing the film, Girlfriends Films, specializes in girl-on-girl porn.
However, he's quick to clarify that the exact sexual dynamic between the conjoined kinksters is slightly more fluid.
"One is more lesbian than the other, but both like girls," he said. "They don't have sex with each other. When one is having sex with another person, they will put a sheet over their sister. Still, the other will feel things that her sister is doing."
Skow said there is one scene where the two sisters hook up with one girl who switches between the two.
Skow said he picked them because he thinks they look alike, although at 5-foot-10, Rae is 8 inches taller than Brooks.
"It looks funny when they're trying to get dressed, but they are good friends in real life. The film opens with them trying to play Twister."
Rae has been in the industry since 2012 in films like "Boffing The Babysitter 16" and "My New Black Stepdaddy 13." She said that playing a conjoined twin wasn't as much of a stretch as she expected.
"It wasn't that hard," she told HuffPost. "I've played sports all my life so I'm used to the rivalry.
"The moment where we have sex with another character, [Mischa's character] was supposed to be doing mine a favor and she was playing it great -- like she's really pissed!"
The biggest challenge was dealing with the prosthetic that kept the two just inches apart for most of the two-day shoot.
"It was always splitting apart," she said.
Rae admits the idea of the film sounds over-the-top. Still, she expects "Conjoined" could connect with the mainstream. "We talked on the set about how ridiculous this sounded, but I think people will connect to it," she said. "The story is touching."
It's also potentially more dramatic than the usual porn, according to Skow, who, spoiler alert, hints of a tragic ending.
"This wasn't written to be a circus act," he said. "I'd like to do a sequel, but I'd have to do a 'Star Wars' thing to bring someone back to life."
CORRECTION: An earlier version of this story incorrectly listed the release date of "Conjoined" as early 2014, which was based on information supplied by the director, B. Skow. A representative of Girlfriends Films says the film will be available Nov. 26.
Related
Before You Go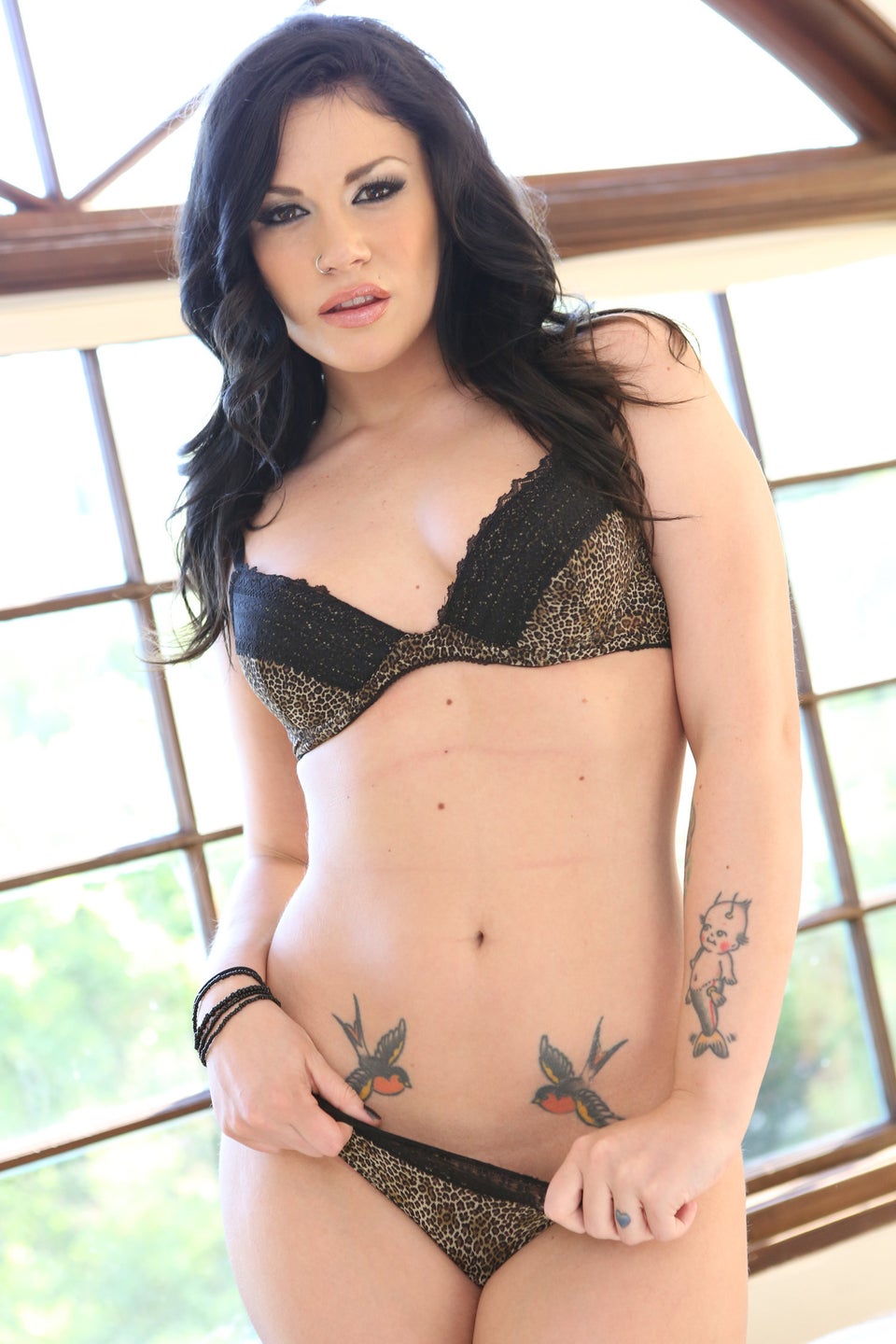 Porn Star Gallery
Popular in the Community