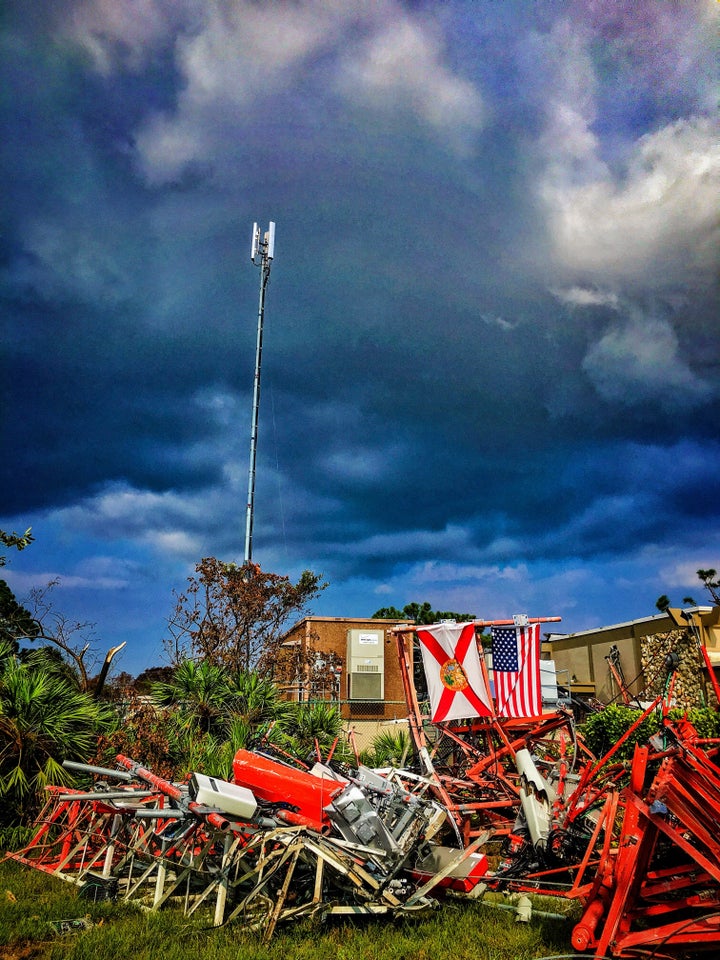 At Twomentor, we share bi-weekly thought leadership from phenomenal executives and social entrepreneurs focused on: a diverse skilled workforce, social impact entrepreneurship, mentoring cultures, sponsorship and elevating women in their careers. We work with many technology companies and were thrilled to spend some quality time with Nicola Palmer, the dynamic Chief Network Officer at Verizon Wireless. We quickly realized that her work with the most recent hurricanes, wild fires and more has saved lives. Let's all learn more from Nicola (Nicki):
Julie@Twomentor: Nicki, I see you as someone who simply loves their job, cares deeply about girls and women in STEM. Can you talk a little bit about your career path and how you became Chief Network Officer of Verizon Wireless?
Nicki Palmer: You are right. I love my job and am passionate about the possibilities our technology provides for the future and growing the ranks of women in STEM careers.
It all started for me as a teenager. At 15, I enjoyed math and science, but the key was being the daughter of a mechanical engineer father and a mother who believed that nothing was off limits to her children. I followed in my father's footsteps, graduating from Penn State's engineering program.
After college, I joined a telecommunications company that would evolve into Verizon, and I've been here over 27 years. I could never have envisioned the astonishing pace of innovation in our industry. And as the industry's evolved, so has my career.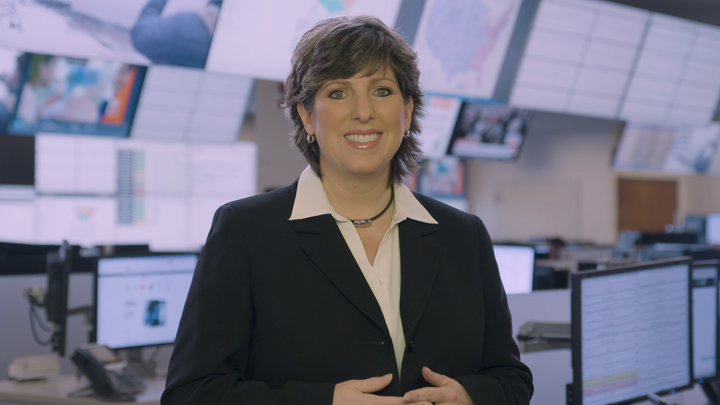 I've used my STEM skills to be a part of line operations, design large customer networks, help build our world-class Fios service, usher in the industry-leading 4G LTE wireless network – and now we're pioneering 5G technology. I've had the privilege of leading our wireless network organization since 2013. Each year, each job and each project has been challenging, satisfying and most importantly, meaningful. Where we go next is only limited by our imaginations.
Julie: Your team had a big responsibility during the Hurricanes and California wildfires (my family lost 1 1/2 houses) - really tough time for the nation. What role did you all play?
Nicki: Once constant throughout my career has been how the Network team and all of Verizon shows up strong during a crisis. Good examples are the recent severe weather events. Our customers rely on our network 24x7 and the ability to communicate during times of disaster is paramount. Being able to call for help, get the latest news on a storm and on recovery efforts, or simply reach out to let loved ones know you are safe is essential. Our key responsibilities are continuing to provide unsurpassed levels of network reliability to maintain communication throughout extreme weather – before, during and after hurricanes and wildfires -- for our customers and first responders, and planning ahead for rapid recovery after the storms. We take great pride in delivering on all of that.
Julie: I'm sure it was an extremely stressful time. Can you share some wins you and your team are most proud of?
In the hardest hit areas of south Texas, more than 98 percent of our network facilities were in service during the height of Hurricane Harvey. In Florida, close to 90 percent of our facilities remained operational over the first days after Hurricane Irma and baseline performance levels returned within five days. In California, despite the most deadly wildfires in recent history, our network never dipped below 97% service.
That does not happen by accident. It takes a well-engineered network with stringent design standards, backup systems, and strategically pre-staged supplies of emergency equipment -- and of course the most dedicated Network team in the industry to make it all work. Every employee takes our commitment to reliability very seriously. The result is differentiated network performance that people can feel.
One other thing: we had a cell tower blown over by the devastating winds on Marco Island in Florida. Despite the severe damage, the site actually continued to process calls for customers as we erected a temporary site nearby in just a few days. That in a nutshell, is what reliability is all about. This is a key differentiator for us.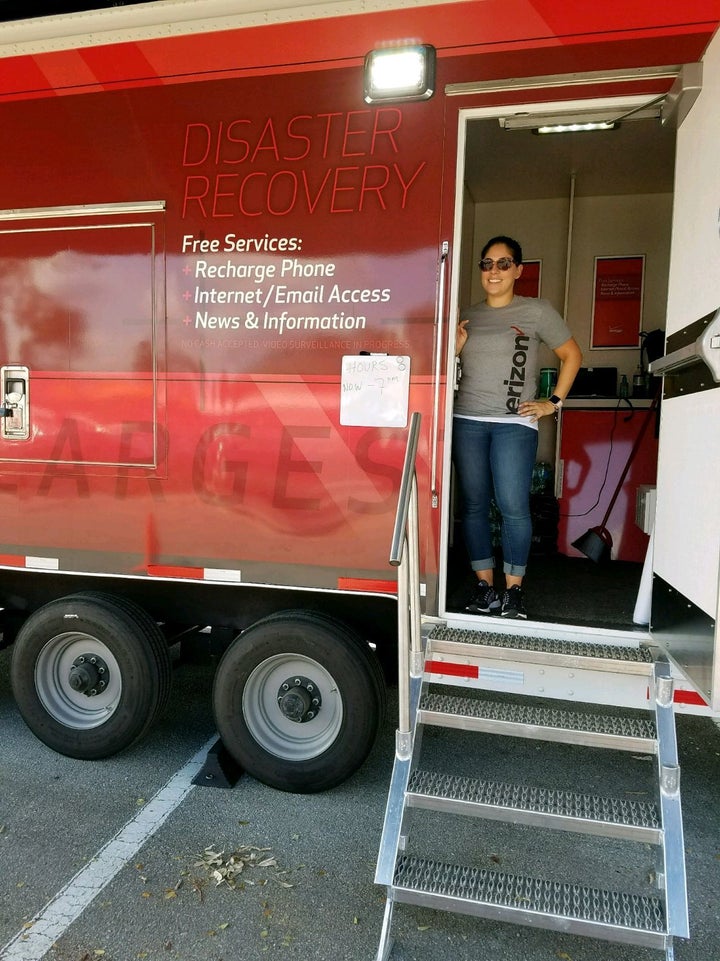 Julie: Wow, Wow! I am so impressed. I heard some of your team went to Puerto Rico where Verizon does not have a wireless network. What was the process to offer help?
Nicki: We don't own or operate a network in Puerto Rico, but many of the federal responders who went there use Verizon devices. As the storm devastated the island our engineers and leaders were figuring out what they could do to help, including volunteering to go there. Many were in Puerto Rico for weeks, assisting our roaming partners, supporting carriers, and coordinating with federal agencies. We also sent dozens of portable generators, wireless antennas and other equipment, including laptops to help local regulators provide Internet access to residents so they can apply for aid and communicate with friends and family. These laptops are expected to double the number of locations providing this type of support across Puerto Rico. Verizon is also providing $5 million to help the recovery efforts. Running to a crisis - that's what we do.
Julie: More than 125 million people subscribe to Verizon in the US. There are 323.1 million people living in the US. How do you use your engineering skills and background to keep the network up and running?
Nicki: We use our engineering skills to focus on what we call predictable excellence – providing the most coverage, unsurpassed reliability and the best speeds. We plan, build and run the network with these goals in mind and we use the education, experience, creativity and dedication of the team to ensure our customers consistently have that superior Verizon experience.
We don't wait for the future, we build it. We continue to deploy the latest technologies and software platforms, which has led to some recent industry firsts and breakthroughs. A good example is our use of drones after hurricanes to expedite cell site inspections and damage assessments. We used drones after Hurricane Matthew last year and evolved their use during this year's emergencies.
Julie: Talking about networks… What do you want girls most to know about going into STEM careers, especially Tech and Engineering? Where should they focus their time in middle school? High school?
Nicki: I always tell students whether they want to be a farmer or a fashion designer, a strong command of science, technology, engineering, and math, will make them a better one. Armed with these skills, students will be able to confidently choose a career and contribute solutions to address our society's biggest challenges in areas like healthcare, education or the environment.
Women are underrepresented in STEM-related careers, making up half the total U.S. workforce, but holding only 29% of the science and engineering jobs. Young women need to know that not only are these careers fast-moving and purposeful but they are lucrative as well. STEM-related jobs pay, on average, 33% more than jobs in other fields!
In terms of your question on timing, I say the earlier the better to educate on STEM options and facts. When young women get to high school and beyond, it's critical to illuminate clear pathways to STEM careers.
Julie: How can we all be better mentors to girls in tech/STEM?
Nicki: The key is to start young. With our youngest girls, we have to show them the wonder of science in our everyday lives. We need to intervene with our middle schoolers to hold their interest in different ways. We should partner with teachers to provide mentors, role models, and a support system. It's so important to encourage our young women to follow their abilities wherever it takes them, to fully explore their interests, and continue to learn.
Julie: We know girls really want to make a difference in the world and your stories of being a woman in STEM during the hurricanes and more are so compelling. Did it shift how you feel about your work/job?
Nicki: The stories I hear from our customers and from our Network team after a hurricane or wildfire are truly touching and give me a deep sense of pride in the work the team does.
Wireless technology changes the way we learn, work, play and interact. It touches every part of our lives. But what is even more exciting is we are building a network that will enable more fundamental transformation in society — 5G. I am proud to say Verizon is taking a strong leadership role in 5G, building on the foundation of being the first to deploy 3G and 4G LTE networks nationally.
Bringing technology to life through customer-focused planning, disciplined engineering, and collaboration with the brightest people in the industry—that's what I love about my job! And this difference-making is exactly what motivates me and what STEM careers are all about. Women love to have a purpose, and careers in technology are a great option. Building brighter futures through the next wave of technology innovation—how can you not be excited?
Julie: Okay, I have to ask this as a mother of a 9th grader… what are your tips for our kids being connected but not addicted to tech? I mean when we were little we were outside playing kick the can, hopscotch, ghost in the graveyard. Their playgrounds are virtual these days.
Technology is all around us and cannot be escaped. Regarding tips, I'm not sure I have any particular authority - only as a mother who together with a fantastic husband, is trying to navigate these tech-laden waters with three children. For us, the key is some kind of limits -- no phones at the dinner table and a tech curfew at night, for example. We make downtime a family priority as well. We love the outdoors and a good old-fashioned game of cards - no phones allowed!
Nicola (Nicki) Palmer is Chief Network Officer for Verizon Wireless, the largest wireless company in the United States. She is responsible for planning, engineering, building and operating the nation's most reliable and most advanced wireless voice and data network. Active in a number of organizations including the National Academy Foundation, Palmer is a staunch advocate for women in business and promoting education and careers in Science, Technology, Engineering and Math (STEM). Palmer earned a bachelor's degree in industrial engineering from Penn State University and an MBA from the University of Pennsylvania Wharton School.
Julie Silard Kantor is a social impact entrepreneur helping companies and leaders build sustainable mentorship and sponsorship initiatives. She has spent the last two decades building movements around workforce development and was honored by President Obama for 20 years in entrepreneurship education. Kantor and her terrific team at Twomentor, LLC are helping to build a much-needed mentoring revolution through thought living legacy leadership work, mentor certification training, mentor culture building, Mentor Road Trip™ flash mentoring sessions and more in many sectors. Two adages that drive us are:
1] The people who mentor at your company are the people who drive retention at your company.
2] If we want more diversity (i.e. women and minorities in STEM careers), we need to mentor and sponsor more diversely.
Related
Popular in the Community