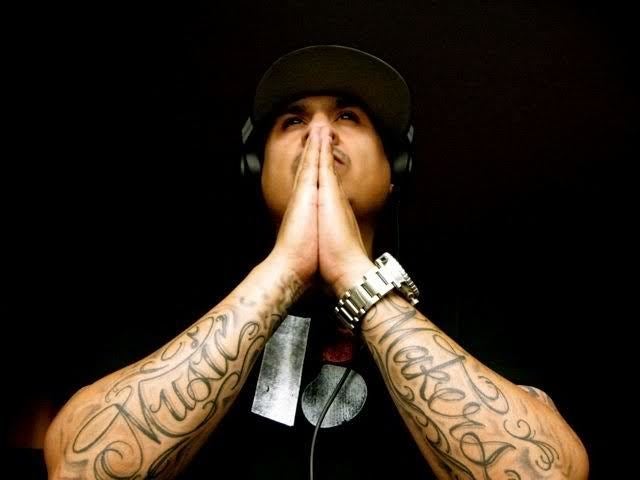 DJ IZ, a Grammy-winning music producer and tour DJ for R&B icon Usher, sits in front of a webcam in his studio, sporting a red hoodie and a San Francisco Giants baseball cap.
"We've been encouraging our viewers from day one to send us your resumes," he says to the camera. "Send us your cover letters; let us help you build those out. If you've got a sizzle reel, we've got a department that can look at that and help you make sure it's definitely in-pocket and in place."
For many years, the term "job placement assistance" in trade schools has referred to a printout or online posting of job openings for students looking for work upon graduation, offering relatively little input as to how to land the job. One school is now exploring an innovative new approach to job assistance for its students, leveraging the Internet, live streaming, social media and a little bit of star power to engage job seekers more directly. "Connected," sponsored by the Recording, Radio and Film Connection (RRF), features DJ IZ and co-host/actress Cloie Wyatt Taylor in a weekly live-stream webcast that reveals five exclusive industry-related job openings each week, along with helpful career advice and the occasional special guest.
The brainchild of IZ and the school's Chief Academic Officer, Brian Kraft, "Connected" follows a relaxed, conversational format as the hosts present selected job openings (called "grind opps") in the areas of film, broadcasting and audio production, accompanied by insider advice on the best ways students can position themselves to land those jobs. Using live chat and social media, viewers can post questions during the live stream and receive helpful answers in real-time. In the off times, as IZ mentions in the quote above, viewers can also email their resumes and reels for tangible feedback on how to improve them.
For a school whose primary focus is on-site apprenticeship training in studios and production houses across the country, the live stream format presents an excellent solution for connecting with students in many locales. In addition, the show regularly features special industry guests who weigh in with their own career advice. Guests on the show have included Chris Lord-Alge, Jimmy Douglass and Bobby Avila, among others.
Along with his role as a tour DJ with Usher, IZ forms one-half of the Grammy-winning production team Avila Brothers, with credits that include not only Usher's Raymond v. Raymond, but also projects for Chaka Khan, El DeBarge, Janet Jackson and many others. Co-host Taylor is a film and TV industry veteran herself, having made numerous appearances on shows like Superstore, How to Get Away with Murder, Grey's Anatomy and others.
"Connected" streams live every Monday at 11:00 AM PST via Google Events, Facebook Live and LiveStream, with past episodes available on YouTube. While designed as a career resource for RRF students, anyone can sign up to join the live stream of the webcast and learn about available jobs, according to a school spokesperson.
Popular in the Community