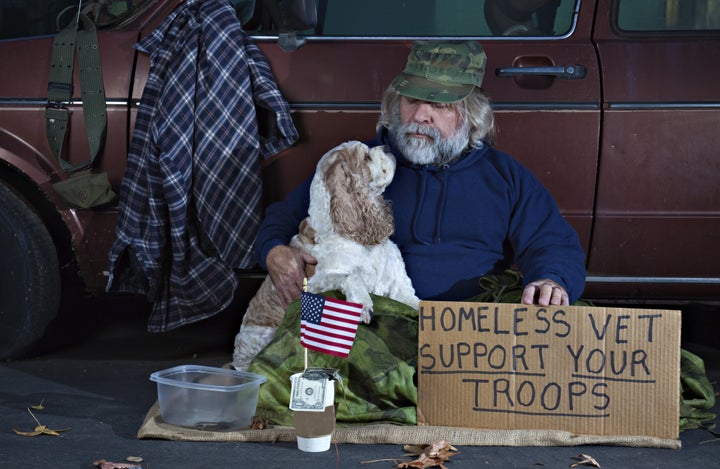 In the nationwide fight to end homelessness, one state is celebrating a rare victory: ending homelessness for all veterans.
Connecticut is the second state in the country, after Virginia, to end homelessness for its veterans, Governor Dan Malloy announced to WNPR last week.
"The most important thing you can do for a family is to give it a safe home, a decent home," said the governor to the radio station, "a home that you can sustain yourself and your family in."
The governor explained that the Department of Housing and Urban Development (HUD) called him last week to confirm the state's status as having ended homelessness for veterans.
This doesn't mean you'll never see another homeless veteran in Connecticut. It means that the state has met the official criteria for ending homelessness, as laid out by the United States Interagency Council on Homelessness.
The state must be able to "quickly" find permanent housing for any future homeless veteran (i.e. within 90 days), and the state must have more veterans exiting homelessness, at any point, than the number entering homelessness. The only exceptions are veterans who have been offered housing and have refused it.
These benchmarks are meant to ensure that any future instances of veteran homelessness are "rare, brief, and non-recurring."
This is the second major milestone for Connecticut in the fight against homelessness: this summer it became the first state ever to end chronic homelessness for veterans.
Chronic homelessness is the more "long-term, pernicious" form of the issue, Brian Sullivan, HUD public affairs specialist, explained to the Huffington Post in November. Chronic homelessness involves being homeless for a year or longer, or more than four times in three years, according to HUD.
The success of the veteran housing program is due to statewide collaboration between the housing department, partners at veteran's affairs, and people working at shelters, the Connecticut governor told WNPR.
Two years ago, the governor set ambitious goals to end homelessness, according to a state press release, including improving existing residential options for veterans and building new affordable housing units.
"We signed on in 2014 that we would end homelessness amongst veterans by the end of last year," he said to the radio station. "And we did it."
"The percentage of veterans who are homeless today is just .3 percent of the total veteran population," said Michelle Obama during the announcement. "But even one homeless veteran is a shame."
So far, only 21 communities and two states have put the systems in place to end veteran homelessness, according to HUD. And only a handful of cities have actually reached the goal of ending veteran homelessness, according to a White House page, including Houston, New Orleans, Las Vegas and Syracuse. Connecticut is only the second state, after Virginia, to do so.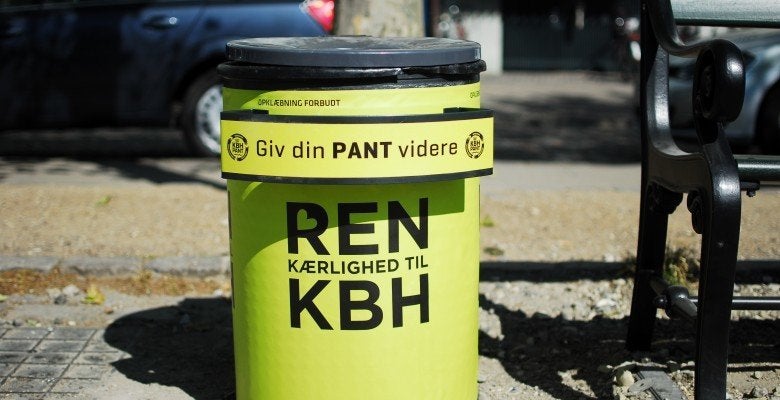 These Garbage Cans Help Homeless People Make A Living
Related