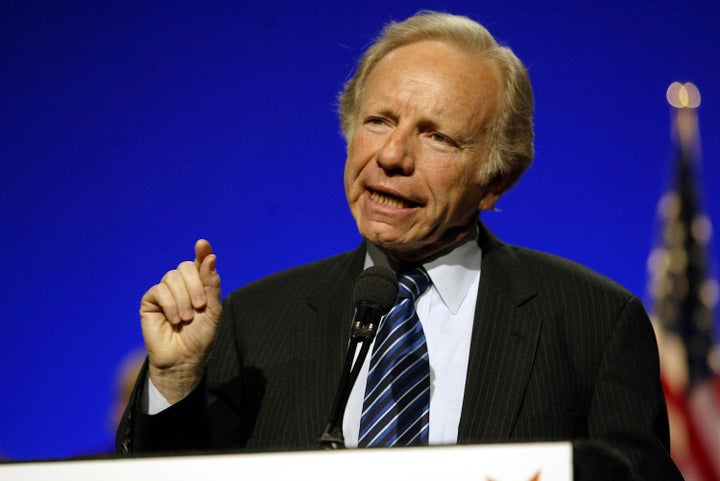 WASHINGTON -- Just hours after Sen. Joseph Lieberman (I-Conn.) formally announced he would not run for reelection in 2012, those with an eye on his seat quickly began positioning themselves to replace him.
Democrats in the state said they expected a crowded field of candidates to materialize swiftly. Susan Bysiewicz, a thrice-elected former secretary of state, has already announced her intentions to run. On Wednesday, Rep. Joe Courtney (D-Conn.), another likely candidate, said that while he had yet to make up his mind he saw an obvious need to decide soon.
"I'm looking at it," Courtney said of a prospective candidacy. "When I ran for the House, I started in February of '05. So time is the enemy. You have to raise all kinds of money. When you look at the Udalls [Sens. Tom and Mark], they jumped out very early in their races. [Joe] Sestak, [Paul] Hodes did the same thing. So it is a pretty tight timeframe."
In an interview with The Huffington Post, Courtney offered a fairly blunt assessment of the state's electoral landscape. President Barack Obama, he predicted, would carry Connecticut in 2012, giving the Democratic Party a built-in advantage regardless of who was on the Senate ticket. That said, neither he nor Bysiewicz, nor Rep. Chris Murphy (D-Conn.) another likely candidate, had the type of political capital that Sen. Richard Blumenthal enjoyed last fall, when he won the seat Chris Dodd was vacating.
"Dick was, I think, a really special case," said Courtney. "I mean, as much as was thrown at him, his 20 years at showing up at every [constituent] event and 75 percent job-approval rating, he weathered the storm. Chris is very popular in his district. My numbers were great this last time. But once you move out of your district, there are new faces in the crowd."
The likely Democratic candidates' lack of a comparable statewide profile makes them more vulnerable than Blumenthal was to a Republican bid by former World Wrestling Entertainment CEO Linda McMahon, who is widely expected to run again. Lieberman won't be on the ballot as an independent, which would probably have siphoned off more Democratic than Republican votes, but the Dem primary is more likely to be crowded and bruising for the party's ultimate candidate.
As one national Democratic strategist noted, when asked whether the party could whittle down the field of nominees: "Senate seats don't open up that often" and "[former Sen. Chris] Dodd and Lieberman have both been there for while" (since 1980 and 1988, respectively), meaning there is a backlog of candidates who have spent years waiting for a shot at the office.
No matter who emerges from the primary season, the Republican candidate would be facing a Democrat without the name recognition that Blumenthal enjoyed. And while McMahon spent $50 million in her last run, there is no indication that she wouldn't be able to write similarly-sized checks in another campaign, one in which she is now much more well-known than she was early in her race against Blumenthal.
"That thing is a freaking goldmine," Courtney said of McMahon's business background. "We have to go be smart about it. Even if she is a damaged candidate, she can still write a check for $30 or $40 million."
That spending advantage is a point of anxiety for Democrats, longtime Rep. Rosa DeLauro (D-Conn.) acknowledged in a brief talk with The Huffington Post. Blumenthal was able to "buck the tide" in 2010, she said, but McMahon may "very well run again," which could force party to pour more resources into a reliably Democratic state than they otherwise might.
And yet, DeLauro concluded, Connecticut remained just that: a reliably Democratic state.
"I believe, in the same way the Dick Blumenthal won that election following Senator Dodd, that we will have another Democratic United States Senator," she said. "How quick is Dick Blumenthal going to become the senior Senator from Connecticut? My god, he has been here for 20 minutes. But we will have two."
Popular in the Community