EDITOR'S NOTE: Following hours of uncertainty during which many media outlets reported the shooter's identity as Ryan Lanza, officials identified the gunman as Adam Lanza. According to WNBC, Adam Lanza was carrying his brothers' identification, which led to the initial misidentification. Adam Lanza's brother, 24-year-old Ryan Lanza, is being questioned by police in New Jersey.
Adam Lanza's older brother, Ryan, 24, of Hoboken, N.J., is being questioned by police, said the first official. Earlier, a law enforcement official mistakenly transposed the brothers' first names.
According to police, Lanza, 24, is suspected of killing 27 people -- including 20 children -- at Sandy Hook Elementary School in Newtown, Conn.
A neighbor of Ryan Lanza's parents in Sandy Hook told The Huffington Post that police are at Lanza's parents house.
The shooter was killed during the rampage and several others were injured.
The identities of the shooting victims has not yet been released.
The gunman was wearing dark clothing, a mask, a bulletproof vest, and was carrying four guns. A cause and manner of death is pending, police said.
Police continue to investigate if there was a second shooter involved.
CLICK HERE FOR LIVEBLOG UPDATES
Unconfirmed reports say that principal Dawn Hochsprung and a school psychologist were killed, according to a parent who claimed to witness part of the attack, CNN reported.
Investigators said the gunman fired his weapon at least 100 times.
Students inside the building were escorted out in a single-file line. There are about 626 students enrolled in kindergarten through fourth grade classes at Sandy Hook Elementary, with another 46 faculty members, Newtown Patch reported.
Authorities have not commented on whether the deadly encounter was captured on video surveillance.
Friday's shooting comes just two days after a gunman in Oregon shot and killed two people at a crowded Oregon mall. The suspect in that case was identified as 22-year-old Jacob Tyler Roberts. Police say Roberts' took his own life inside a mall store. Authorities in that case are still piecing together a possible motive.
Sandy Hook Elementary School is closed Friday while police continue to investigate the shooting.
CORRECTION: The original story in this entry misidentified a Facebook page as that of the shooter. HuffPost reporter David Lohr was not the author of that report. We regret the error.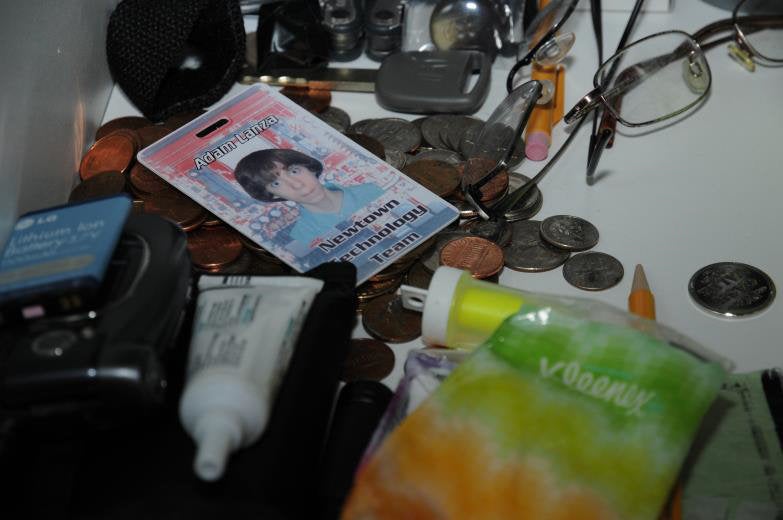 Sandy Hook Elementary School Shooting
Related
Popular in the Community