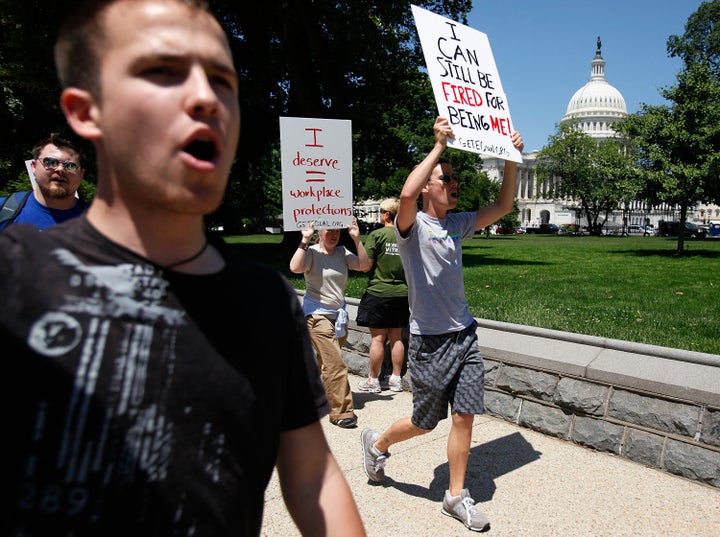 Connecticut Governor Dan Malloy (D) signed a measure on Tuesday to add gender-based language to the state's anti-discrimination statute, making Connecticut the 15th state in the country to protect transgender people from discrimination.
"An Act Concerning Discrimination," or HB-6599, states that employers and contractors are explicitly prohibited from discriminating on the grounds of "gender identity or expression," which it defines as "a person's gender-related identity, appearance or behavior, whether or not that gender-related identity, appearance or behavior is different from that traditionally associated with the person's physiology or assigned sex at birth."
The new protections don't officially go into effect until October 1, but Malloy's move marks a victory for New England's LGBT community, which, according to Raw Story, lobbied state lawmakers in a successful campaign to push the measure through Connecticut's legislature.
Gay rights supporters in other states celebrated Malloy's decision to sign the bill.
"The Massachusetts Transgender Political Coalition applauds Connecticut's Governor Dannel P. Malloy for signing their new legislation protecting transgender youth and adults from discrimination in all areas including employment, housing and public accommodations," Gunner Scott, Executive Director of the Massachusetts Transgender Political Coalition, told New England's Bay Windows.
"I hope that our own Massachusetts legislature will soon follow in passing our state's Transgender Equal Rights Bill."