WASHINGTON -- Both houses of the Connecticut legislature passed some of the strictest gun control laws in the nation Wednesday night and early Thursday morning, approximately 100 days after 26 students and educators were shot and killed at Sandy Hook Elementary School in Newtown.
In a dramatic marathon legislative session that lasted well into the wee hours of Thursday morning, the state House of Representatives debated and passed gun control legislation by a bipartisan vote of 105 to 44. A parallel bill was approved by the state Senate earlier Wednesday on a bipartisan 26-10 vote. Following the House vote, the Senate and House versions of the bill will be reconciled, after which Connecticut Gov. Dannel Malloy (D) has indicated his intent to sign the legislation as soon as possible.
In passing the sweeping set of laws, Connecticut joins Colorado, New York and Maryland, the three states that have passed major gun control legislation in the wake of the Sandy Hook tragedy. A Maryland bill that includes fingerprinting gun buyers passed its House of Delegates on Wednesday.
But no state embodies the high costs and conflicting forces in America's gun debate more than Connecticut, home to some of the country's best-known gun manufacturers stretching back more than a century. It also now grapples with a new distinction: It is home to Sandy Hook Elementary School, an international symbol of the mass shootings that occur too frequently in the United States.
Investigators in Newtown believe that Adam Lanza fired more than 155 bullets in under five minutes using a military-style assault rifle loaded with high capacity magazines.
The Connecticut legislation bans the sale of gun magazines with a capacity of more than 10 rounds and requires background checks for private gun sales, including those at gun shows. It also expands the state's current assault weapons ban to include more than 100 gun models.
Additionally, the Connecticut bill allocates $15 million for expanded school safety and mental health programs, and includes new eligibility requirements for ammunition sales. It also has a provision to create the nation's first registry of dangerous offenders, which will be accessible only to law enforcement officers.
The newly approved measures mark the culmination of a three-month process that began shortly after the Dec. 14 massacre, when a task force of legislators set out to determine ways to prevent future mass school shootings.
"Nobody will be able to say that this bill is absolutely perfect, but no one will also be able to say that this bill fails the test when it comes to being the strongest in the country and the most comprehensive bill in the country," Democratic state Senate President Don Williams, a member of the task force, told reporters on Wednesday.
Gun rights advocates protested the legislation on the grounds of the state Capitol Wednesday, waving signs that said, "N.R.A. Stand and Fight" and "Connecticut the Un-Constitution State." Protesters also occasionally shouted "No, no, no." One gun rights advocate, Ron Pariseau, said the laws being proposed "will not stop anything," and he encouraged the legislature to "write laws that are sensible," instead of the ones being proposed.
But news of the law's passage was greeted with applause by gun control advocates like Dan Gross, president of the Brady Campaign to Prevent Gun Violence.
"The bills passed today will save lives, plain and simple," Gross said. "The leaders in Connecticut are taking action because it is the right thing to do, but also because for them, Newtown didn't just happen in some far off town ... It was their friends and neighbors." Gross also said he hoped Congress was watching the deliberations in Connecticut.
President Barack Obama plans to visit Connecticut Monday, part of his nationwide push to advance gun control legislation currently being considered by the U.S. Senate. On Wednesday, he visited Denver, where he told an audience of law enforcement officers that his administration "will not just wait for the next Newtown" before passing stricter gun control laws.
In Washington, debate on gun control proposals is set to begin next week, when senators return from the Easter recess. Republicans, including Kentucky Sen. Rand Paul and Florida Sen. Marco Rubio, have pledged to filibuster to block any gun control legislation from a Senate vote, setting the stage for what is likely to be a pitched with Senate Democrats.
Previously introduced provisions to ban high-capacity gun magazines and assault weapons appeared to have little bipartisan support in the Senate, largely due to vocal opposition led by the National Rifle Association. Senate Democrats and the White House have zeroed in on expanded background checks and tougher penalties for gun trafficking, the two measures most likely to become federal law.
Before You Go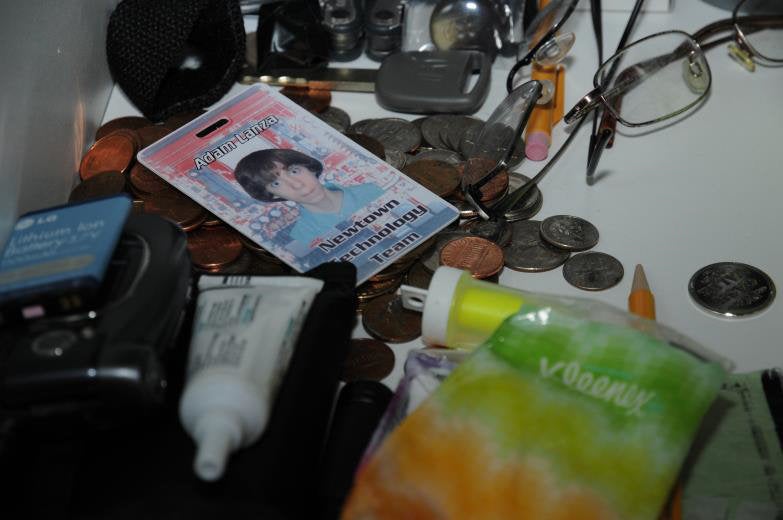 Sandy Hook Elementary School Shooting
Popular in the Community