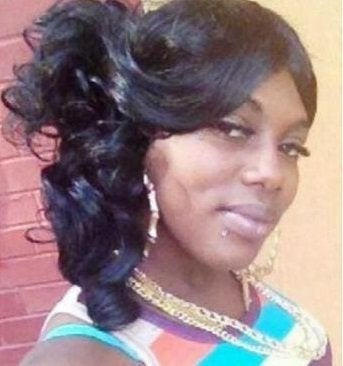 Authorities in Connecticut say they are "extremely concerned" about the welfare of a 23-year-old mother who disappeared after meeting with a friend last week.
According to the Hartford Police Department, Tashauna Jackson was last seen on Aug. 11 when she was getting into a man's vehicle in Hartford. Family members reported her missing the following day.
"He's a friend of hers," Jackson's mother, Tasha Fitch, told The Huffington Post of the person her daughter was last seen with. "She met him through a mutual friend."
Authorities have questioned the individual and seized his vehicle. It remains unclear if anything was found inside it.
"The police are not telling me too much," Fitch said. "They really don't want things to leak out."
Hartford Deputy Police Chief Brian Foley said there is no evidence of foul play. However, detectives are concerned because it is out of character for Jackson not to be in regular contact with her family.
"While the circumstances surrounding this disappearance do not fall under the criteria of a Silver or Amber Alert, investigators are extremely concerned with Ms. Jackson's safety," Foley said in a Friday press release.
According to Jackson's mother, her daughter has a 5-year-old son and is a very social person.
"She gets along with everybody and anybody," Fitch said. "She's been trying to get back in school so she could better herself."
Hartford Police did not return calls for comment from HuffPost on Monday.
In Friday's press release, Foley said officers have conducted ground searches in "secluded areas of the region."
Authorities have not named a suspect or person of interest in Jackson's disappearance.
Jackson is described as 5 feet 3 inches tall. She weighs about 125 pounds and has black hair and brown eyes. She has a tattoo on her right wrist that says "Tasha" and rose tattoos on her right breast and right leg.
Anyone with information about Jackson's whereabouts is asked to contact Hartford police at 860-757-4214.
PHOTO GALLERY
Missing People
REAL LIFE. REAL NEWS. REAL VOICES.
Help us tell more of the stories that matter from voices that too often remain unheard.