Connecticut Gov. Dannel Malloy (D) announced Thursday he intends to sign a "common sense" executive order prohibiting individuals on government watch lists from buying guns.
"This is a moment to seize here in America," Malloy said during a press conference. "It is incumbent upon leaders at all levels of government to protect its citizenry." 
Pending approval from the federal government to access their databases, including the "no-fly" roster, Malloy said he will sign an order requiring those who apply for gun permits to be screened against government watch lists. Those who are on such lists would be banned from purchasing handguns, shotguns, rifles and ammunition.
"If Congress will not act, we in the states will," Malloy said.
He added there would be an appeals process for people who say they have been unfairly placed on government watch lists.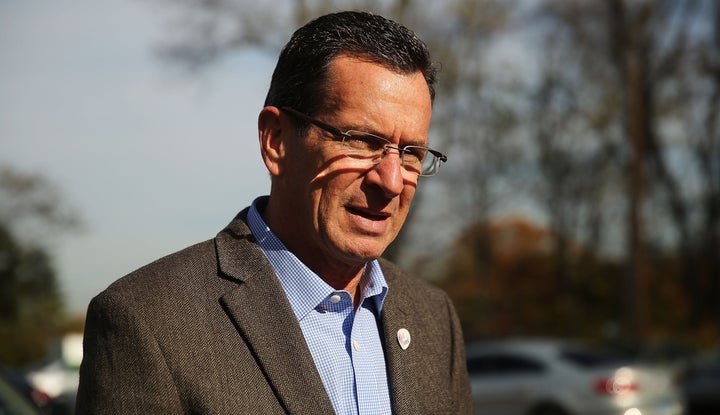 Malloy's announcement comes days after President Barack Obama called on Congress to "close this loophole" following the shooting in San Bernardino, California, that left 14 people dead.
"That is insane. If you're too dangerous to board a plane, you're too dangerous, by definition, to buy a gun," Obama said Saturday in his weekly address. "We may not be able to prevent every tragedy, but -- at a bare minimum -- we shouldn't be making it so easy for potential terrorists or criminals to get their hands on a gun that they could use against Americans."
Congressional Democrats have joined Obama's push, and earlier this week attempted to force a vote on banning people on the no-fly list from buying guns. Republicans, meanwhile, have argued against the proposal, claiming the list is too broad.
With gun control measures stalled at the federal level, Connecticut has made significant strides since the 2012 mass shooting at Sandy Hook Elementary School. In April 2013, the state passed some of the toughest gun regulations in the nation, including requiring background checks for private gun sales, banning the sale of magazines with a capacity of more than ten rounds and expanding the state's ban on assault weapons.
"We can never undo the senseless tragedy that took place on Dec. 14 or those tragedies that play themselves out on a daily basis in our cities, but we can take action here in Connecticut and we can make Connecticut towns and cities safer, and this bill does that," Malloy said upon signing the legislation.
A study released in June linked the state's dramatic drop in gun-related homicide to the new regulations.
PHOTO GALLERY
These Are The Victims Of The San Bernardino Shooting
Calling all HuffPost superfans!
Sign up for membership to become a founding member and help shape HuffPost's next chapter