When Connecticut high school senior Akbar Maliki looks back on his high school experience, he can think of only one negative: his school has made him so open to and accepting of diversity, he says, that he worries about his ability to make friends with people from too-similar backgrounds.
"I'm always going to be looking for the next diverse group. It's hard for me to be surrounded by the same types of people," Maliki, who moved to the United States from Indonesia as a child, told The Huffington Post.
Unlike so many around the country, Maliki's school is deliberately diverse. Its student body is slightly over half black, about a quarter white, 16 percent Hispanic. Nearly half of its students are eligible for free or reduced price lunch. When Maliki looks around his lunchroom, he sees "every race," he said. "It's not like, just the white kids sitting at one table or black kids at one table."
Maliki is set to graduate from Metropolitan Learning Center in Bloomfield this spring. Metropolitan is one of Connecticut's 84 magnet schools designed to bring together students from different socioeconomic backgrounds. These magnet schools make Connecticut a rare exception in a region that increasingly accepts racially isolated schools as inevitable.
"It is the only state in the Northeast that is going in a positive direction and it has created voluntary processes that have clearly reduced severe segregation in a time devoid of national leadership," an April report from UCLA's Civil Rights Project found. "This is a solid accomplishment that the state should be proud of and other states should look at as an example."
Sunday marks the 61st anniversary of the landmark Supreme Court decision, Brown v. Board of Education, the case that declared intentionally segregated schools unconstitutional and set off a wave of efforts to increase school diversity. For years following the case, court-ordered interventions boosted school integration. However, since a string of court decisions allowed states to relax these efforts, the number of students in intensely segregated schools has risen since the late '80s and '90s.
Connecticut stands as a unique deviation from this trend. In 1996, a decision in the state's Supreme Court in a case called Sheff v. O'Neill ruled that "racial and ethnic segregation has a pervasive and invidious impact on schools," and ordered the governor and state legislature to find a solution. In 2003 the legislature created a system to fund regional magnet schools and a voluntary interdistrict transfer system.
The transfer system allows a small number of urban students to attend suburban schools and vice versa -- something atypical in traditional public schools, where students usually live close to the school they attend. The magnet schools draw from students in both urban and suburban districts through a lottery.
About 40,000 Connecticut students currently attend a regional magnet school, according to the UCLA report. In 1987, about 16.4 percent of black students in the state attended schools that were nearly 100 percent minority. Now, about 4.2 percent of black students do.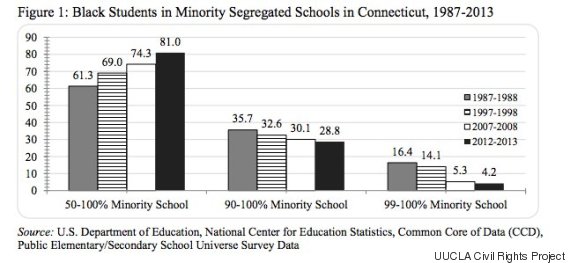 Maliki attends one of 19 magnets schools managed by Connecticut's Capitol Region Education Council. Overall, CREC schools serve a population that is 32 percent white, 28 percent black and 27 percent Hispanic. Some 48 percent of CREC students are eligible for free and reduced price lunch.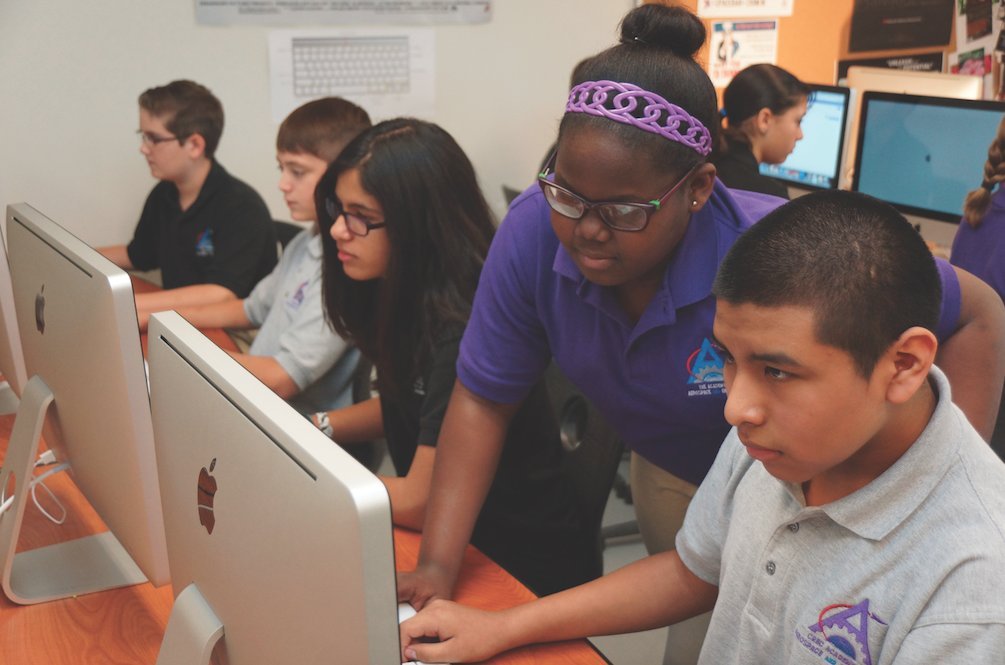 Students at the CREC Academy of Aerospace and Engineering High School.

Connecticut still has some of the country's largest achievement gaps between socioeconomic and racial groups of students. While CREC's white students still outperform black and Hispanic students on statewide tests, achievement gaps in the 19 magnet schools it manages are much smaller than they are in the state overall. In at least one case, the gap reversed.

"For our children in the fifth grade last year, Hispanic children outperformed all other children," said Bruce Douglas, executive director of CREC. "There's another achievement gap now, between Hispanics and whites."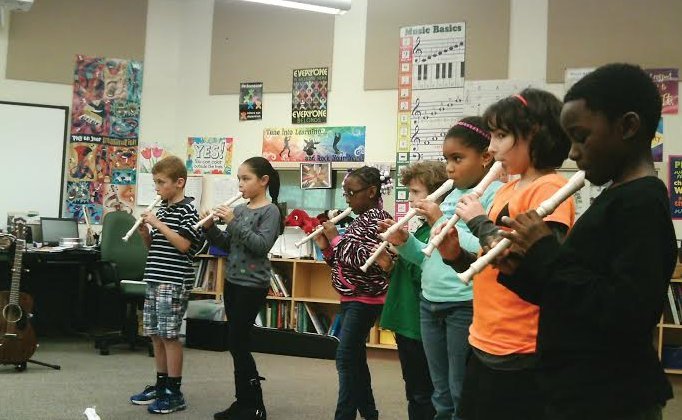 Students at the CREC University of Hartford Magnet School in West Hartford.
Connecticut's efforts -- in contrast with other states that have attempted to desegregate schools amid court orders -- have received relatively little pushback, said Gary Orfield, co-author of the UCLA report.
"No white student is forced to do anything, no white family is; they all get additional choices which are good educational choices," Orfield told HuffPost. "It's a win-win situation."
"The fact that its all voluntary makes it much easier," he said. "Also much more incomplete."
But not everyone is convinced that these expensive new schools are worth the investment. Connecticut's legislature in 2009 imposed a moratorium on building new magnets in the state, except in Hartford, due to budget constraints. Some legislators say there isn't enough evidence to prove that these schools are improving academic achievement. Others say the complicated funding system for magnet schools takes money away from traditional public schools, although Douglas disputes this.
"The state is not well served by building expensive new schools," state Rep. Andy Fleischmann, who chairs the legislature's education committee, told The Connecticut Mirror in January. Flesichmann did not respond to a request for comment.
Connecticut has invested more than $2 billion over the last two decades in these types of schools.

"That's an enormous amount of money, and there have been very little indicators it's working to improve student achievement," Casey Cobb, a professor of educational leadership at the University of Connecticut's Neag School of Education, told The Mirror. "They haven't invested one iota on research, which is stunning since the've invested so much on programming."
Among families, demand for these schools is high.
"This coming year there's about 2,000 seats available in our magnet schools," said Douglas. "We have 20,000 applications. That should send somebody a message about demand."
Connecticut has proven this model can work, said Orfield. States shouldn't merely accept the idea that segregation is unavoidable.
"It's pathetic that only one little state is showing any leadership ... all this data from No Child Left Behind consistently identifies schools segregated by race and poverty. Those are the dropout factory schools," Orfield said. "It shouldn't be so radical to think it might be better to have more diverse schools."
Calling all HuffPost superfans!
Sign up for membership to become a founding member and help shape HuffPost's next chapter
BEFORE YOU GO
PHOTO GALLERY
Teachers We Wish We Had