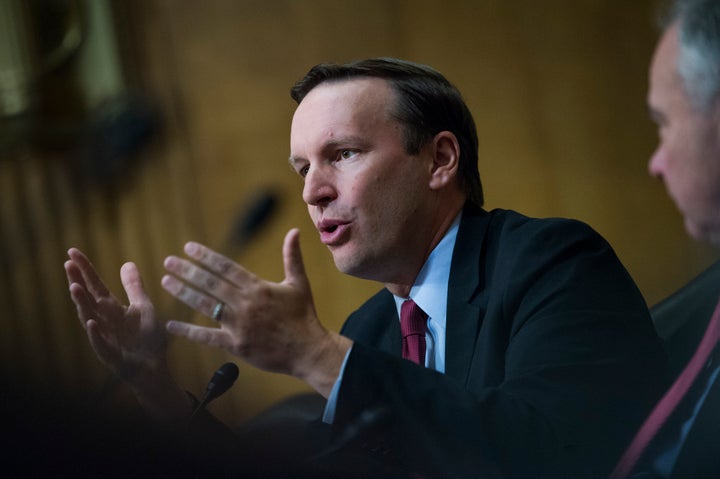 Sen. Chris Murphy of Connecticut will face GOP challenger Matthew Corey in November's midterm elections, with the incumbent Democrat favored to win another term.
Both GOP candidates ran on platforms highlighting their opposition to Murphy and their allegiances to President Donald Trump and his agenda. Corey also touted his blue-collar background.
Murphy, first elected to the Senate in 2012 after three terms in the U.S. House, has become known nationally as one of the upper chamber's most prominent gun control advocates since the massacre at Sandy Hook Elementary School, which occurred in his congressional district just weeks after he was elected to the Senate.
Corey has attacked Murphy's stance on the issue, calling him "a communist gun-grabber," and has said he backs a proposal to arm teachers. Many Republicans, including Trump, suggested doing so following the massacre at a high school in Parkland, Florida, earlier this year.
On his campaign website, Corey also says there's a need to "eradicate" the threat of "Radical Islam."
Popular in the Community