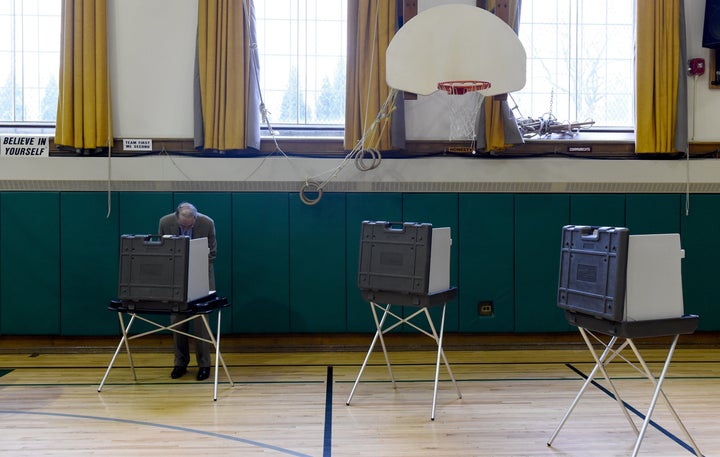 Connecticut announced this week that it will become the fifth state in the U.S. to automatically register its citizens to vote. And it's going to do so in an innovative way.
While Oregon, California, West Virginia and Vermont have each passed laws through their state legislatures enacting automatic voter registration, the process in Connecticut was initiated by state agencies. The office of Connecticut Secretary of the State Denise Merrill (D) signed an administrative agreement with the state Department of Motor Vehicles to automatically register eligible voters by August 2018.
The National Voter Registration Act of 1993 requires states to give eligible voters the opportunity to register to vote when they renew their driver's license or state identification card, or when they acquire a new one, at the DMV. Connecticut says it will transition to a system where eligible voters are registered automatically when they interact with the DMV. The state says up to 400,000 new voters could be registered through this process once the two agencies hammer out the details.
"It just makes sense that people shouldn't have to go to two different places to do a state service. If you're 18 and a citizen, it's your right to vote," Merrill told The Huffington Post Tuesday. "This makes interacting with the state government easier, for everyone."
A memorandum of understanding between Merrill's office and the DMV notes that the program may need funding from the state legislature. In other words, the program isn't entirely circumventing Connecticut's General Assembly, where Democrats control both chambers. An automatic registration bill failed to pass out of the legislature in the latest session.
Shifting the burden of registration from the voter to the state is a popular concept among progressives -- including President Barack Obama, former Secretary of State Hillary Clinton and Sen. Bernie Sanders (I-Vt.) -- but it turned into a bipartisan cause in West Virginia, which in March became the first state with a GOP-controlled legislature to pass an automatic voter registration bill. Voting rights advocates say automatic registration can save money for states and is more secure than traditional methods, especially in states that don't offer online registration: State agencies transfer data on eligible voters between them, rather than entering data from paper registration forms, which can lead to errors.
Still, J.R. Romano, the chairman of the Connecticut Republican Party, questioned whether the agencies will be able to implement automatic voter registration properly. He pointed out that the U.S. Department of Justice is investigating the Connecticut DMV for failing to comply with the NVRA.
"I'm all for voter participation," Romano told HuffPost. "The issue is that the current leadership in this state is more focused on trying to grab positive headlines versus actually accomplishing anything."
"I appreciate the attempt, but everything they have attempted to do is an utter failure," he went on. "We do have undocumented people with licenses, so if they're using the DMV, how are they going to ensure that actual citizens are registering to vote?"
Since the DMV is already overhauling its registration system in response to the threat of a lawsuit from the DOJ, Merrill argued that now is the perfect time to initiate automatic voter registration. Indeed, the effort may convince the DOJ that a lawsuit against the state isn't necessary.
"I wouldn't want to speculate, but certainly Connecticut has been in the forefront of making voter registration easier, more efficient," Merrill said. "I think that if we can show that these measures that we are taking will improve our performance, it may help."
In Oregon, the state automatically registers eligible voters who visit the DMV by sending them a postcard that offers them the choice to either opt out or register with a particular party. If an eligible voter does not return the postcard, he or she is registered as an unaffiliated voter. The program has already been a huge success: More than 51,000 Oregonians have been added to the voter rolls through automatic voter registration since it launched in January. That's three times as many new registrations compared to the prior rate received through the DMV in the last presidential election.
Connecticut is considering various possibilities for how to allow eligible voters to opt out of registration if they prefer. One option would be to have them sign a form while they're at the DMV indicating that they do not want to be added to the voter rolls.
However the agencies ultimately decide to implement their program, their administrative agreement points to a path forward for automatic voter registration in places where some or all of the state's lawmakers are hostile to the idea.
Before You Go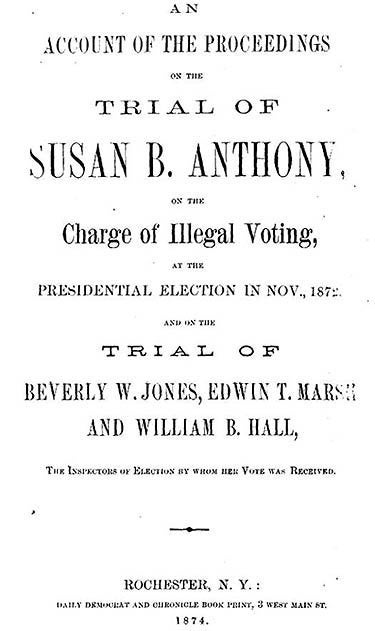 Historic Images Of Women Voting
Popular in the Community