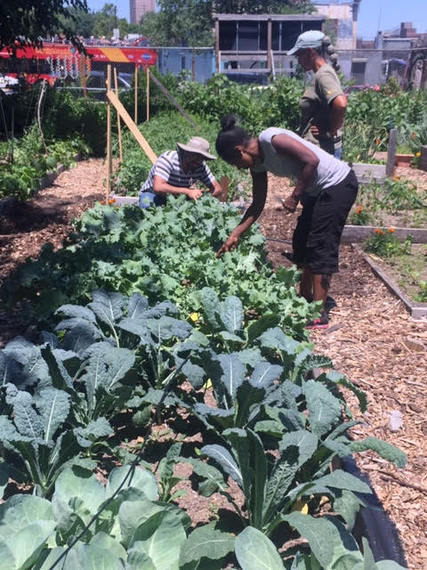 I'm a New Yorker, attempting to be a holistically hip girl while living in a very un-holistic world! So what exactly is the definition of holistically hip? It's being confident enough within yourself to be and do the things you love, that benefit you mentally, spiritually, emotionally and physically. Holistically hip describes those unique souls who wear Manolo Blahniks on the subway on the way to yoga. Afterwards they listen to hip-hop while trolling the farmers' market. Holistically hip means living your best, most productive non-toxic life each and every day. And let's face it - if a few toxins get in the mix, you just keep powering forward and find your way back to your 'IT' zone. The goal is to find your IT zone, and live IT fearlessly! Just make sure your IT calms and excites you mentally, feeds you spiritually, and nourishes and tones your body. This is your personal IT. I pray that your IT allows you to shine unto the world brightly, just like the sun. I also pray that you take this awesomeness and connect it to the earth. Being holistically hip is more powerful than you and the perfect downward-facing dog. It's more than finding the perfect organic strawberries at Whole Foods Market. It's about connecting to where those perfect organic strawberries came from (before their packaging). It's about giving back to the Earth and appreciating all the wonders it does for you on a daily basis. If you leave in rural America then this might be easier than for us city folk. If not, it is still important. Find a park, a backyard, a beach or even a plant. Just make sure you take the time to give a little energy to a source that constantly gives you so much more (and at this point in time is being depleted).
I have gone back and forth between being a vegetarian and a carnivore for 20 years. I'm currently in vegetarian mode, and I started attending Farm School to understand the origins of organic food. I recently had an 'ah ha' moment while picking a radish out of the ground and eating it. So much for Whole Foods Market (and just for the record, the lines and attitudes at some of them are totally NOT organic). My personal goal is to plant flower gardens in every New York City housing authority. Gardens have an amazing effect on the spirit, and they have been known to lower crime. I also advocate for low-income residents to be allotted the same quality of food that everyone else has access to. Vegetarian, vegan, gluten free, paleo etc are all dietary choices but organic and non-toxic food should be a birthright, given to us by a higher authority. It should not be factored by social economics.
I believe that holistically hip living is just like, the old African proverb 'It takes a village to raise a child.' It also takes a village of connections to make the mind, body, spirit well, so you can connect it all back to the earth. I hope you enjoy my holistically hip slideshow of people, places and things. Please feel free to leave your comments and personal stories.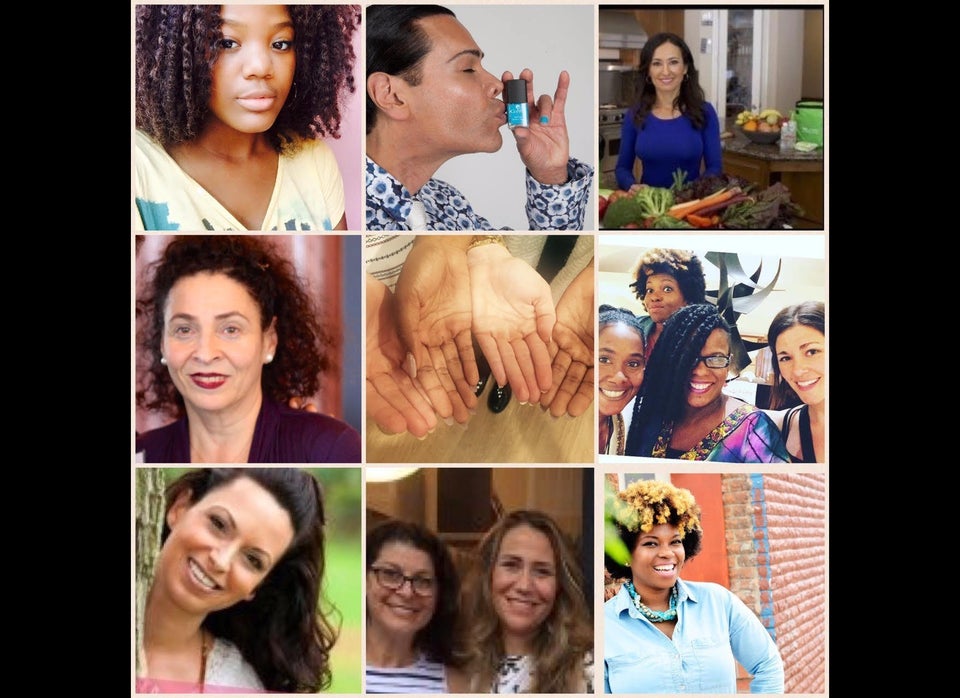 Holistically Hip People, Places and Things