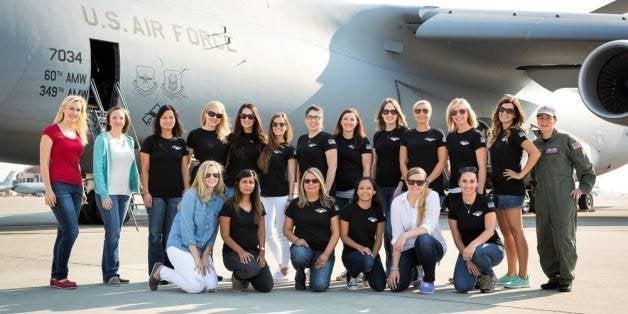 As a journalist based in the Bay Area, I seek out people who apply the same creativity and capital that make Silicon Valley the global center for innovation to problems that matter. Because I cover international development, I follow tech reporting closely, sifting through the endless stories on new apps that promise to make my life easier in order to find those few and far between examples of promising solutions to our shared global challenges. That is what led me to Kara Swisher, a technology journalist who captures perfectly the problem I am working to address: "There are a lot of big minds chasing small ideas in Silicon Valley."
I became an ambassador for the Franklin Project at the Aspen Institute because I am convinced that national service is the way to get more big minds to pursue big ideas. My path has motivated me to make an impact by reporting on solutions worth sharing and convening people who are positioned to support them. And that is how I hope to mobilize support for service in the Bay Area.
After working at POLITICO in Washington, D.C., and pursuing a reporting fellowship in Berlin, Germany, I moved to Dover, Delaware, where my husband was stationed with the Air Force. I was fortunate to find opportunities that allowed me to report on international affairs from my home office, but I felt disconnected from the stories around me. Framed on my desk was a copy of The Economist with a cover story called "The America That Works," and one scene was set in a school down the street from our house. Drawn to the opportunity to explore more stories like this one, I helped build a media company and membership network to support solutions to national challenges.
Of the many innovators we featured, the person who inspired me to take action myself was General Stanley McChrystal. I wanted to use my skills as a storyteller and connector to make his vision a reality.
I find there is a lot of synergy between my full time work as a global-development reporter for Devex and my volunteer work as an ambassador for the Franklin Project at the Aspen Institute and the Solutions Journalism Network.
On a national and global scale, we lack a common experience, and that makes it hard to believe in a common future. But the reality is we share big challenges at home and abroad and we must all rally around the most impactful responses to those problems. So just as I support the power of stories to break down silos and bring solutions to light, I believe in the power of service to give everyone a stake in supporting those solutions.
When my husband received orders to move across the country over the summer, I was reminded of how challenging it is for military spouses to find work that fulfills them as they move from base to base. So my primary focus as a Franklin Project ambassador is to find more ways to connect military spouses with opportunities to serve.
I am also talking with the City of San Jose about ways to attract young people to consider service in addition to startups. Imagine if we could harness the same talent that gave us the apps we all turn to everyday to reduce inequality, preserve our environment, or make government work.
National service offers a powerful solution for our country, the West Coast development community offers powerful solutions for our planet, and I am chasing these big ideas as fast as I can.
This post is part of a series produced by The Huffington Post and the Aspen Institute's Franklin Project in conjunction with Giving Tuesday. The series, which will run for the month of November, features pieces written by Franklin Project Ambassadors, local leaders who are working with community stakeholders in 25 states toward the Franklin Project's vision of making a year of national service -- a service year -- a cultural expectation, common opportunity, and civic rite of passage for every young American.
Calling all HuffPost superfans!
Sign up for membership to become a founding member and help shape HuffPost's next chapter