I'm in the VIP room of a trendy lunch spot in Nashville's Germantown, and it's buzzing with excitement. There's a huge overflow crowd, even though this was supposed to be a private, RSVP event for members and guests of Women in Film and Television.
"This guy is a magnet!" one woman says, pushing her way into the room. "I'm not missing it!"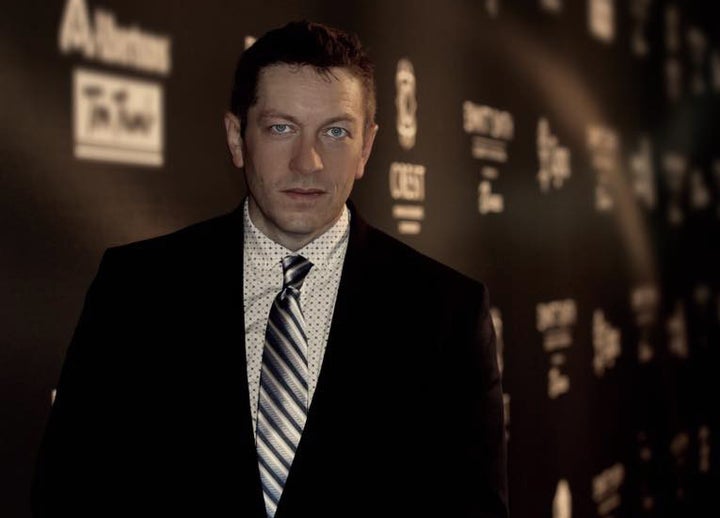 The source of all this excitement turned out to be guest speaker Kyle Saylors, a filmmaker who, with his brother Kenny, owns Saylors Entertainment, a production company with the tagline "Entertainment with Purpose."
He's worked on Red Bull's hit series, The Gamebreaker (Fox Sports); filmed music videos with the likes of Master P, Snoop Dogg and Stevie Wonder; and won awards for his documentaries and feature films that have made headlines at festivals such as Sundance, Cannes and Berlin International.
Dressed simply in sports jacket and jeans, Kyle quickly makes a connection with his mostly female audience at this "Dinner with Dreamers" event. Evoking a genuine sense of gratitude, Kyle uses his own story to illustrate how dreams are made of hard work and sound decisions, not just luck.
He grew up in a small Texas town knowing he wanted to be a filmmaker. As a shy high school kid, he had no friends. Deciding to change that, he took a proactive approach in college. Kyle read a book about people skills, learning a simple trick of memorizing names and greeting fellow students the next day. The personal attention immediately boosted Kyle's popularity. It showed he could turn disadvantages into opportunities.
Kyle doesn't downplay his courage, perseverance or hard work, yet he is free of arrogance. Failing countered by perseverance played a big part in his success, and he doesn't hide it.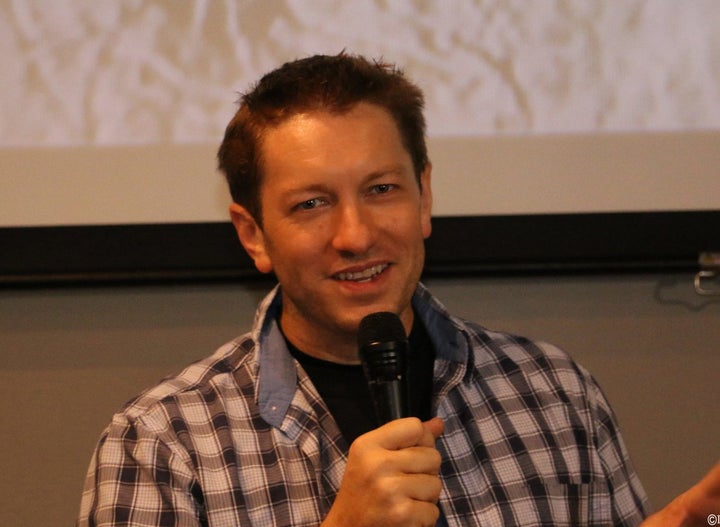 During the Q&A, I ask what his biggest fear is. "I don't have any," he says.
As Kyle explained, Dinner with Dreamers is a recurring private event with last-minute invitations for those involved in music, TV, film, media or fashion. Guests never know where or when the next Dinner with Dreamers event will take place. Seating usually is limited to about 20 people. Twice a year, it's a party where a lucky 300 people get a spot and enjoy attending panels and rubbing shoulders with hot Nashville, LA and NY industry professionals.
I want to talk to Kyle more. I am curious about his magnetism and the 'why' behind his success. I stand in a line. When it's my turn, I give him a quick pitch about my TV show. I want to interview him. "I feature people who experienced a turning point in their lives, woke up and are now making a positive change in our world."
"I'm in!" he says and gives me his card.
The next time I speak to Kyle is on the set of Waking Up in America.
He says his big break was either divine intervention or serious luck. During a late-night dinner at Denny's, Kyle approached a "guy with a platinum chain around his neck" and told him that he and his brother produced music videos. Out of that chance meeting, the Saylors brothers ended up producing one of the most expensive music videos of that time (and the first MTV animated graphic one). It featured Snoop Dogg, Master P, Silkk the Shocker and C-Murder.
A turning point was their hitting rock bottom in Hollywood after they got roped into a failed project by a con man. The brothers found themselves broke -- crashing at a friend's house without a car.
"Never place your value in your projects. Because a project can fail. You will feel like a failure." Kyle says.
Making connections between people and watching both professional and social relationships develop is the mojo behind Kyle's magnetism.
A connection to an executive who hired the Saylors for a Motorola show about the process of making a Ferrari got them out of the crime-infested LA neighborhood and into Italy.
"We pick projects that are great life experiences . . . we will always choose that over the money projects." Kyle says.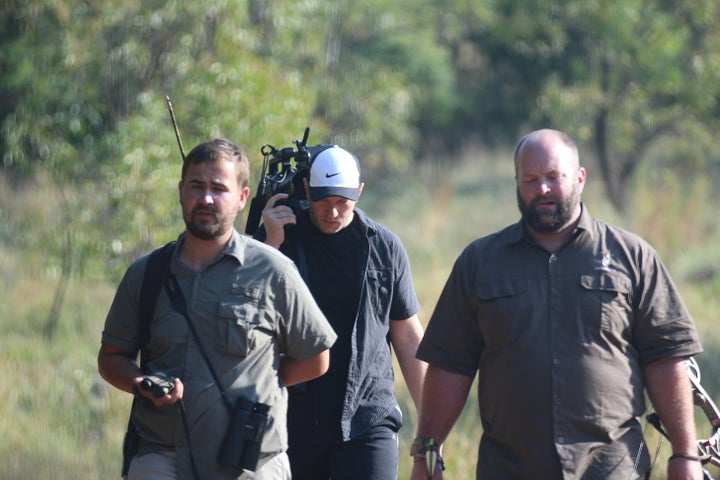 "Film and storytelling can change cultures," Kyle explains. In 2009 the Saylors brothers produced Kimjongilia, The Flower of Kim Jong Il, a documentary about North Korean human rights violations. Another film, Veil of Tears, exposed the story of "millions of women in South Asia who are abused and trampled for no other reason than the fact that they are women."
For Kyle, everything is grounded in relationships: "During the process of reinventing and refocusing myself after my divorce, I made a list of what I can do to keep relationships in my life going."
He decided to host a party with a group of his friends at his log cabin -- the intent to create quality time, sharing a story or a moment of their lives. Next time, Kyle invited a different group of friends, and after that everyone brought a new friend. Dinner with Dreamers was born.
"I've had dinner with thousands of people this way," Kyle says. "And, by giving away our connections, we have the best connections of those we are connecting,"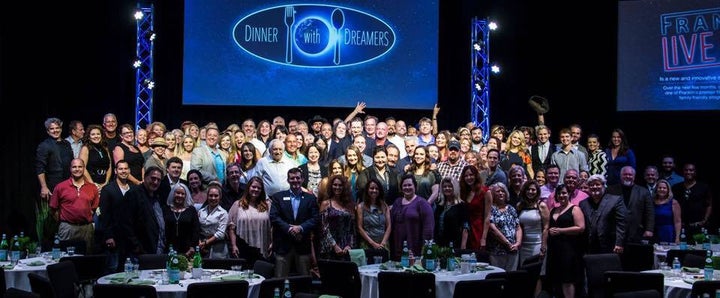 I squeeze myself into Kyle's tight schedule between all his jobs and frequent travel so I can talk to him in person. I ask him about the biggest lessons he has learned on his journey. They are 1) Stay true to your vision; 2) Work with people you like and enjoy; and 3) Don't sit and wait for your moment. Make it happen.
Still, the best lesson is the one Kyle doesn't put into words.
He orders iced tea and lots of lemon slices. I smile as he salts each slice and eats them straight up without wincing. "It's really good for you," he says with a smile.
That's Kyle. Turning lemons and salt into an opportunity -- straight up, full on, and without fear.
Related
Popular in the Community