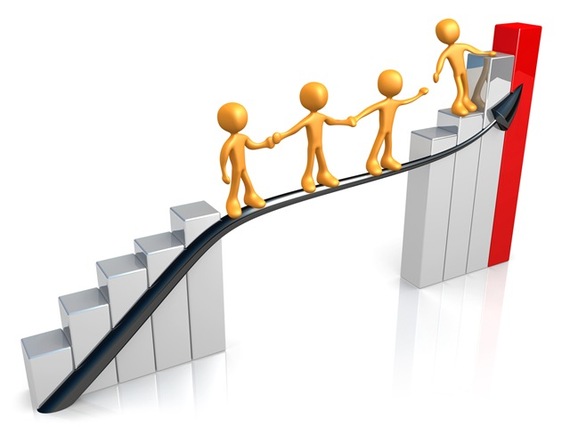 The Global Wellness Summit (GWS) recently took place in Mexico City. More than 470 delegates from over 40 countries and sectors came together under the theme "Building a Better World."
The top 10 trends were identified. One of the trends, "Workplace Wellness," affects most industries where people physically come to work.
According to GWS, "Workplace Wellness will become more absorbed into the company zeitgeist and get more 'real.' Work-culture-wide initiatives will tackle everything from physical to emotional to financial wellness: fair pay."
Dr. Fikray Isaac, chief medical officer at workplace wellness leader Johnson & Johnson, said, "Workplace Wellness will expand far beyond lowering blood/cholesterol levels to helping people feel happy and purposeful at work, getting to how they 'feel inside.'"
When I considered the impact of this vision to the spa industry today, it made me wonder: How do you get there from here?
Connect the Dots

As a writer and spa training consultant, one issue that seems to be constant with managers is the low or no training budget. Several industry insiders tell me that it's not uncommon to allocate $300 per year for training, and that is per spa, not per therapist.
I wonder with all of the concern expressed by senior management about customer retention, employee retention and revenue generation, why hasn't more money been allocated to staff training?
When I was a spa therapist what lowered my blood pressure and gave me a good purposeful feeling began with the ability to pay my bills at the end of the month. At that time Harvard Business Review studies had not yet been done quantifying the benefits of an excellent personalized, customized experience.

I was engaged at work because I had been taught the skills to successfully upsell treatments and recommend retail products. Each guest was unique and it was stimulating and fun for me to customize their experience. That made my guests happy which led to my "Best Esthetician" in Philadelphia award. The additional commission pay served to supplement my income allowing me to afford much needed bodywork, nutritious food and other niceties.
The owner of my former spa was bullish on training her staff, resulting in more than 30 awards and recognition for best spa and various services.
-- If a client buys two products there's a 60 percent chance they will revisit
-- If a client buys one product, there is a 30 percent chance they will revisit
-- If a client buys no products, there is a 10 percent chance they will revisit
The more therapists sell, the more they should take home in their paychecks. Period.
Most spa therapists exist on a salary plus retail commission. Sometimes their entire earning is commission-based. They are incentivized to sell. A retail commission rate of 10 percent could make a big difference in their quality of life.

However, by disallowing a sufficient budget for training, you are essentially denying them the opportunity to maximize their earnings. Right now, in the heaviest selling period of the year, therapists with sales skills are pleased about their paychecks. How are your therapists feeling? How are your year-end retail targets looking?
What Gets in the Way?

The best kept secret in the industry is that therapists are not taught to sell. They don't learn in school. They're not formally taught in spas. And on those rare occasions that programs are provided, they may be based upon old school tenets from the Don Draper School of Sales. It's 2015 -- your training methods need to reflect the sensibilities of the people that they are targeted for.

Unfortunately, spa retail targets of 9-18 percent serve to support the low expectations resulting from a training system that badly needs overhauling.
Scott Ingwers, managing director of Trump International Hotel Waikiki Beach Walk, winner of the first North American Guest Experience Award, may have said it best:
It is only fair and right that we give our associates the opportunity to understand how to do their job correctly, as well as the tools, coaching and counseling necessary to become experts in their particular craft.
Follow Linda Harding-Bond on Twitter.
Popular in the Community