Seven years ago, my son was diagnosed with Type 1 diabetes. His diabetes management is complex. He checks his blood sugar between 5 and 8 times on a good day, and he needs a dose of insulin to regulate high blood sugar levels and anything he eats. Over the years, my husband and I have become intimately familiar with the volatility and uncertainty of diabetes. Given the premise that you become an expert after 10,000 hours of immersing yourself in a subject, then we are experts five times over. We continue to learn every day.
That is why I watched coverage of National Diabetes Awareness Month with keen interest, wondering just how effective the media's attempts at awareness were. After watching several television reports, I came to a sobering conclusion: Diabetes awareness and education initiatives are severely flawed. Well-intended efforts are riddled with vagueness and misinformation that do not help the public make informed decisions. Since diabetes affects nearly 100 million people in the United States --with one in four not knowing they might be living with diabetes, according to the Centers for Disease Control (CDC)--the implications of this failure carry great weight.
On November 10, The Morning Blend show, part of the FOX network, aired an interview with the actor Derek Theler, diagnosed with Type 1 diabetes at age three. Most of the conversation revolved around Mr. Theler's experience, and a call to action to "stand up to diabetes so it won't hold you back."
Although I appreciated the motivational angle of the interview, it lacked information to raise awareness. The interviewer—after mentioning the latest statistics by the CDC -- added, "Which is why creating awareness and learning how to manage your symptoms is so important." Yet there was no mention of symptoms or management or even a definition of Type 1 diabetes and how it differs from Type 2.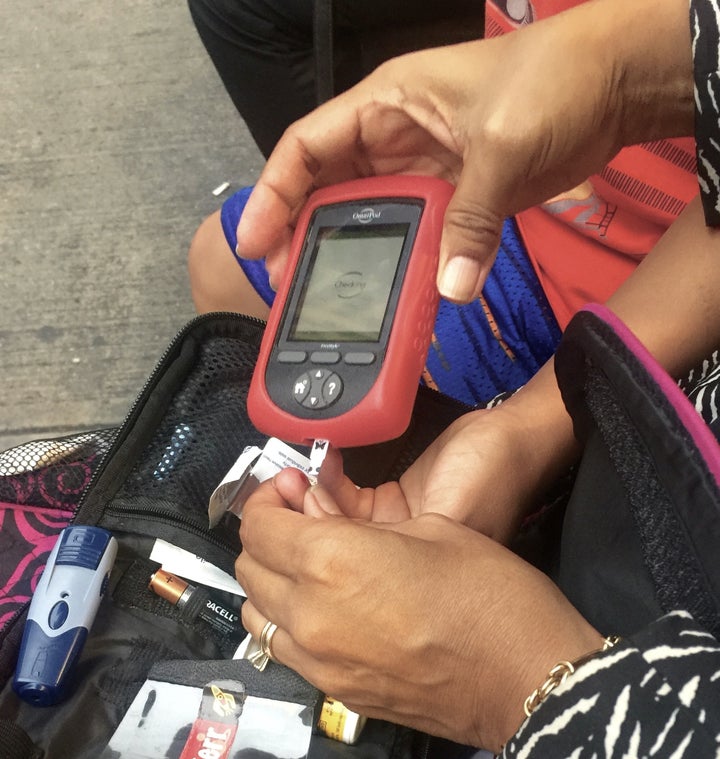 These are big differences. Individuals living with Type 1 diabetes—an autoimmune condition—cannot produce insulin to process food. Those who have Type 2 diabetes manage their condition depending on their profile, from taking pills to insulin. Type 2 diabetes could be reversed, whereas Type 1 diabetes is irreversible, although there are many working on a cure.
Information about diabetes is not only vague, it is often wrong. One example was Episode 1 of Season 6 of the TNT show Major Crimes that aired on October 31. One of victims in the plot was a 15-year old Latino boy referred to as a "Type A diabetic." There is no Type A diabetes. The timing of the episode coincided with the beginning of National Diabetes Awareness Month, but how can misinformation raise awareness effectively?
Diabetes management for millions of people in the United States continues well beyond National Diabetes Awareness Month. Incomplete attempts to raise awareness and to educate the public only lead to confusion. By providing partial information or portraying life with diabetes in an ambiguous way, the media make the diabetes narrative more difficult to recognize and easier to overlook and avoid.
Raising diabetes awareness effectively could be achieved by clarifying types of diabetes, listing potential symptoms, describing options for managing daily routines, and presenting specific cases of each type. The public can then start to gain a better understanding that will lead to informed actions and greater empathy for all those affected by this condition.