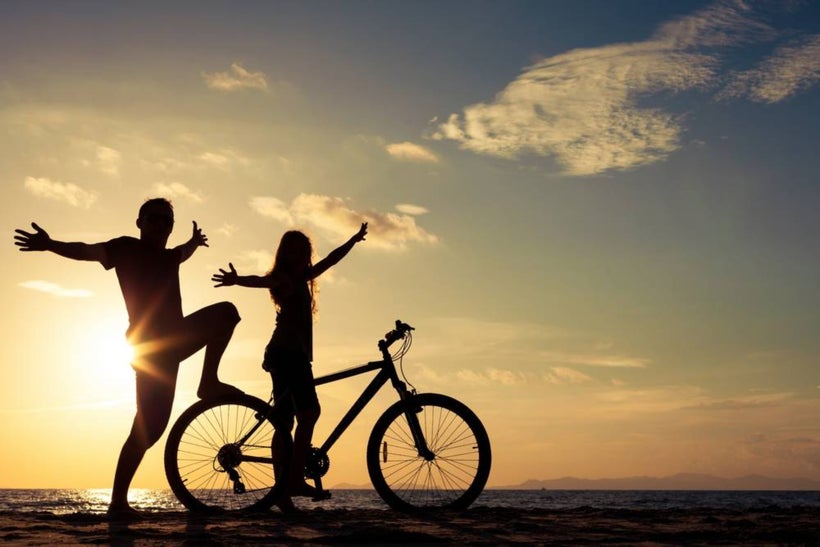 Most of you know me in the business context. But, I have a great wife and three kids. And we just celebrated our twenty-year wedding anniversary!
I noticed something very interesting recently. I have a 15-year old daughter. Before you think that I am about to complain about her, she is wonderful and I am very proud to be her dad. She is smart, athletic, self-motivated and does very well in school. She is also very kind and polite (usually and when it really counts).
That being said, she does have that stereotypical teenage attitude often found in 15-year-olds. Lots of eye rolls, sarcasm, not tremendously supportive to her siblings or parents and is either doing homework, watching Netflix and almost always has an earbud in her ear canal. Of course, she's seldom overly interested in being near her parents or siblings.
But, I recently had the opportunity to spend some alone time with her, on a trip that we took together. Parents, I so strongly recommend that you take those independent trips (even a simple day trip) with each of your kids separately. Aspects of their personality come across better one on one. They are often different when their siblings or when another parent is nearby.
Between the earphones, music and her love for Netflix and her homework, there were moments of total and absolute connection. And I loved them! They didn't happen completely by accident. And I'm sure if I stopped and pointed out, "hey, what a great conversation we are having right now" it would stop as quickly as it started.
At certain times, connection happens immediately and naturally with our children. When we recognize those opportunities are happening, we need to do the very best to ensure we feed the moment, so that it continues for as long as possible. This is what being present is all about.
Of course, it is difficult for many parents who have a multitude of responsibilities and distractions but being present with our children couldn't be more important for the child and for us!
We all want more and more of these moments but they seem to be so fleeting and the clock is ticking because before we know it they've moved away, are in love and in time, have their own families, yikes!
James Kicinski-Mccoy who co-founded the online magazine mothermag.com shares some wonderful insight here on the "10 easy ways to connect with your teenager". I found this article quite useful and thought you might too.
One takeaway that resonated with me most was "just listen." You can't always decide when it's time to connect. You can try to do things together, have meals together, have rituals and traditions but I have found the most reliable way to find these precious moments is by just listening for them. 
When children are ready to engage, ask for your help or just need to share something, this is when it's absolutely crucial that you be ready and listen. To be present. These moments can be rare and you don't want to miss even one of them!
REAL LIFE. REAL NEWS. REAL VOICES.
Help us tell more of the stories that matter from voices that too often remain unheard.
This post was published on the now-closed HuffPost Contributor platform. Contributors control their own work and posted freely to our site. If you need to flag this entry as abusive,
send us an email
.