A funny thing happens when you decide you are done with fear. Opportunities present themselves when you decide you are ready. And you have a choice. You can say "let's go!" or you can hang out and say, "maybe I'll try this another day." Well, I was done holding on to my fear. I was ready to take a stand.
And I did! Last weekend I stood in front of a room full of powerful, soulful, brave entrepreneur women. I stood in front of them and shared MY story. MY voice. MY mission. I stood in front of them and was vulnerable. And it felt good!
We all have a unique voice. We all have our own stories. We get to choose what we want to do with it. And the women who showed up made a choice. They chose to share. They chose to inspire and lead. The women I met are people of authority and influence! They are driven to make a difference in the world. And for the next 7 days I am going to highlight them here. Join us.
Without further ado, here is my first interview: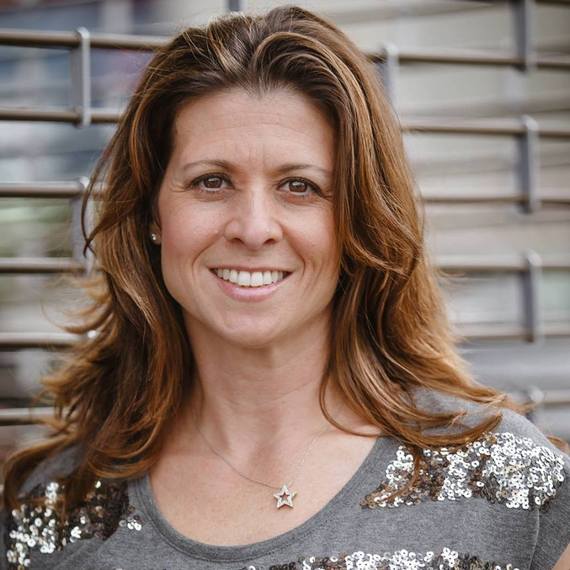 Danielle Randall, MSC is an Ordained Minister of Spiritual Consciousness, mentor and The Ultimate Empowerment Coach. She fell in love with Spiritual Law and Principle 16 years ago and is committed to sharing and teaching about the infinite benefits of being in an independent and personal relationship with the Universe. She helps people expand, up level and transform their lives from thoughts to dreams come true.
What does IMPACT mean to you?
When we stop asking the question, "what can I get" and we focus on "what can be done through me" we start talking about having a larger breadth of influence in the world and that directly affects our IMPACT.
What gives you the drive/passion to do what you do? In other words, what is your WHY?
I believe we are born to be Sovereign Free creator gods/goddesses. My purpose drives my passion, I know who I am and why I am here. I am a catalyst for Ascension. I love to watch the lights go on in my clients eyes when they recognize their capacity to create more of what they want with their unlimited potential. My heart soars when healing occurs in my presence and I see the pain and struggle effortlessly released for those who are ready to experience a powerful the shift.
HOW do you get your mission out into the world?
I share my message with the world through my private coaching services, workshops, writing and connecting on social media.
What one trait do you admire most in others?
Leadership in it's many forms. It takes a self assured courageous person to put themselves in front and say come with me. Leadership is sexy!
When was the last time you belly laughed until you cried?
The fact that I can't remember the specifics of the last time I laughed until I cried is a RED FLAG that I need to slow down and pay more attention to my joy markers. I know it was with my husband and it was because of something my 4 year old boy said. It was "dirty" and unsolicited, one of those moments when he and I can't even look at each other and we are desperately trying to hide from our kid so he doesn't say it again. Of course that never actually works and then we get the obvious "What?" from the little man and we are left shaking our heads.
What did you want to be when you grew up?
At age 7 I remember being asked this question by my Dad's friend, I replied, "President of the company!" I guess I knew that being a leader and an entrepreneur was FOR ME!
What is your greatest accomplishment?
Learning how to use prayer to direct my life and from 1 prayer opening the floodgates of blessings which lead to meeting my husband, having a baby, joining our families and building a business together that empowers people everyday!
Andi Wickman is on a mission is to help elevate women. To lift them into the entrepreneur world. To hold their hand when they think they can't go bigger. To help them realize the fire within themselves. To help them share their mission with the world
Beginning Monday June 13 she is hosting a 5 Day Visibility Challenge to help online entrepreneurs become a person of authority and influence: http://bit.ly/1K7kS2v
Calling all HuffPost superfans!
Sign up for membership to become a founding member and help shape HuffPost's next chapter