Paige Filliater is an expert at digital marketing. Her Facebook live videos are off the charts and she essentially gives free information every day. If you you want spot on sales strategies with a lot of love and humor, you want to get to know Paige.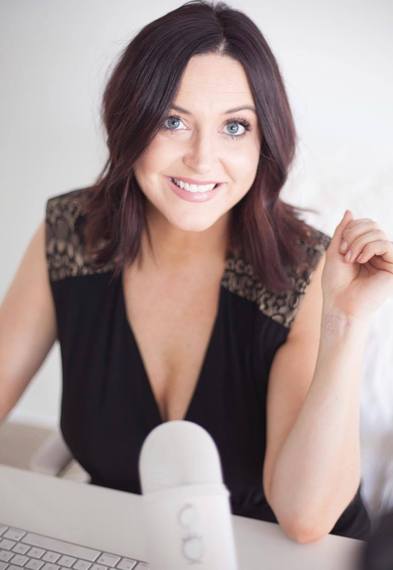 Paige Filliater is a digital marketer who uses savvy and seductive sales strategies and energy work to co-create six and seven figure businesses with her fiercely feminine clients. Paige became a mompreneur in October 2015 and made her first six figures 5 months later. In 2016, she surpassed $500,000 in wealth creation for her herself and her clients combined. Numbers she lovingly nudges her clients to talk about openly and honestly in a crusade to normalize wealth.
She is known for her irreverent brand, bold personality, loyal tribe and fierce dedication to her clients successes. When she's not in her studio, you can find her LIVE (almost) every day in her private FB group, Baby Got Brand.

What does IMPACT mean to you?
Impact means not just changing one person's life, but the lives around that one person. A new ending ripple effect of change. It's never been enough for me to just help my clients in a really surface, logistical way. I want the impact to be incredible.
What gives you the drive/passion to do what you do? In other words, what is your WHY?
A deep knowing and gnawing. I'm a natural leader and surprisingly passionate about helping other women feel whole in their lives.
HOW do you get your mission out into the world?
I talked about it organically and I used Facebook Ads. It just seemed like the smartest, most efficient way to reach as many people as I could in a short amount of time. It only takes ONE person to ask more about what you do or hire you, to change your life (and theirs.)
If you could bring one person to dinner (dead or alive) who would it be?
Wow, I didn't think this would be so hard. Okay so, Katy Perry because 1. I'm always told I look like her 2. Hearing firework on the way to my waitressing job changed my life 3. She seems really cool.
When was the last time you belly laughed until you cried?
When ford belly laughs, I belly laugh. That's the last time I can remember (it happens at least once a day.)
What piece of advice would you give to your 20 yr old self?
You're right. It's going to be okay. Everything you're going through right now is going to be make you the ONLY person qualified to help certain women change their lives in the future.
What is your favorite sound?
Andi Wickman is on a mission is to help elevate women. To lift them into the entrepreneur world. To hold their hand when they think they can't go bigger. To help them realize the fire within themselves. To help them share their mission with the world.