Rahma Siddiqui is a doctor turned intuitive wellness and habit coach for women. She helps women get intuitively aligned with their bodies through self-care habits so they can love the body they're in and be the forces of nature they were meant to be!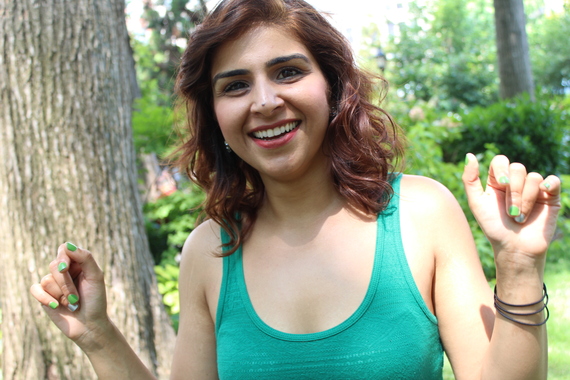 What does IMPACT mean to you?
Impact means to empower others to transform their bodies and thus their lives.
What gives you the drive/passion to do what you do? In other words, what is your WHY?
My why is to help women get in control of their bodies and STOP hating it! I believe women hold so much untapped power in this world and we're put down from an early age that starts with our bodies. My aim to help women reconnect with their amazing bodies so they can unleash their full power that's just dying to come out - because that's when the world will REALLY change!
HOW do you get your mission out into the world?
I coach women to break unhealthy habits that are keeping them stuck in hating their habits, ranging from emotional eating, yo-yo weight and lack of overall self-care.
What's your favorite book/movie of all time and why did it speak to you so much?
My favorite book is anything by Nora Roberts. I know that includes a lot of books but her writing just speaks to me. I'm also a hopeless romantic so that's big reason why. I truly believe love is the answer to any question in life and her books has a way of reminding me to love everyone and everything I do. That has never led me astray.
If you could take anyone to lunch, alive or dead, who would it be and why?
Albert Einstein - I believe his genius is greatly underestimated and his understanding of the world and human behavior is discounted. Granted, I would have to know German to have this conversation, but I would love to listen to him talk about anything.
Andi Wickman is a Personality Based Marketing strategist who helps business owners go from unknown to influential by leveraging their unique personality.
She helps them stand out and works with them to create and target a message that will reach and resonate. She teaches clients how to be authentic, relatable and consistent, allowing them to be seen as THE expert in their industry.
You can hang out with her in her Facebook group for business owners who are building empires while having fun! The group is for the passionate, high achieving go-getters who want to collaborate with other high level entrepreneurs.
Calling all HuffPost superfans!
Sign up for membership to become a founding member and help shape HuffPost's next chapter