This interview is exciting for me and a bit different from the others in the series. I met Yael through a friend and immediately wanted to interview her. I hope you enjoy this as much as I have.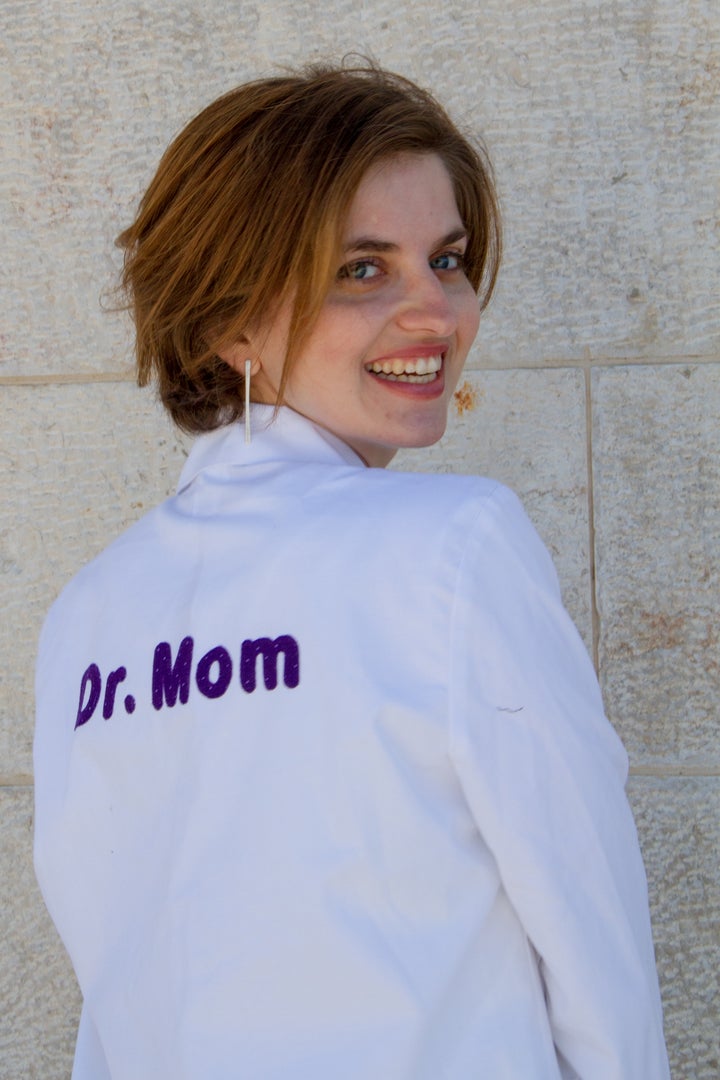 As a young girl growing up in rural Virginia, Yael dreamed of becoming an astronaut, an ER doctor, a jockey, a psychologist, a circus performer, and a scientist. She graduated college at the age of 19 and moved to Israel in search of grand adventures. After finishing a PhD in Organic Chemistry, two kids, quite a few adventures, and a variety of scientific careers, Dr. Yael Schuster, aka Dr. Mom, co-founded the The KnowItAlls, an international community and educational toy line crafted to inspire girls to play with science. The KnowItAlls recently launched their first in a line of science toys on Kickstarter, and returned from a world tour of workshops and educator training. Yael likes to play bluegrass fiddle, run long distances, and go camping with her kids.
What does IMPACT mean to you?
For me, impact is my ability to use my incredible privilege, education, and passion to change the lives of others. We like to measure impact a lot these days in metrics, by how many users or readers or dollars we have touched, but I think that any time we are able to make an emotional connection with someone we are impacting each other.
What gives you the drive/passion to do what you do? In other words, what is your WHY?
I just love science. I look outside at the clouds, and it looks like science. I bake cakes, go to the beach, read the weather report, or take medicine and I am overwhelmed by the Awesomeness of Science that is understanding and learning about our natural world. Being able to share my love of science through education is the most fulfilling, magical experience.
Practically speaking, science gives us power. Among other things, in today's economy it gives us economic power, which is largely imbalanced where women are concerned. All over the world, women are greatly underrepresented in science professions. As kids, they are told that science doesn't belong to them, and are not encouraged to pursue science.
So, why? Because we want to change that, for the next generation.
HOW do you get your mission out into the world?
In addition to selling educational toys, we do a lot of workshops (corporate, schools, science museums, maker spaces, etc) and get to play with kids and science in real time. It's amazing to watch kids light up and get excited and ask questions about the science they are learning and experiencing.
What's your favorite book/movie of all time and why did it speak to you so much?
No question about it, Anne of Green Gables. I just recently reread the book and watched the movie with my kids (two boys, they loved it too!), and was reminded that I'm still in love with Anne and still secretly want to be her when I grow up. She was the first character I met who was a strong, assertive girl, who didn't have to change herself to fit in or to feel good about herself, and who was proud to be smart.
If you could go back in time, what year would you travel to?
Given the choice, I'd rather go forward in time. Much as I'd like to have a conversation with my great grandmother, or watch famous times in history- I know how those things eventually ended. Instead, I'm curious to see how the world looks in 100 years from now. How international politics have evolved, what are the pressing social issues, how technology and medicine have advanced and what are the major breakthroughs that we did not even remotely anticipate.
What's on your bucket list this year?
First of all, learning how to prioritize the things I want to learn.
I'd really love to take voice lessons. And pottery lessons. And Arabic lessons and horseback riding lessons and I'd like to learn to swim better so that I can participate in an iron man competition. I'd also like to go hiking in Iceland and exploring in Ireland. I want to build a computer from scratch.
But realistically speaking, this year I want to improve my swimming enough to complete an ironman (woman?) competition.
What is the scariest thing you've ever done and would you do it again?
About two years ago, I ran a relay race as a part of a team – 215 km and 6 runners. In the middle of the night on my third (out of four) leg of running, I got incredibly sick on the side of the trail, in the dark, in the middle of nowhere between a few mountains. I was terrified of not being able to finish my part, adding too much time and letting down my teammates and myself. Would I do it again? Absolutely. I learned so much about how strong I am, how I can push through no matter what and overcome both physical and emotional barriers. Oh, and we won first place.
Andi Wickman is on a mission is to help elevate women. To lift them into the entrepreneur world. To hold their hand when they think they can't go bigger. To help them realize the fire within themselves. To help them share their mission with the world.
You can hang out with her in her Facebook group for kick-ass women who are building empires while having fun! The group is for the passionate, high achieving business owner who wants to collaborate with high level entrepreneurs.