Kara Goldin is the founder and CEO of San Francisco-based hint Inc., which produces the leading flavored water with no sweeteners and nothing artificial.
Since its launch in April 2005, hint® has helped consumers live healthy lifestyles, and has received numerous accolades, including Best Flavored Water (Health, Men's Health, and SELF).
Flavored only with natural fruit, hint delivers refreshment without unnecessary additives. hint's brands include hintfizz, a carbonated drink that received Better Homes and Gardens' Best New Product award and the Silver Stevie award for Best New Product of the Year in 2012. hintkick, another offering, is hint's first all-natural, unsweetened caffeinated beverage.
Kara has been named among Fortune's Most Powerful Women Entrepreneurs and Forbes' 40 Women to Watch Over 40. The Huffington Post listed her as one of six disruptors, alongside Steve Jobs and Mark Zuckerberg.
Other honors include Ernst & Young's Entrepreneurial Winning Women award; the Gold Stevie award for Female Entrepreneur of the Year; OPENforum's Women to Watch; and the Marketers That Matter award for Brand Building, Small Company.
Previously, Kara was vice president of shopping and e-commerce partnerships at AOL, where she grew its startup shopping business to a $1 billion enterprise.
Kara is an active speaker and writer, and a member of YPO, the world's premier chief executive leadership organization.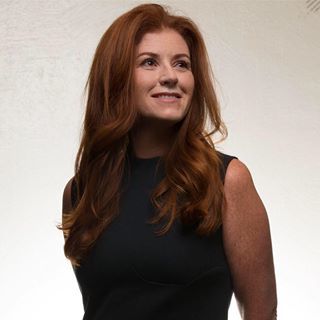 What does IMPACT mean to you?  
Impact means making a difference in a meaningful way. Our impact is better health. At hint® we help create impact by helping people understand that what they put into their bodies is important. Many people find water boring, and although they know they should drink more they don't. So we help people drink water that tastes better, without the sweeteners. Look, we are what we eat — and drink!  
What gives you the drive/passion to do what you do?
I do it to help people make a simple change in their lives: Move away from sweet, and you will feel and look better.
HOW do you get your mission out into the world?  
We do it by helping people enjoy water, which isn't easy. Water needs some fruit essence ― what it doesn't need is calories or sweeteners.  
What was the single most important decision you made that contributed to your success?
I questioned why I believed that what I was drinking — diet soda — was better for me. That changed everything.
What were some of the biggest lessons that has impacted the way that you do business?
Fly the plane as you build it. Even if you don't have the perfect business model or distribution or product or team right now, keep moving! Sticking to your mission is important. Ours is to help people get away from sweet — all sweeteners.
What advice would you give to your 20 year old self?  
Don't let anyone put up walls around you. You can do whatever you think you can do.
What trait do you most admire in people?  
Tenacity and positive energy.
What was your first concert?  
What is your favorite quote?  
"Because the people who are crazy enough to think they can change the world are the ones who do."  ― Steve Jobs
Andi Wickman is a Personality Based Marketing strategist who helps business owners go from unknown to influential by leveraging their unique personality.
She helps them stand out and works with them to create and target a message that will reach and resonate. She teaches clients how to be authentic, relatable and consistent, allowing them to be seen as THE expert in their industry.
You can hang out with her in her /www.facebook.com/groups/1659658740942941/"}}">Facebook group for business owners who are building empires while having fun! The group is for the passionate, high achieving go-getters who want to collaborate with other high level entrepreneurs. 
Calling all HuffPost superfans!
Sign up for membership to become a founding member and help shape HuffPost's next chapter
This post was published on the now-closed HuffPost Contributor platform. Contributors control their own work and posted freely to our site. If you need to flag this entry as abusive,
send us an email
.