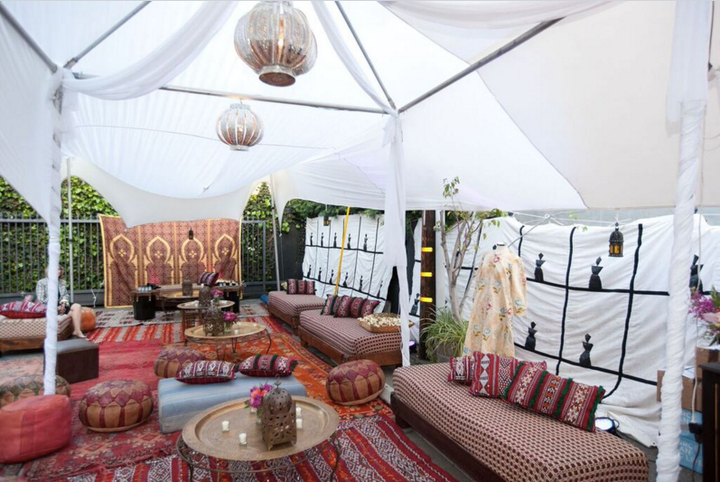 In a time when much of retail is headed online, Touriya Haoud isn't taking the traditional approach. The former model is turning brick-and-mortar on its head by curating physical, art-meets-fashion-meets-lifestyle installations around the globe.
Haoud, an actress, model and singer who most recently ran an Los Angeles-based PR company, has stationed her new business -- called The ConnectorLA -- in West Hollywood. 
"I felt like LA was boring  -- when it comes to shopping -- and I felt like we needed more activations and stories and to merge different people together and that's how The Connector was born," Haoud told The Huffington Post. "If you're in LA, it's really good for going out, eating dinner, but when it comes to fashion and art, it's very scattered. It's different than being in New York or Europe." 
Here's how it works: First, Haoud comes up with themes for the installations (which she calls "stories"), such as "Marrakech Meets California." Next, she searches for artists and fashion designers whose work fits within the theme. Finally, she organizes an invite-only event featuring theme-relevant food and drinks where guests can shop the chosen pieces. These events can range from one day to several days long, such as her upcoming three-day "California Meets Mexico City" story that will take place at the Busue boutique hotel in Mexico City.
"It's a new way to shop -- they experience a story," the Moroccan-Macedonian curator said. 
Haoud, born in the Netherlands, hosts the stories in homes and hotels all around the world, as well as at her West Hollywood gallery space. The products featured at the exhibitions range from skincare to women and children's clothing. She launches a new exhibition approximately every two months.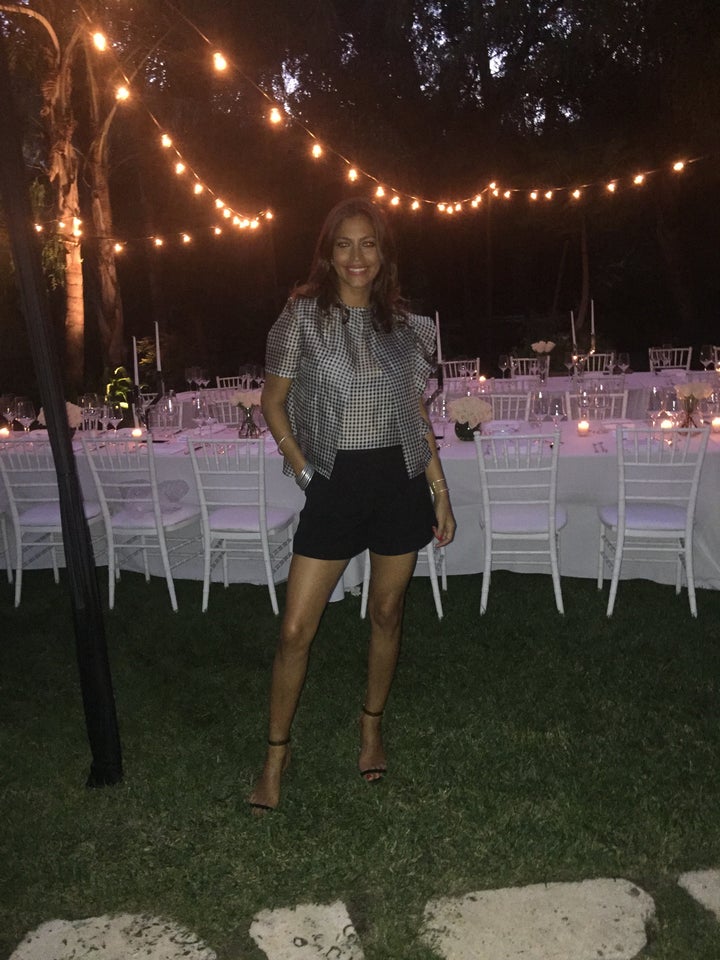 The ConnectorLA launched on October 23, 2015, and since then, Haoud has curated five stories, with more in the works. She felt her previous PR gig was too creatively stifling, hence her decision to combine a love of fashion and art.
"If you love what you do, it doesn't feel like a job," Haoud said. "It's so much fun working with all these artists and designers and it's fun to create stories. It's constantly evolving and changing so we never get bored."
Haoud's favorite story she's worked on is "Marrakech Meets California," which launched on March 24 and was shopped by approximately 400 guests. She collaborated with designer Rumi Neely and artist Isabella Huffington (daughter of Huffington Post Editor-in-Chief Arianna Huffington), to bring some Marrakech flavor to Los Angeles. Isabella will also travel with Haoud to launch "California Meets Mexico City" in September.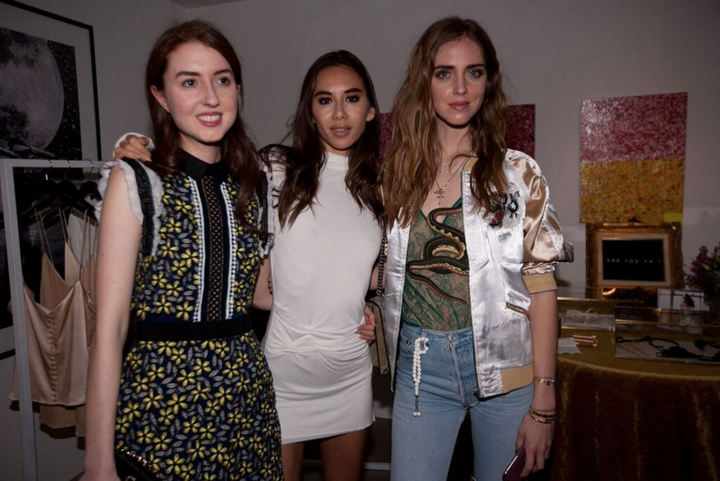 "Everybody looks up to LA and the lifestyle here -- workout, juices, supplements," Haoud said. "I researched cities booming around the world. Mexico City is really at the top of that. There's a big artsy scene."
Even though the heart of The ConnectorLA is installations, their digital presence is in the works, as well. An online store will open in June where products featured in the current story will be sold.The ConnectorLA has grown into Haoud's full-time job, along with raising her three children. Now firmly immersed in it, she has high hopes for the future of LA's art scene. 
"I really think, especially in [West Hollywood], the art scene is really growing ... and people are more open-minded," Haoud said. "People from around the world are actually moving and trying to make a difference about the art scene here. I've been to several exhibits and they are always packed -- the last two years it's been booming. I hope it keeps growing like this and people stay open-minded. I'm hoping more people from around the world will show here."
Calling all HuffPost superfans!
Sign up for membership to become a founding member and help shape HuffPost's next chapter
BEFORE YOU GO
PHOTO GALLERY
30 Artist Names You Are Probably Pronouncing Wrong