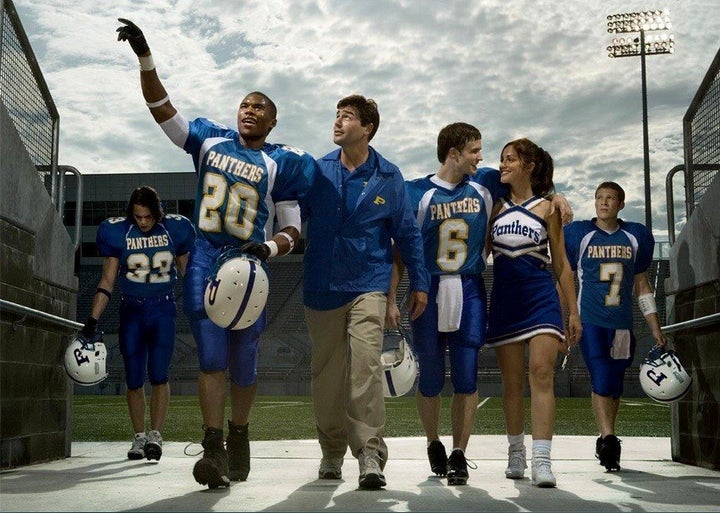 Rejoice, fans of "Friday Night Lights!" With clear eyes and full hearts, it's happening -- "Friday Night Lights" is coming to the big screen.
"It's happening for realsies," Connie Britton told Us Weekly. Britton earned an Emmy nomination for her role as Coach Taylor's wife -- Tami Taylor.
In August, the show's executive producer Peter Berg announced his plans to adapt the cult hit series into a movie, and it looks like Kyle Chandler's surprising Emmy win has kept the movie momentum going.
"Pete is totally fired up to do it and I know Jason Katims is talking about writing a script. I think it's really a matter of…getting everyone's busy schedules aligned and making it happen," Britton told the magazine. "It kind of feels like there's a lot of commitment to it."
Below, find out why "Friday Night Lights" was one of our favorite dramas, ever.
Popular in the Community