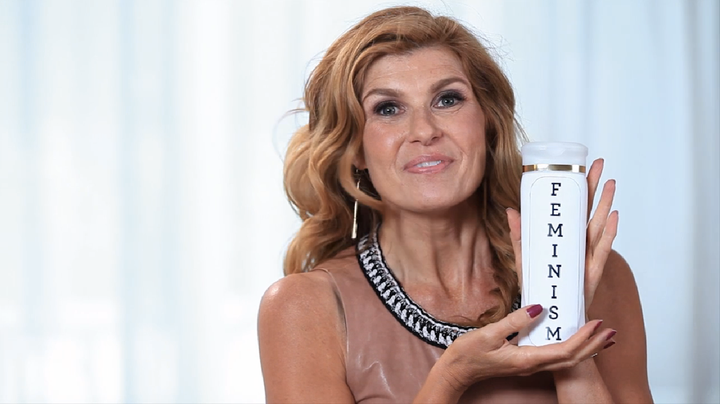 "Nashville" star and general goddess Connie Britton knows the key to true beauty. And in a new video, she's finally willing to share it with the world.
Surprise! That beauty secret is feminism.
"When used regularly, feminism has been known to produce amazing results," explains Britton, "such as a woman's right to vote, a woman's right to her own body, a woman's right to become a kickass athlete, the Violence Against Women Act, the Lily Ledbetter Fair Pay Restoration Act and more."
The PSA-style short is part of The Representation Project's 2015 #AskHerMore campaign, which pushes red carpet reporters to ask more of female celebrities than "Who are you wearing?" and "Why do you have angel hair?" The video was written, directed and co-produced by actress (and Britton's "Nashville" co-star) Laura Benanti, who also happens to be a pretty badass feminist herself.
"The fact that many young women shy away from calling themselves feminists shows us that there is still a misunderstanding of the word," Benanti told The Huffington Post. "All people should be feminists. Also... feminists are funny, too."
As Britton says in the video: "Feminism is made to be used on a daily basis and works best when shared."
So let's spread the love and feminist beauty -- and try to ask famous ladies something more interesting than "What does your manicure look like?" this awards season.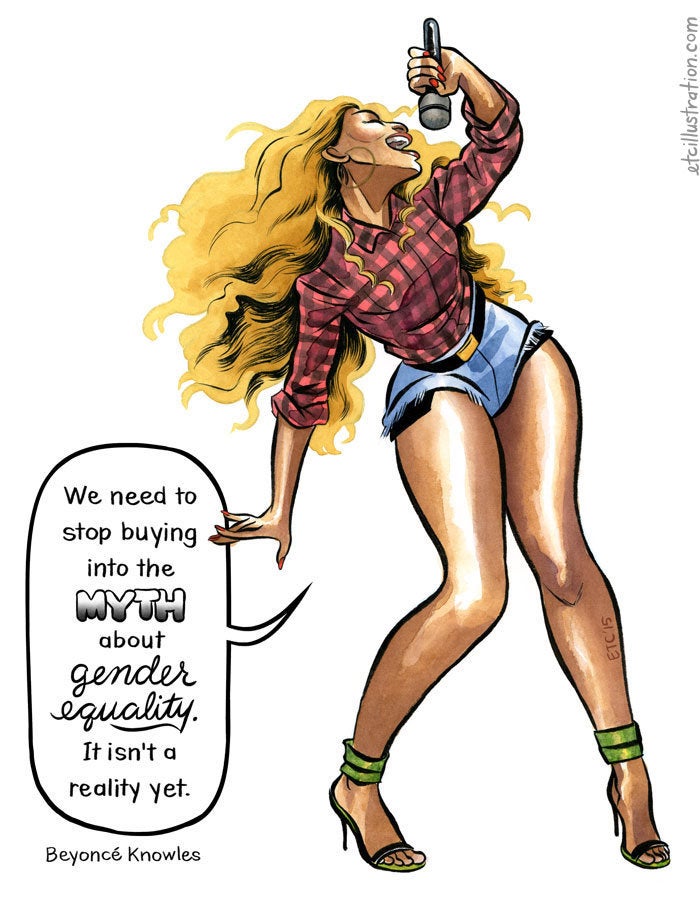 10 Women On Why Feminism Still Matters
Popular in the Community