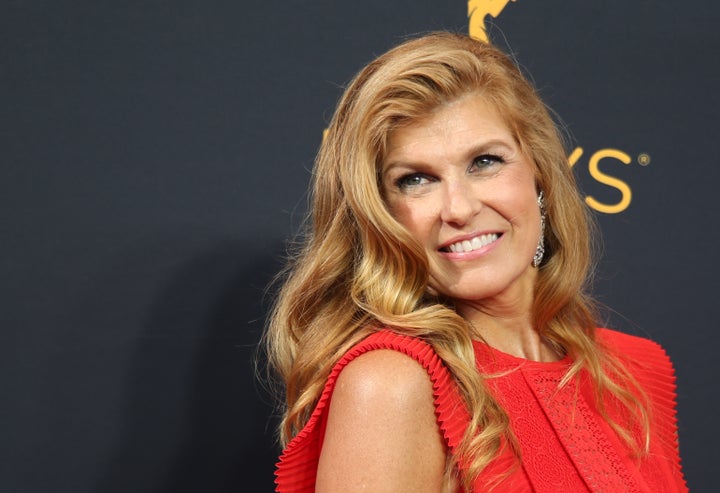 Connie Britton is no stranger to playing strong, powerful women on television ― and now she's encouraging women to channel their own power for their health.
"I found out fairly recently that heart disease is the number one risk for women and I feel like people don't talk about that," Britton told The Huffington Post. "I like to advocate for women, so it felt really important to me to get this conversation out there."
"I really try to encourage women to get to know their own body," Britton said. "Because what works for your best friend is not necessarily going to work for you. And it's such a moment of self care when you actually get to know what your body needs."
"It's such a moment of self care when you actually get to know what your body needs."
For Britton personally, that means keeping tabs on the mental health component of heart disease. The actress is already a fairly healthy eater ― she has a bowl of oatmeal with almond milk and maple syrup for breakfast, leafy greens for lunch and good protein for dinner, she said. But it's her mentality that she really tries to balance, which she does through meditation.
"Meditation has become a part of my life," Britton said. "It's literally just sitting and accessing your breath and letting your mind quiet. You can do it for five or 10 minutes a day. It's nice to take longer, but as women, particularly, it becomes hard to take that time for ourselves."
So, do all of these healthy habits also contribute to Britton's incredible head of hair? Not exactly, the actress the said ― she credits her famous mane to good genes.
Luscious locks and a healthy heart? Goals.