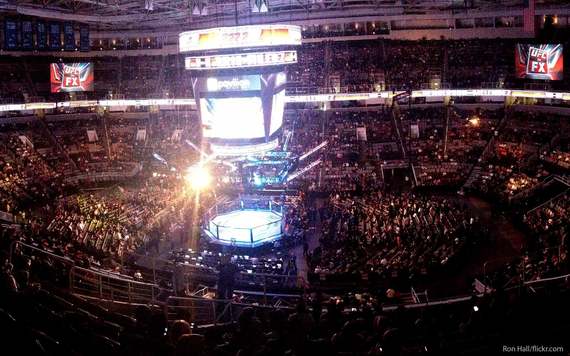 UFC featherweight champion Conor McGregor tweeted on Tuesday his plans to retire. The Irish fighter is only 27 years old, so some fans can't be sure whether McGregor's Twitter message is a publicity stunt or a genuine retirement announcement.
If McGregor does retire from the UFC, however, he will be missing out on serious cash from his scheduled rematch with Nate Diaz at UFC 200 on July 9. Here's a look at how much money McGregor has made in his UFC career.
Conor McGregor Net Worth: $14 Million
With a net worth of $14 million, Conor McGregor wouldn't exactly be retiring hungry. The Irish UFC fighter has come a long way since working as a plumber. Within years of committing to a career in Mixed Martial Arts in 2008, McGregor began raking in millions.
Conor McGregor Earnings Per Second
In December 2015, Conor McGregor earned an estimated $12 million in his 13-second victory over Jose Aldo -- a massive pay raise from his years as plumber.
Earning $12 million in 13 seconds means Conor McGregor earned $923,076.90 per second when he defeated Jose Aldo. Although McGregor didn't fare as well in his most recent match against Nate Diaz in UFC 196, he still earned $1 million, the first seven-figure purse for a losing UFC fighter.
Although the Conor McGregor-Nate Diaz fight lasted only around one minute and 45 seconds, the Irishman made $571,428.57 per minute of the fight, earning more per minute than Diaz made on his win. Per significant strike, McGregor earned just over $16,000.
Nate Diaz Announces Retirement on Twitter
In light of McGregor's cryptic retirement tweet, his fated rematch with Nate Diaz could be out of the question. Nate Diaz has already reached his own conclusions on McGregor and announced his own plans for retirement, tweeting:
Whether the two UFC fighters truly are retiring has yet to be confirmed. Undoubtedly, their announcements are shaking the fighting scene.
More from GOBankingRates:
REAL LIFE. REAL NEWS. REAL VOICES.
Help us tell more of the stories that matter from voices that too often remain unheard.