Fighter Conor McGregor didn't need to be in the octagon to go on a rampage in Brooklyn, New York, on Thursday.
The incident was caught on video:
Two competitors, Michael Chiesa and Ray Borg, suffered facial or eye injuries that will keep them out of Saturday's pay-per-view event at Barclays Center in the New York City borough, the UFC said.
The organization said it withdrew another competitor from the schedule, McGregor teammate Artem Lobov, because of his alleged participation in the mayhem, forcing the cancelation of the event's third bout.
Khabib Nurmagomedov and Max Holloway were supposed to fight for McGregor's title on Saturday but that bout was canceled as well after doctors declared Holloway "unfit to fight."
McGregor and his entourage reportedly set upon the bus with Nurmagomedov inside.
"Conor went bananas and put a beating on the van that we were in looking for Khabib," Rick Little, a coach of one of the injured fighters, told MMA Junkie. "A million security guards had to restrain him."
McGregor surrendered to police late Thursday without incident, an NYPD spokesperson said to HuffPost.
UFC president Dana White said in a video that McGregor and 20 or so men also threw trash cans while the buses were pulling out of the loading docks. He called McGregor's behavior and that of his entourage "the most disgusting thing that has ever happened in the history of the company."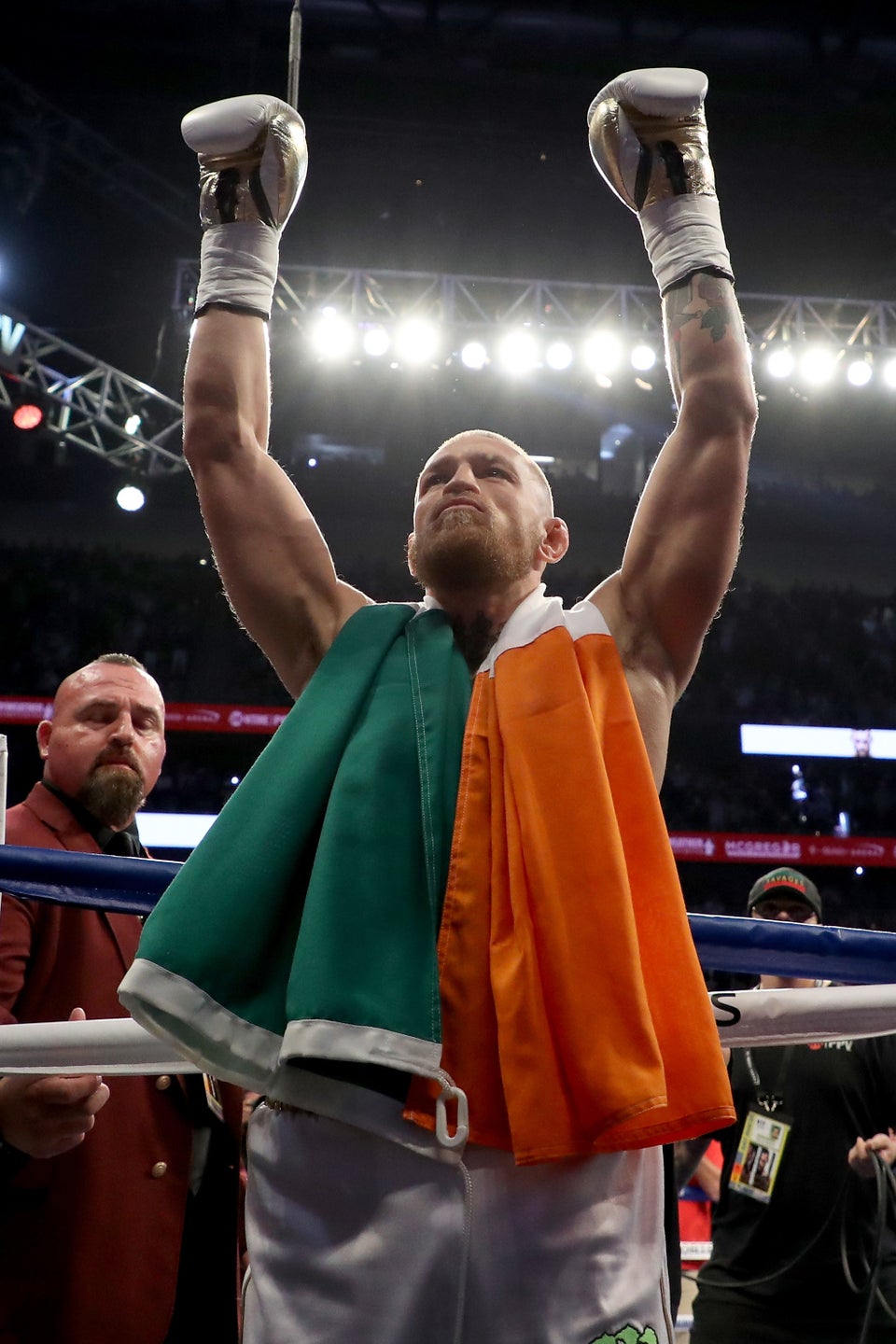 The Mayweather-McGregor Fight
Popular in the Community