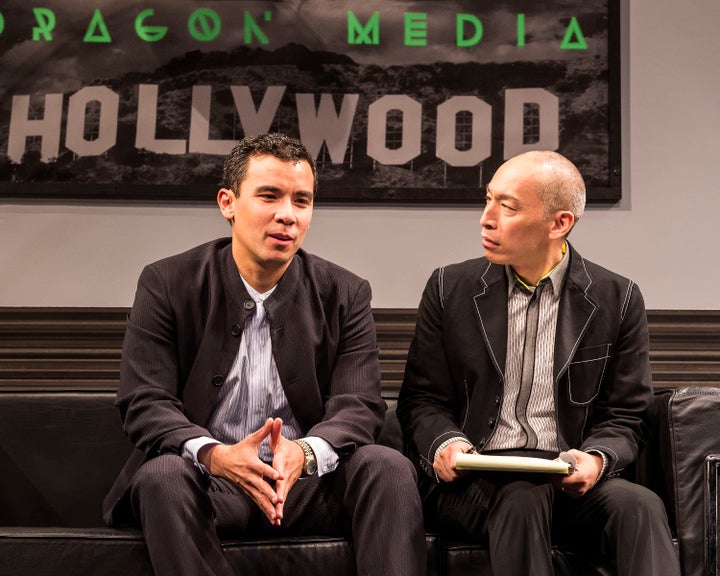 Throughout his career as an actor and a singer, Conrad Ricamora says, he has always aimed to "combine my American-ness with my Asian-ness." It wasn't until he began work on his latest project, however, that he felt like he'd fully succeeded.
Hwang has written himself into the show as a character named DHH (Francis Jue). Just ahead of the 2016 presidential election, DHH attends a production of "The King and I" with Xue Xing (Ricamora), a Chinese movie producer who is planning a "Sex and the City"-style TV series to be set in Shanghai. Soon afterward, DHH and Xing toast Hillary Clinton (Alyse Alan Louis) at a fundraiser, where Xing finds himself deeply intrigued by the Democratic nominee.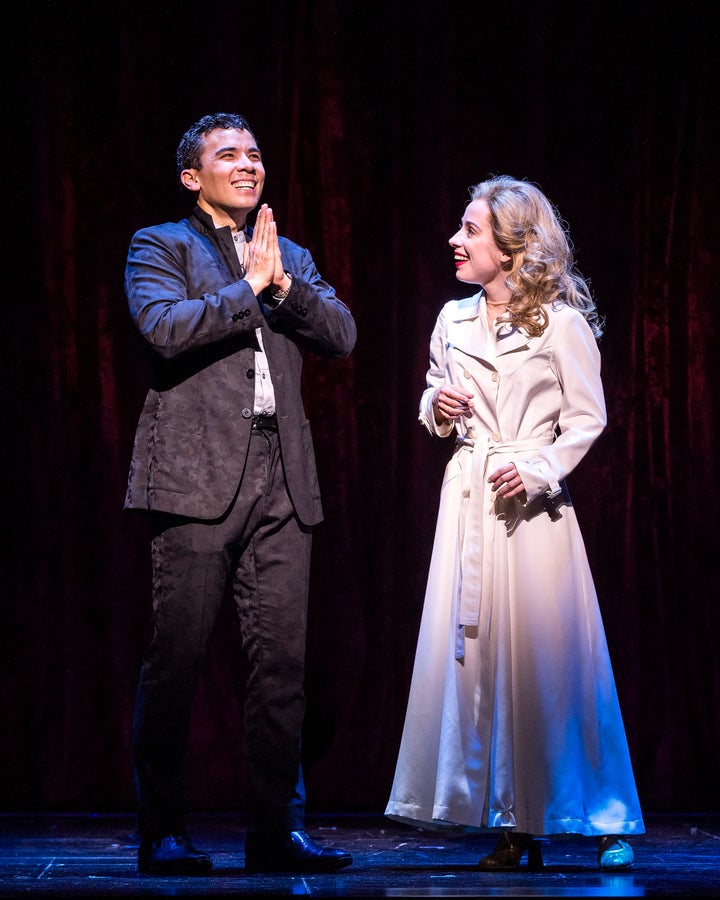 The song-and-dance portion of "Soft Power" begins when DHH is hospitalized following an attack, a storyline inspired by the playwright's real-life experience.
The character slips into a dream-like state in which he envisions Xing and Clinton as the romantic leads of a Broadway-style musical (an inversive take on "The King and I," if you will) performed 100 years in the future, when China has become the dominant global power.
Ricamora ― a Filipino-American who, ironically, was last seen on Broadway in the 2015 revival of "The King and I" ― admits he was bewildered by the show's nontraditional structure at first.
"When I first read it, I didn't have a clear vision of what it was going to be. It was a little scary," he told HuffPost.
But the chance to work with Hwang, Tesori and director Leigh Silverman was too good to turn down, Ricamora explained. "Because it was this team, I could put my faith in their ability to guide and specify the piece further down the road. I'm grateful I did that because it's turned into something that means a lot to me."
If "Soft Power" succeeds, it has the potential to be a game-changer in modern theater. The show boasts an almost entirely Asian cast, making it a mainstream theatrical anomaly. Though Broadway filled 36 percent of its roles with minority actors during the 2015-2016 season, Asian performers occupied only 5 percent of those roles, a January report released by the Asian American Performers Action Coalition found.
Similarly, Asians accounted for just 4 percent of all roles within the theater industry, a drop of 5 percentage points from the previous season, according to the same report.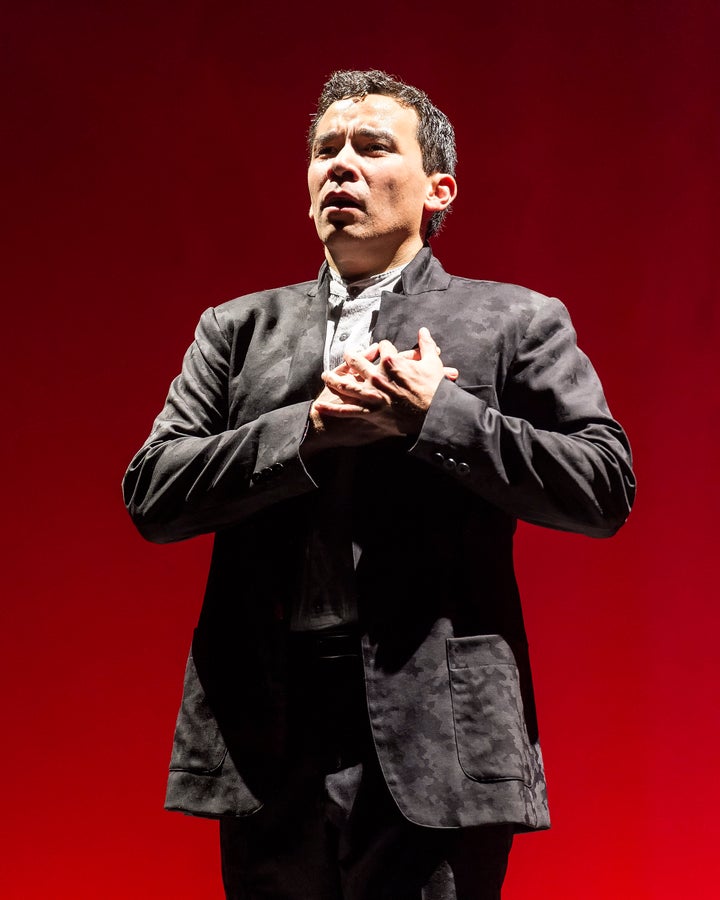 As Ricamora points out, "Soft Power" also breaks fresh ground as a contemporary Asian narrative that doesn't shy away from politics. In fact, Hwang said an early draft of the show depicted Clinton winning the election. He revised it after President Donald Trump's victory.
And while musicals like "The King and I" and "Miss Saigon" are revered as Broadway classics, Ricamora noted that "a lot of [Asian] stories have been told through a white person's lens."
In "Soft Power," however, "we're dealing with the themes of being Asian in America, and it's told through our perspective," he said.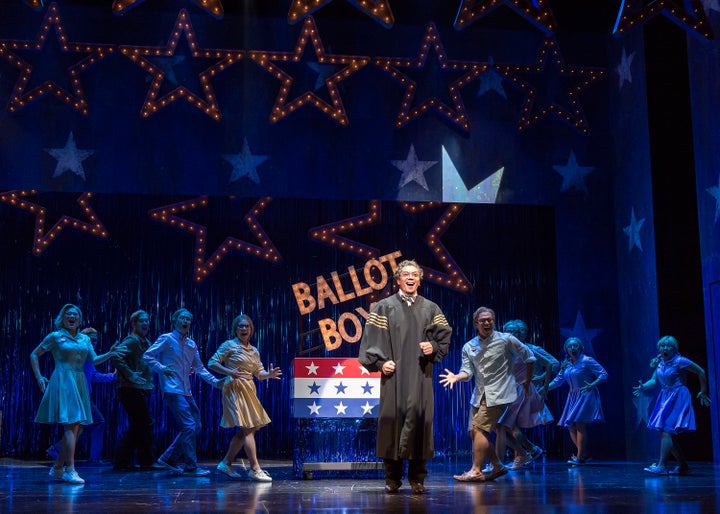 After "Soft Power" concludes its Los Angeles run on June 10, the show heads to San Francisco's Curran Theatre, where it begins performances June 20. Broadway, of course, is a likely end goal.
Ricamora, however, won't entertain those thoughts just yet, but says he'll be satisfied if "Soft Power" gives audiences "a new awareness and thoughtfulness" about "some of the things that have been so tough to watch on the news."
"There's a hatred right underneath the surface of our society forever, which we wanted to think had gone away, but because of [the election] it's right on top of the surface," he said. "There hasn't been a show I've seen that's dealt with that in such a personal, huge, all-encompassing way. It's rocked me to my core."