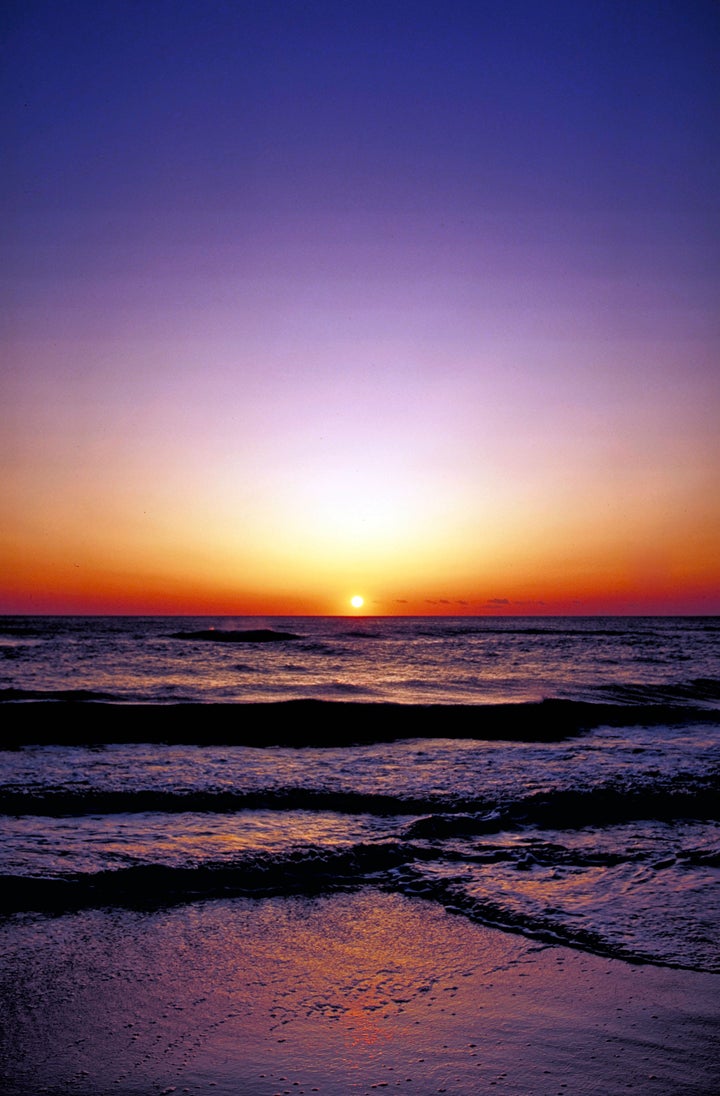 It's a well-worn truth that the modern world is built upon science and technology. But this truth doesn't dominate everyday life as much as one might think. Science is materialistic, and it explains the world through objective data. People lead their lives, at least partly, apart from materialism. The spiritual side of life exists and always has, which defies objective data. So does art, which isn't mystical, not to mention emotions, intuition, morality and much else that makes life worth living.
Most of the time we are satisfied with this kind of catch-as-catch-can dualism. One of the easiest precepts from Jesus to follow is "render unto Caesar what is Caesar's, and render unto God what is God's." If you substitute "science" or "materialism" for Caesar, everyone does exactly that, compartmentalizing personal and spiritual experience in a separate box from iPads, microwaves and space shuttles.
The problem is that a compartmentalized life feels inadequate, which is why a public debate has been ongoing for 200 years about whether God or science is the ultimate master of reality. The answer matters. If you plump for God then miracles, mysticism, the soul and invisible forces have a chance to be real. If you plump for science instead, then physical existence can be completely trusted and the rational mind will in time solve all apparent mysteries. In either case, dualism no longer pinches; some kind of non-dualism wins the day.
In my posts, articles and books I've argued that science can expand to include miracles and mysticism. There is no need to deny the miraculous if everything is a miracle. There is no mystery surrounding mysticism if we look into the subtle essence of the human mind. More importantly, a non-dual world based on consciousness would be a better world. The fact is that science won't reach answers to every riddle, so plumping for materialism is an empty gesture -- even a hoax -- when it comes to explaining a broad range of issues:
What is a thought? Who is thinking?
What connects body and mind?
Where does meaning come from?
Why and how does the body heal itself?
These questions seem so abstract, not to mention so huge, that everyday life seems content to pass the by, and materialists are content to call them metaphysics, putting them high on a shelf to gather philosophical dust. But I'd argue that no questions are more relevant to my life and yours, once we reduce them to the personal scale.
Why do I have the thoughts I have? Where are they taking me?
Can my mind change my body in positive ways when it comes to disease and aging?
What does my life really mean?
Can I make a difference in how my body heals?
One could add many other important issues to the list, but all would have one thing in common: until you understand the mind, you haven't truly understood reality. Life comes to us as experience. This is true of driving a car, raising a child, catching a cold or building a super collider in order to detect subatomic particles. Experience is how we participate in the universe. The super collider isn't set aside in some objective space, even though data tries to be objective. Every moment in every scientist's life is a subjective experience. It consists of sensations, thoughts, feelings and images.
You can claim, as non-dual materialists do, that the subjective side taints the objective and should be considered an unreliable guide to truth. But to say this makes two mistakes, and they are whoppers. The first mistake is that the mind cannot be located in the material world. Primitive peoples, as we like to call them, believed that spirits inhabited physical objects, a perspective known as animism. Trees contained tree spirits, the sky was the home of rain gods, and little demons lurked all around. Yet when it says that mind exists in the brain, neuroscience is committing the same fallacy. The brain is made up of atoms and molecules. It is a thing, like a tree, and to say that the mind is only the brain means that you have attributed consciousness to atoms and molecules. No one has ever explained how mind suddenly arises in blood sugar when that sugar crosses the blood-brain barrier. It is simply assumed.
The second mistake, intimately connected to the first, is that observers can stand apart from what they observe. Instead of being a participatory universe, science asserts that outside reality is separate from us; we are like children with our noses pressed to a bake shop window, staring through the glass but never going inside. This view reduces experience to data and then goes further by saying that data is superior to experience. This cannot remotely be true. The data about your body, such as blood pressure, heart rate, hormone levels, etc., is essentially the same as the data from Buddha, Einstein, Leonardo da Vinci and Picasso. It seems obvious that when you throw out all the factors that make these individuals unique, you have thrown out something pretty essential -- the very meaning and purpose of life.
I've argued that a new world is being born in which nothing needs to be thrown out, and such a world can only be based on experience. Experience covers billions of people leading different lives, but one element is always present: consciousness. Thoughts and actions occur in consciousness. This is so obvious that it feels a bit meaningless, like saying that all marine life occurs in the sea. But the world's wisdom traditions exist to open our eyes, seeing beyond the obvious to something incredibly important: If you delve into consciousness, you will find the essence of existence, meaning it purpose, direction and goal. You will know deeply and fully who you are, and when that unfolds, you will know what reality is.
Non-dual consciousness doesn't celebrate subjectivity over objectivity. To do that is simply to take the mistakes of materialism and turn them on their heads. Non-dual systems all make the same claim: "Everything is made of X." Science says that everything is made of matter and energy. Non-dual consciousness says that everything is made of mind. An alien landing on Earth in a spaceship, lacking bias either way, could easily see why these two worldviews consider the other preposterous. To say that everything is matter and energy is preposterous when you are trying to get at the mind and subjective experience. Non-dual consciousness is preposterous when you are trying to figure out where stars and galaxies come from. In other words, the physical seems secure in making its claims on us, while the mental seems just as secure when telling the story of inner life.
The great challenge is to decide which preposterous claim is, believe it or not, actually true. For thousands of years human beings had no difficulty believing that Creation was happening in the mind of God; the spiritual origin of the universe was certain. Today, people have no trouble believing that tiny physical things called atoms and molecules will reveal why we fall in love, create art and have thoughts in our heads. I'm not defending an ancient bias as opposed to a modern one. Rather, there has been an evolution, bringing us to the point where we can go beyond crude animism, whether of the spiritual or materialistic kind, at last seeing how consciousness works in the whole scheme of reality.
We can explain the galaxies and personal experience at the same time by finding the same origin for each. If nature goes to the same place -- an invisible workshop beyond time and space -- to create a supernova, a rose, human love and our craving for God, then non-duality solves everything. My position is that non-duality must be based in consciousness, since it is inescapable that the only reality we know comes through experience. Without a doubt we live in a participatory universe, and the sooner we surrender the delusion that data is superior to experience, the closer we will come to transforming the world.
For more by Deepak Chopra, click here
For more on consciousness, click here.
Support HuffPost
A No-B.S. Guide To Life
Related
Popular in the Community