Laurie Malashanko is one of just a few hundred women in the United States who have vowed to remain lifelong virgins in service to the Catholic Church.
In June, Malashanko, along with Theresa Jordan and Karen Ervin of Michigan, took vows to become consecrated virgins ― members of an order of Catholic women who dedicate themselves to God in lifelong virginity ― in a solemn, wedding-like ceremony overseen by Detroit Archbishop Allen Vigneron. It was the first time the Archdiocese of Detroit had ever performed such a ceremony.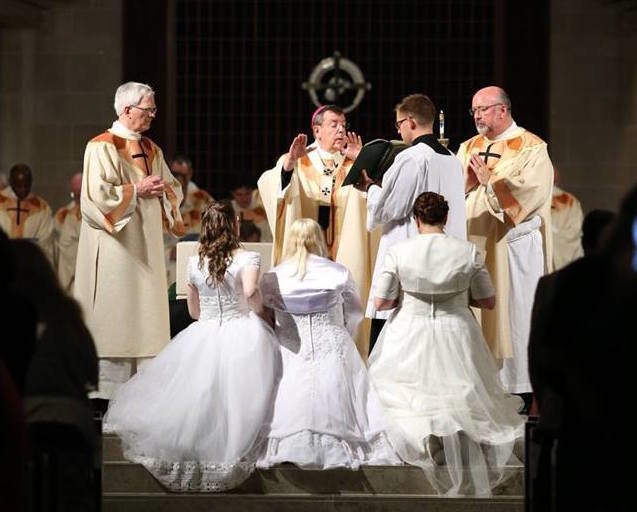 There are fewer than 250 consecrated virgins in the U.S. and some 3,000 worldwide, according to the United States Association of Consecrated Virgins. The little-known vocation, or calling, existed in the time of the ancient church before any orders of nuns had emerged. But consecrated virgins all but disappeared around the 12th century as women began joining religious orders and living in communities. The vocation emerged again at the time of Vatican II.
To have their commitments recognized by the archdiocese, Malashanko and the other women had to meet with spiritual directors, study the scriptures and pray regularly. Overall the process took several years and included an application with reference letters and personal essays.
Being a consecrated virgin, and not a nun, means Malashanko lives independently, has a full-time job, and organizes her time as she sees fit. That includes attending daily Masses and praying up to several hours a day, in both spontaneous and structured moments. Nuns, by contrast, mostly live in communities of sisters where their time is highly routinized.
Also unlike nuns, who may take the vow of celibacy after previously experiencing sexual relations, members of Malashanko's vocation have to be lifelong virgins.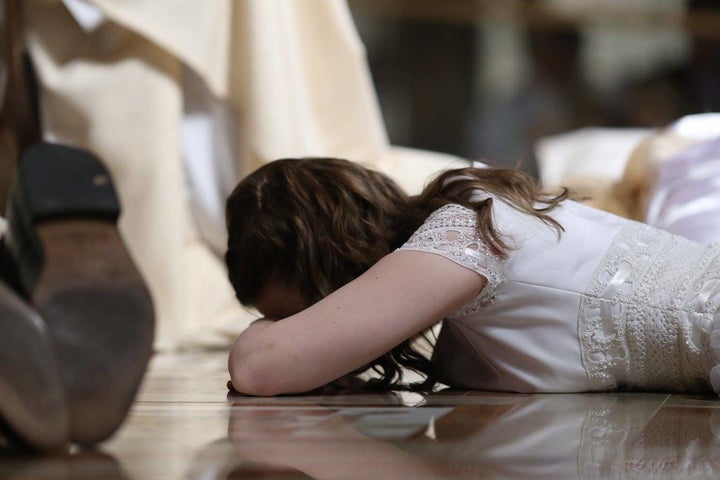 HuffPost interviewed Malashanko about her choice to become a consecrated virgin and what that life has in store for her:
HuffPost: What was your religious upbringing like?
Malashanko: I was raised Catholic, and as a child I always prayed for everyone. I used to pray for all the characters of "Mr. Rogers" and "Sesame Street." I started going to daily Mass when I was in college. A lot of girls like me might have chosen to become a nun. I was open to being a nun or open to marriage, I just thought I'd go where God took me.
"Whatever guy I was with felt like an intrusion, a third wheel.""
When did you realize you wanted to become a consecrated virgin?
I dated throughout my teens and in college. Eventually I began noticing and feeling confused about the fact that I'd started to feel really agitated. Whatever guy I was with felt like an intrusion, a third wheel. I didn't know why I was having that sense. I just knew I didn't want to grow close to a guy. I had that feeling for about a year, and that's when I found out about this vocation. I thought, "Oh, that made sense."
As you noted, another woman in your shoes might have opted to become a nun. Why did you choose to become a consecrated virgin instead?
Being a consecrated virgin is about being fully in the world, which means I follow the Lord where he's leading me. For a religious sister, where he leads her is structure and community. There's this kind of separation from the world because she lives in a community. Her day is protected and structured. There's time for prayer, time for study. She also gives up certain freedoms. With my vocation, my freedom is wide open. As long as I'm structuring my time in a way that makes sense, my spiritual director is fine with that. I really thrive on that flexibility.
[Story continues below video.]
What was the ceremony like?
It was beautiful. It was really moving how many people came and how solemn it was. It was a serenely happy day for me. We all wore white, and we each received three things from the archbishop: a wedding band, a bridal veil, and a copy of the "Liturgy of the Hours."
Looking ahead in my life I could see I was walking into this great next phase. Other than my funeral this is the biggest event of my life, my mystical marriage to Christ.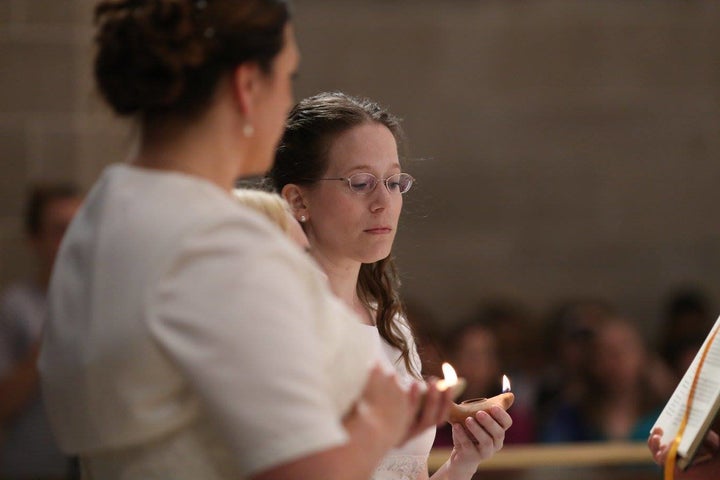 What does it mean to you to be married to Christ?
I think of Christ as my spouse, but that's theological language. I wouldn't say Christ is my husband. That mimics human terms too much. When I do my taxes I'm still single. I don't make dinner for Christ. But remember, in the Catholic Church every priest is espoused to the church. In our theology, spouse is a much richer term. To be mystically espoused to Christ is to be a sign of the world to come where we'll all be united to God. We're like living icons.
What do you imagine will be some of the challenges of your path?
The only twinge I have sometimes is thinking who's going to take care of me when I'm old? I know having children is no guarantee, but that's one practical thing that crosses my mind. From the time I was a little girl I was very maternal. Part of me always assumed I'd have kids. But when I realized this was my vocation I knew I could have a full and happy life without children.
"I don't think we should repress or invalidate the sexual or reject it. We just channel it into something else.""
Do you ever worry about being able to maintain virginity?
The older I get, the more life feels very full and very busy. So I don't find myself pining over a potential man or feeling that lack. It doesn't even really cross my mind. But any woman who's a good candidate will have looked at that possibility, and she will have lived for years like this already. If you can't be content and not feel like anything is lacking then it's not for you. It's okay for a woman to be consecrated and to say at times, "I wish I had an actual husband." But she can work through that with a spiritual director. It's important to be mature and realistic. We're not robots. I'm not for stuffing stuff down. I don't think we should repress or invalidate the sexual or reject it. We just channel it into something else.
This interview has been edited for length and clarity.
Before You Go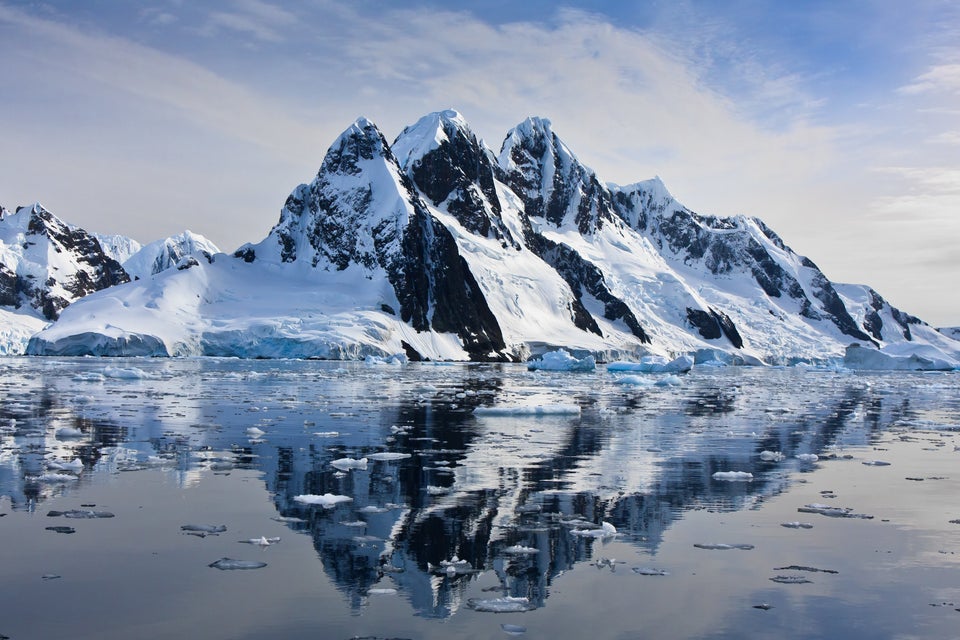 Our Readers Define God In One Word
Popular in the Community