Michael Helfand, an associate professor at Pepperdine University School of Law, told HuffPost Live's Caroline Modarressy-Tehrani on Monday the threat of sharia law is negligible. In fact, the steps taken to ban sharia are more worrisome, he said.
"The real worry is actually when we take this nonexistent threat seriously [and] start incorporating [it] into the legislation of various states," he said. "We actually start potentially harming or actually undermining or making people more vulnerable."
Helfand pointed to Soleimani v. Soleimani, a 2012 case in which a Muslim woman had signed a mahr agreement with her husband entitling her to receive $677,000 in the event of a death or divorce. The jury chose not to consider the contract due to a Kansas law which forbids the application of foreign law in court, effectively prohibiting sharia law.
While normally that would be the type of contract you would enforce in the United States, the court took a dim view to it largely because of its Islamic origin and, as a result, didn't enforce the contract leaving a woman who had been relying on this agreement in the event the marriage dissolved to support herself.
According to Islamic law specialist Abed Awad, bans on sharia law are actually unconstitutional. Sharia law, like any foreign law or other religious law, is to be used as "parol evidence" or "extrinsic evidence" and provide cultural context for a ruling.
"This has been the law of the land for the past 100 years. So these attacks that sharia has to be outlawed and that sharia cannot be part of the legal system, actually (violate) American law," he said.
Thus, American law has the legal tools to consider sharia as long as it does not violate the U.S. constitution, Awad added.
Awad said that the impetus to forbid sharia is "nothing but political."
"It is undermining the Muslim community around the country," he said. "[These bans are] trying to make Muslims and sharia the subject of debate and that we, as Muslims in this country, are suspect, that we will never be able to be American, unless we renounce our faith."
Watch the full HuffPost Live conversation about sharia law here.
Sign up here for Live Today, HuffPost Live's new morning email that will let you know the newsmakers, celebrities and politicians joining us that day and give you the best clips from the day before!
Support HuffPost
The Stakes Have Never Been Higher
Related
Before You Go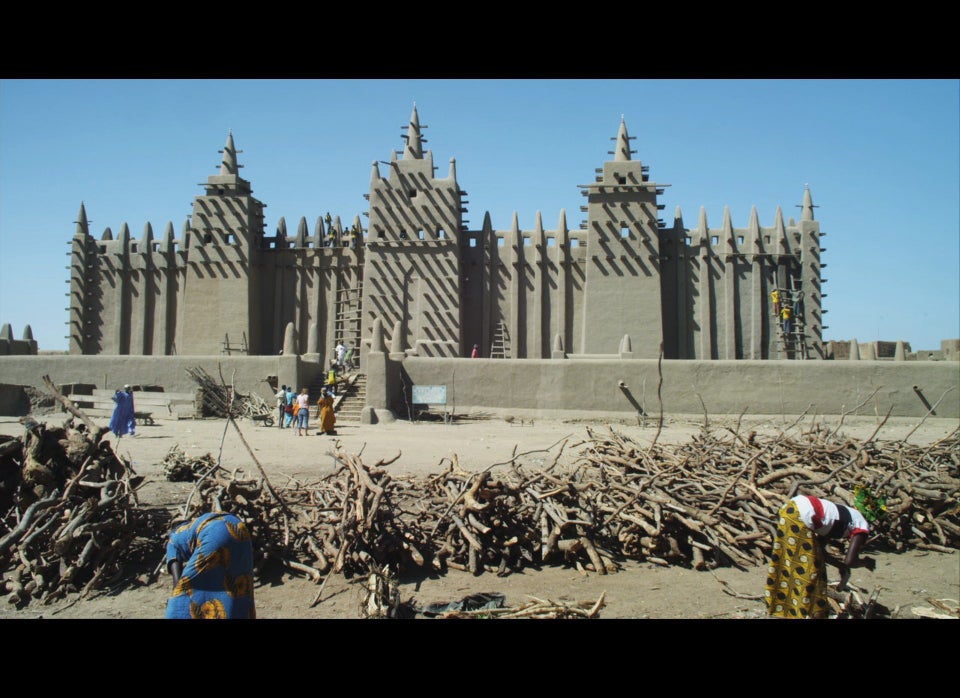 Islamic Architecture: Mirror on the Invisible World
Popular in the Community