BERLIN, N.Y. ― You can't keep Tony Gale out of the woods.
Six years ago, he was sitting on the hood of a skidder ― a heavy-duty tractor loggers use to move felled trees ― when a coworker started the machine. Before Gale could move, the blade rose and crushed every bone in both his feet and ankles. The pain was blinding. Doctors told him he'd never work in the woods again. But sure enough, the lumberman was back on the job two years later, chainsawing towering pines and oaks in the forests of upstate New York, where he's lived his whole life.
Gale usually works solo now, but he's still unstoppable. Four months ago, his grapple skidder, a beast of a truck built to pick up logs in big pincers, was incinerated in a fire started by an electrical spark; he suspects mice were the culprits, gnawing through the wires. The skimpy insurance check didn't replace the machine outright, but the woods were calling, and Gale needed to work. So he bought a smaller cable skidder. He recently arrived at a work site to find baby pacifiers fixed to the machine's grill, a jab from one his woodcutter buddies working nearby.
Gale has tried to work as a welder. He's a good carpenter, too. But he can't quit logging.
"Us guys, we bust our butts. It's dangerous work doing what we do," Gale, 47, told HuffPost, leaning against the bed of his silver Toyota Tacoma pickup on a muggy July morning. "But I love it out here. There's nothing like it."
But the terrain for logging is fast disappearing, and with it the jobs. The number of loggers has shrunk dramatically over the past 20 years, making Gale one of fewer than a dozen working in the area of the Rensselaer Plateau now, he said. The milling companies that once owned huge swaths of forest across the Northeast are gone, leaving the wooded tracts largely in the hands of investor groups and private-equity funds. The local economy embraced tourism, and well-heeled visitors from the city ― attracted to the bucolic charm ― wanted what Gale called "their own little slice of heaven." Eager to turn a profit, the investors have been divvying up the land and selling it to developers building massive summer homes in the middle of what was once dense forest.
The transformation may seem invisible from the farm-lined state roads that slither out from Albany. But you can see it from above. Clearings pockmark the lush, green canopy, making way for McMansions. On a helicopter flight last month, HuffPost counted nearly a dozen new houses under construction.
"Now, you go by what used to be a beautiful piece of property and there are houses all over the place," Gale said.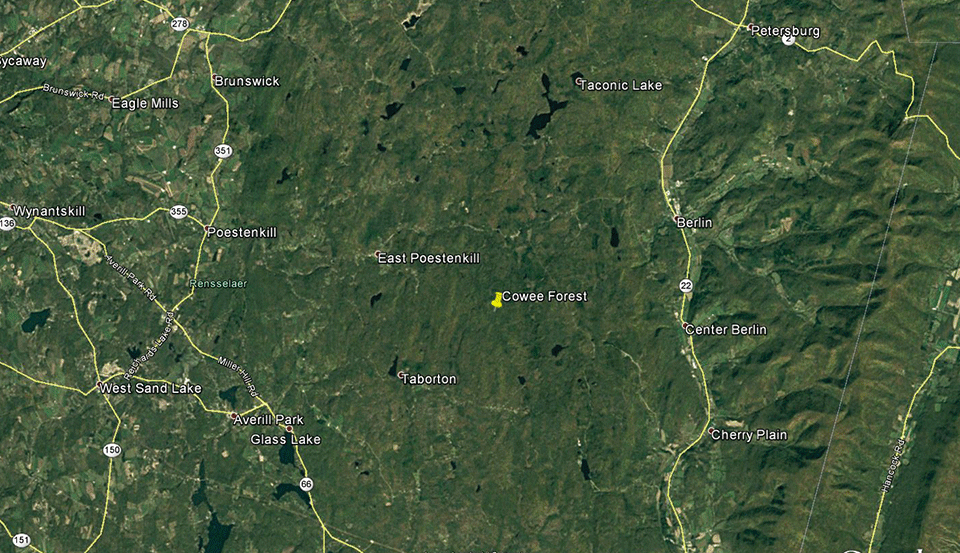 One nonprofit is trying to halt the process by preserving forests that form the backbone of rural economies and play a critical role in combatting climate change. On Tuesday, the Conservation Fund, a national environmental and economic development advocate based in northern Virginia, closed a roughly $25 million deal to buy 23,053 acres of forest straddling the borders of New York, Massachusetts and Vermont.
The Conservation Fund has preserved nearly 500,000 acres of privately owned forested land over the last 20 years, through a process known as conservation easement. The fund agrees to buy the land from investors, then adds restrictions to the deeds excluding development. The new terms allow activities like recreation and sustainable logging, where foresters select specific trees to fell and lumbermen like Gale carefully cut them and drag them out. The Conservation Fund then sells the land to new owners, who agree to maintain the easement's terms of use, and uses proceeds of the sales to create easements in other parts of the country.
The Conservation Fund's latest acquisition, known as the Cowee forest, once produced most of the the small forked stakes used to hold notecards in flower arrangements for the world. For nearly a century, the Cowee family bought up tracts of the forest, which supplied a steady stock of lumber for their mill in Berlin, New York, a tiny town known now as a bedroom community for Albany. Facing competition from cheap, plastic alternatives, the mill began a painful contraction, pink-slipping one-third of its employees in 2001. At the time, the mill's general manager described the tumult: "We're a neighborhood hardware store, and China is the Home Depot of the world."
Eventually, the cost of operating the mill became too high. The family sold the land to a North Carolina-based timber investment fund called Forestland Group in 2009. Forestland Group began talks to sell the land to the Conservation Fund last year.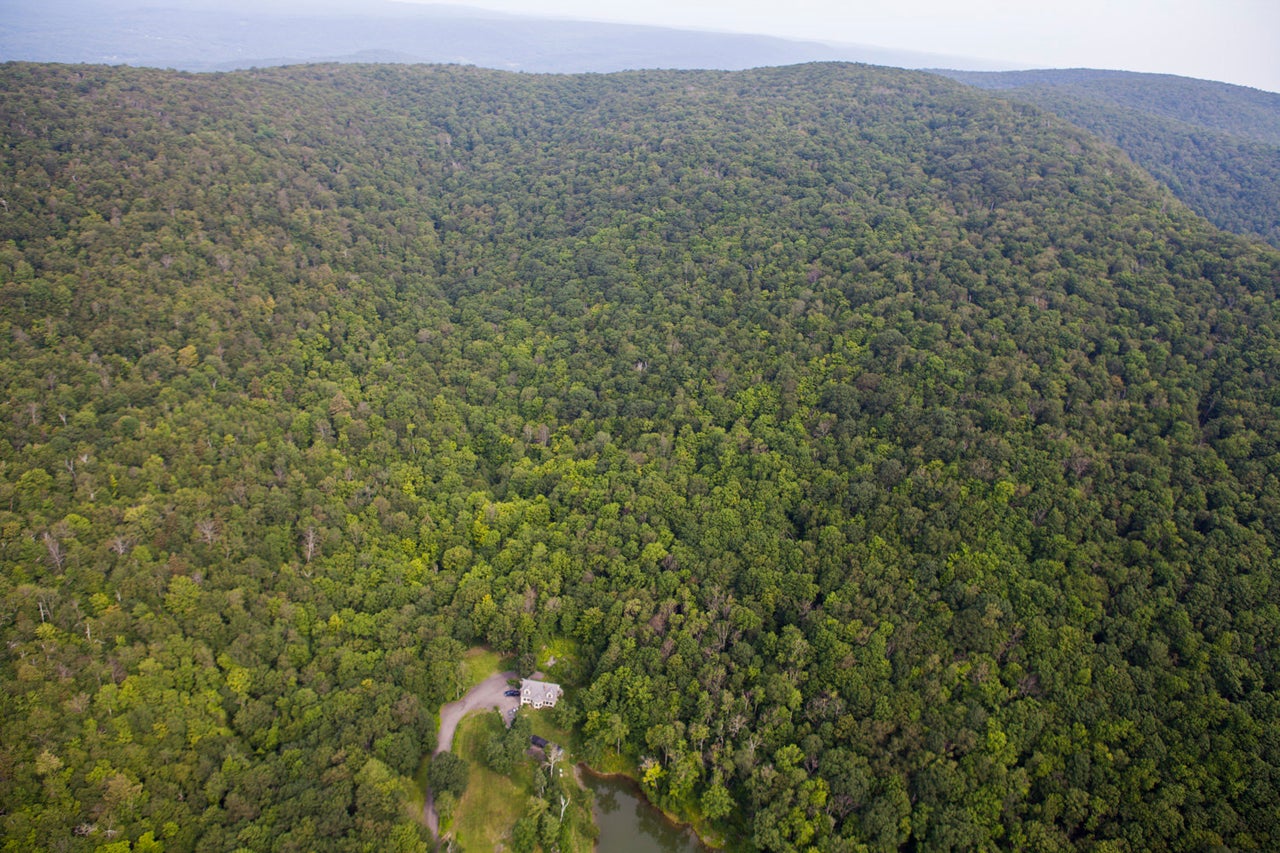 The loss of mill jobs took a toll on the local economy. It hurt the culture, too. The newcomers who purchased huge swaths of land bristled at hunters like Gale asking for permission to track deer on their property. And as developers clear whole mountainsides and build roads through them, there's less work for loggers.
"When properties get fragmented, they lose the economic integrity as timberland," Larry Selzer, chief executive of the Conservation Fund, told HuffPost. "Once they lose the economic value, then it's an inevitable march toward conversion and development."
It's a formula familiar to working-class folks in cities like New York, San Francisco and Los Angeles. Industry moves out. Posh, monied professionals, taken with the allure of post-industrial areas, swoop in and buy up real estate. They start building new luxury homes. And before long, there goes the neighborhood.
But cities naturally expand over time and zoning policies can, in theory, be changed to accommodate housing that is more affordable. In rural, wooded areas, the gentrification process can be economically devastating. That's why privately owned forests like the ones the Conservation Fund buys welcome sustainable forestry, which helps clear out dead wood and make the forests less dense. Forestry-related industries currently provide 2.7 million American jobs and contribute $112 billion to the U.S. economy each year, according to the Land Trust Alliance, a conservation group.
Those jobs are an economic engine for rural areas that industry has abandoned. Conservation easements help not only to preserve the land, but to put it in the hands of the people who depend on it.
Historically, a working forest in a place like West Virginia might have been owned by a wealthy mill operator in Pittsburgh, Philadelphia or New York. But with a conservation easement in place, the land becomes more affordable for local buyers. Those people can then set up forestry operations, ski lodges or hiking trails.
"This is actually restoring some of the future economic upside back to rural communities," Selzer said. "That is critical for the future of this country. We have to figure out how to help rural economies not just survive, but thrive."
The Conservation Fund's latest push comes at a pivotal moment. Since the late 1990s, the shift to a knowledge economy has concentrated wealth and prosperity in cities. Rural communities, by contrast, have endured shrinking populations and higher rates of teen pregnancy, divorce, addiction and disease, according to a Wall Street Journal report from May that declared rural America "the new inner city."
"What we're doing is preserving the rural character, meaning lands stay as forested lands, preserving the forest-based economy of logging, trucking, value-added manufacturing, like flooring, furniture and molding," Selzer said.
This approach to conservation is market-based. The price of timberland actually climbed during the Great Recession as investors looked for safe, hard-valued assets, and has hummed along since, according to sales data from F&W, a forest management consulting firm. Demand for solid-wood products, usually determined by the health of the construction sector, remains high as new-home sales bounce back. Commodity prices for wood pulp surged during the years after the financial crisis and stabilized, remaining basically flat for the last three years.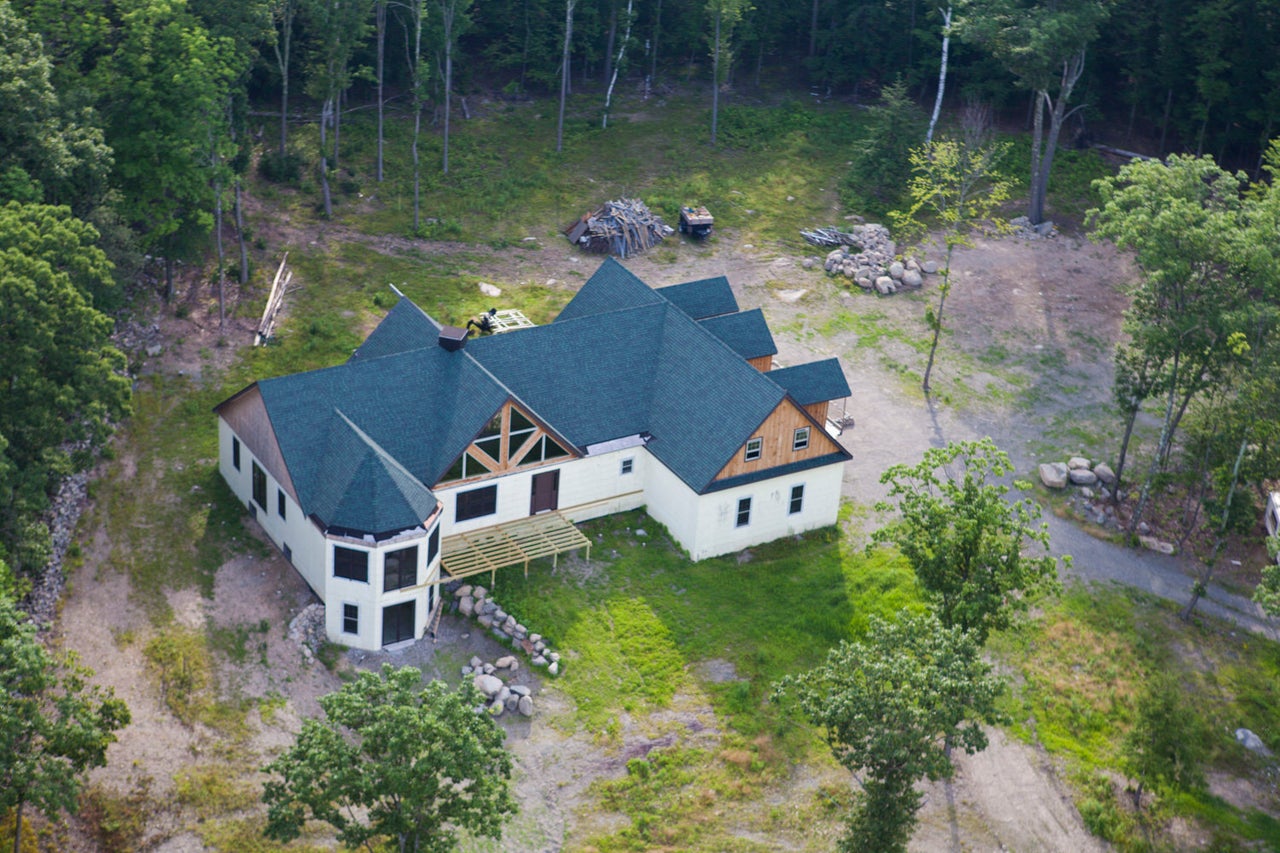 "Demand for forest products is not going down," Selzer said. "We're confident that the market will be there."
Leaving forests mostly intact for sustainable logging also has environmental benefits. Forests act as a filter for planet-warming emissions from burning fossil fuels and industrial farming, sucking up and storing carbon. When they're cut down, that carbon is released into the atmosphere, contributing to climate change. In the U.S. alone, 4,000 acres of forest are lost to development every day.
Some of the forest tracts the Conservation Fund has purchased abut state or national forests and parks. Protecting that land helps stave off encroaching homes that often get destroyed in wildfires that are becoming increasingly intense as the planet warms and droughts persist, particularly out West. Working forests, moreover, help to keep wildfires from spreading because they are managed, Selzer said. Environmental groups typically protest forestry on public lands, leaving in place timber that becomes easy tinder for a conflagration.
Of the nearly 50 million acres of privately held forest land remaining in the U.S., Selzer said roughly 10 percent is of "high conservation value," meaning it provides habitats to endangered species or offers special geological features. The Conservation Fund is focused on preserving those 5 million acres.
The land is typically identified by state environmental and forestry agencies. In Cowee's case, New York state forestry officials picked the area for the unique geology of the Rensselaer Plateau. The tableland, part of the Taconic Mountains, was formed from ocean trenches and volcanic islands during a continental shift 440 million years ago, and its deep layers of greywacke, a resistant redstone, are rich with nutrients, according to the Rensselaer Plateau Alliance.
In this case, the stars aligned ― the money was in place and the owner was ready to sell the land at the right time.
Funding remains a major obstacle to scaling the Conservation Fund's model. The nonprofit now operates a $200 million Working Forest Fund, used to buy the properties outright at auction prices. The money comes from private philanthropists ― for the Cowee deal, the Pittsburgh-based Richard King Mellon Foundation ― and state and federal grants. The fund boasts that, unlike other conservationists, it is able to "move at the speed of business," meaning it's an attractive buyer for landowners who may not have the interest or luxury of selling to a customer with charitable ambitions.
To reach the goal of converting 5 million acres, Selzer said he wants to increase the fund's capital to $1 billion.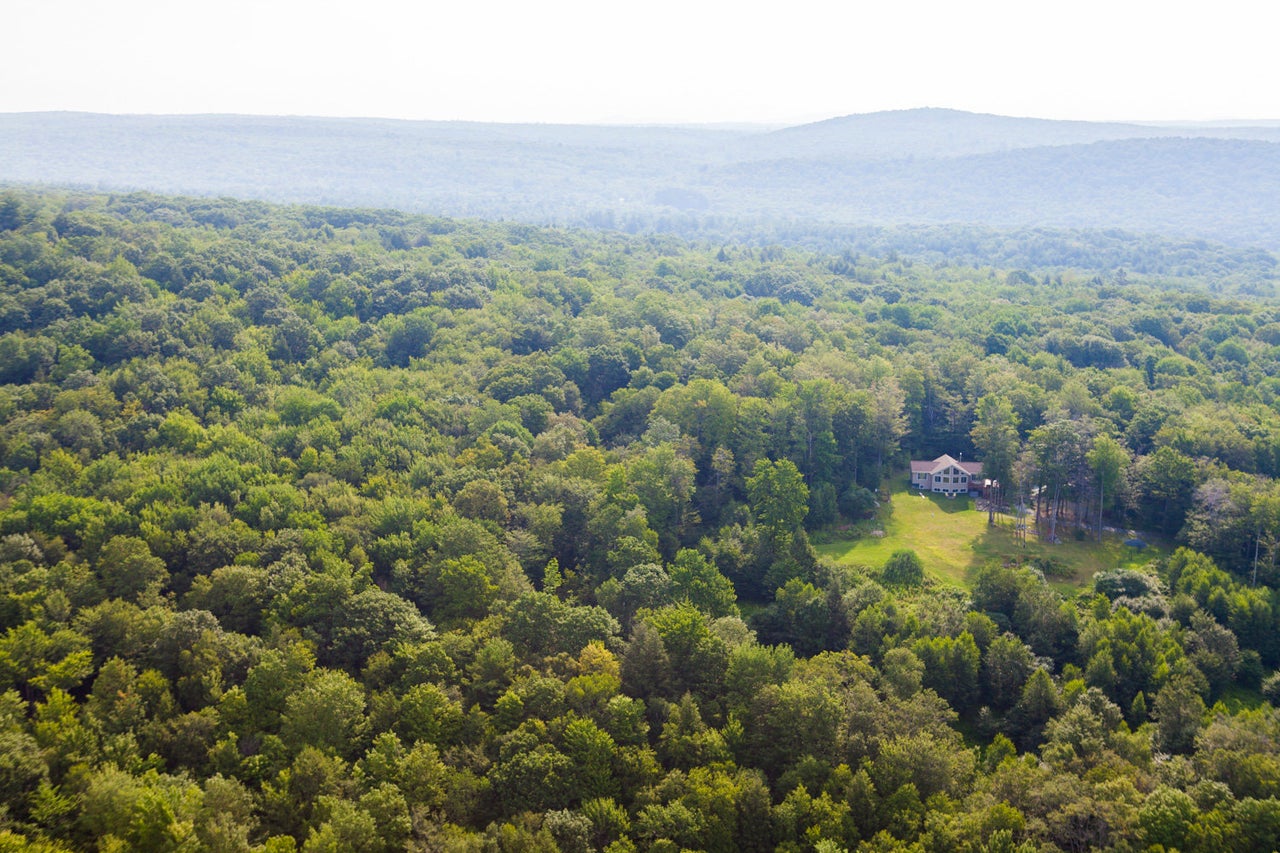 One easy way to make more money available would be to increase federal budget for conserving working woodlands. The U.S. Department of Agriculture's Forest Legacy Program provides funding to groups like the Conservation Fund, but it's limited. The agency received $100 million in funding last year.
"We're facing a huge challenge there as public dollars for conservation recede, and have been receding for a number of years," Erin Heskett, director of national and regional services at the Land Trust Alliance, told HuffPost. "With this new administration, the level of funding for protecting our working forests, our farmland, our wildlife habitats, our drinking water sources and providing spaces for people to recreate ― parks, and trails ― is in question."
The budget put forth by the White House this year proposed eliminating funding for the program altogether. But Selzer said the funding should be increased at least fivefold to help finance the number of projects that organizations like his could take on to help rural voters who propelled President Donald Trump's victory.
Selzer said the Conservation Fund is currently looking at forests in Minnesota, Pennsylvania and Washington state for easements.
"About $1 billion of timberland changes hands every year," he said. "We're tracking all of that."
It's a race against time. But where it works, it can make a tremendous difference. Gale said he's one of just six or so independent loggers left in a 40-mile radius of the Rensselaer Plateau. And in 30 years, he's banking on these woods still being here ― that the area won't become just another sprawling suburb of Albany.
"I want it to be the same way, no houses," he said. "I'm hoping there's going to be big tracts of land like that so they can keep hunting, and their kids can hunt, too. We're losing all our hunting grounds to city people."
Popular in the Community