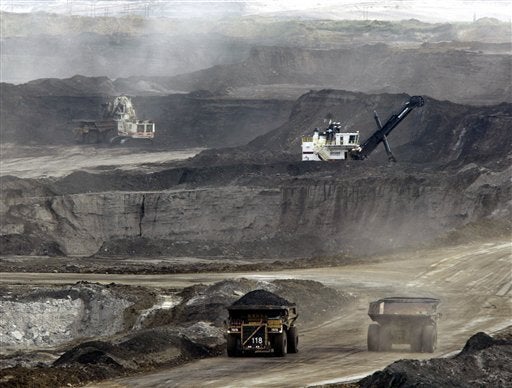 Conservation International (CI) has actively and transparently engaged with corporations for more than 20 years for the purpose of improving environmental practices and preserving the benefits we all receive from nature, like fresh air and clean water. Because the environmental issues facing humanity are massive and complex, we believe that the most effective way to find solutions is to work with other organizations, including corporations, governments and other NGOs. It is simply not sufficient to throw stones from the sidelines; we must work together to address the needs of a rapidly growing global population that is dependent on a fragile and already overstressed environment.
CI's corporate engagement practices have been attacked recently in a so-called "sting." The original article explicitly states that, "There is no suggestion of illegality or wrongdoing on behalf of CI." However, the headlines that accompany the original and follow-on articles are sensationalist and misleading. Moreover, the accusations leveled in the articles are baseless and dishonest. At CI, we take our mission to protect the environment very seriously.
Here are the facts:
A CI employee in London was contacted by two individuals posing as representatives of a defense corporation. The individuals set up an elaborate hoax, including fake identities, a phony corporate website and a made-up inquiry about the corporation's interest in working with CI on conservation projects. They recorded the initial phone conversation and a subsequent lunch meeting.
They then edited these recordings to remove key elements, while using other parts out of context to paint a highly inaccurate, biased and incomplete picture of CI's work with the private sector. Specifically, they omitted discussion of CI's due diligence process and the need to focus on real, technical work that benefits nature and human well-being as the core of any corporate partnership.
The central issue in these articles is whether conservation organizations should engage corporations. We believe that often the biggest improvements to environmental conservation and human well-being can come from effecting change amongst those who have the biggest impact.
Part of that belief in engagement and partnership drives us to have conversations. We absolutely must work together to find new ideas and solutions to the daunting challenges before us. Therefore, we will always come to the table to have conversations -- with communities, with governments, with scientists and with businesses that express an interest in doing their part to help us tackle these challenges. Failure to do so would be irresponsible. What was recorded on the tape and emails was simply an initial conversation with a corporation that approached us. But initial conversations are only a first step in a long process of due diligence about an organization's commitment to environmental leadership.
We challenge and collaborate with companies to improve their business practices and invest in conservation initiatives. Our commitment is to engage with corporations to minimize environmental impact and encourage them to proactively participate in programs to preserve healthy ecosystems and biodiversity; this is in their enlightened self-interest. This is why we created the Center for Environmental Leadership in Business in 2001.
CI's position has always been that corporate financial support -- communicated transparently, directed toward vital conservation programs, and linked to our expectation that our partners will pursue best environmental business practices -- does not compromise our integrity, independence or effectiveness. To this end, we seriously consider the risks and responsibilities of such partnerships, and conduct rigorous due diligence to ensure that the corporations are committed to significant, substantive improvement before we enter into any such partnerships, and to ensure that they maintain their commitment to environmental stewardship.
Our engagement with corporations is a pragmatic effort to create positive change by improving business practices, helping them lessen their environmental impact, and incorporating environmental protection and improvements to human well-being into corporate decision-making. It is not a blessing or stamp of approval.
Ultimately, the answer to the challenges we all face lies in partnership. Together we have created the strains on our planet's ecosystems, and together we are confronting the impacts of these changes. Only together, in partnership, will we harness the innovation, energy, investment and commitment needed to turn the tide, and safeguard nature's essential services for the long term benefit of all people. The knowledge that human well-being, healthy, sustainable economies, and sound business practices are intrinsically linked is what drives CI's corporate engagement strategy.
Related
Popular in the Community