Long-time conservative activist Phyllis Schlafly has died at the age of 92, according to The Eagle Forum, a pro-family conservative organization that she co-founded in 1972.
Eunie Smith, who served as the organization's first vice president, said in a statement, that "America has lost a great stateswoman, and we at Eagle Forum and among the conservative movement have lost a beloved friend and mentor, who taught and inspired so many to fight the good fight in defense of American values."
Schlafly was born in 1924 and raised in St. Louis, and attended Washington University in St. Louis before getting a Master's degree in government from Radcliffe and a J.D. from Washington University Law School. In 1949, she married John Schlafly, Jr., an attorney from a wealthy St. Louis family.
She launched two unsuccessful bids for Congress shortly after getting married. But she first became a conservative celebrity in 1964 with her book "A Choice Not an Echo," which sold three million copies and helped propel Barry Goldwater to the Republican nomination.
Schlafly was a vocal opponent of the women's liberation movement that took hold in the United States in the 1970s, and was a key player in the defeat of the dearly-held feminist dream of an Equal Rights Amendment (ERA). The Eagle Forum was originally known as STOP ERA, though the effort to defeat the amendment would become synonymous with Schlafly's name.
Schlafly argued that an ERA would harm American housewives, warning that it would make it more difficult for mothers to obtain custody in divorce cases and that it would do away with alimony and child support requirements. She also argued that it would lead to same-sex marriage and government funding for abortions, both of which she fiercely opposed, despite having a gay son.
Most powerfully, she argued that an Equal Rights Amendment would lead to the conscription of women into the armed forces. It was largely due to Schlafly's lobbying that the amendment fell three states short of ratification, and died. Schlafly threw a party to celebrate its demise.
Despite her opposition to women's liberation and her activism to preserve traditional gender roles, Schlafly was hardly the embodiment of the suburban housewife ideal she reified. She worked outside the home for most of her adult life; during World War 2, she worked the night shift in an ordnance plant, and then went on to have a long public life as a grassroots activist. In addition to her 1952 Congressional run, she ran unsuccessfully for the presidency of the National Federation of Republican Women. She hosted a weekly talk show and regularly contributed media commentary to several television networks. Yet, she once told a reporter that when filling out applications, she always listed her occupation as "mother."
She faced a range of opposition from the likes of feminist Betty Friedan (who said she'd like to burn Schlafly at the stake) to a demonstrator that threw a pie in her face (apple, "in the tradition of motherhood.")
"[That's] not what we want at all," she told the outlet. "Women don't need anything special ... We've got very generous family leave right now. I do think the support of the children is the responsibility of the husband, not the employer."
Schlafly, a vocal Trump supporter throughout the primaries, also said she didn't believe a female president would be better for America than a man.
"Our greatest presidents have all been men," she said, "and they've been very good for our country."
In a statement, the Trump campaign praised Schlafly for "fearlessly battl[ing] globalism and the 'kingmakers' on behalf of America's workers and families, and called her "a patriot, a champion for women, and a symbol of strength. She fought every day right to the end for America First."
Schlafly was the author of 27 books and thousands of articles, according to the Eagle Forum. Her latest, titled "The Conservative Case for Trump" and co-written with Ed Martin and Brett Decker, is due to be released on Tuesday.
She will be best remembered, however, as the leader of the fight against the Equal Rights Amendment, which she said she waged on the grounds that women needed no additional protection beyond that provided by existing laws.
"I simply didn't believe we needed a constitutional amendment to protect women's rights," she told The New York Times in 2006. "I knew of only one law that was discriminatory toward women, a law in North Dakota stipulating that a wife had to have her husband's permission to make wine." The following year, during a talk at Bates College, she told graduates that, "by getting married, the woman has consented to sex, and I don't think you can call it rape."
CORRECTION: A previous version of this article mischaracterized Schlafly's speech at Bates College as a commencement address. She gave the speech at the invitation of a campus Republican group.
Before You Go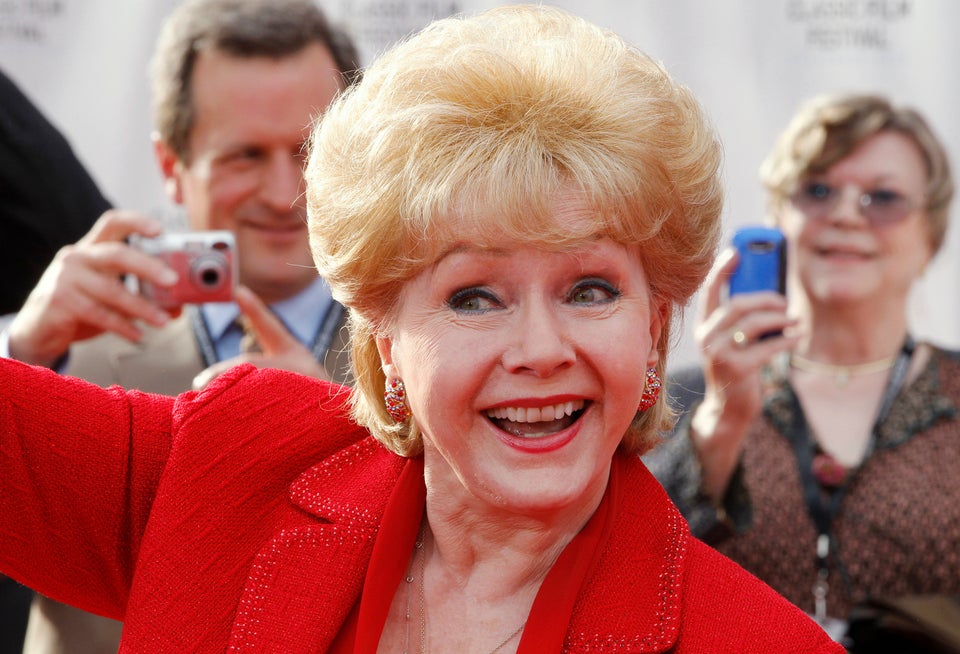 Notable People We've Lost In 2016
Popular in the Community