The Conservative Campaign Committee made a big mistake in an email to supporters while asking for donations to help support efforts backing Ken Cuccinelli in the race for Virginia governor.
While "asking 125 or more supporters to contribute $100 today" to help pay for TV and radio ads, the conservative group attacked former Secretary of State Hillary Clinton for helping "propel the Democrat's [Terry] McAuliffe to the Senate."
But McAuliffe isn't running for Senate -- he's running against Cuccinelli for governor.
The group made the mistake twice in the opening of their email to supporters, as seen in the screenshot below: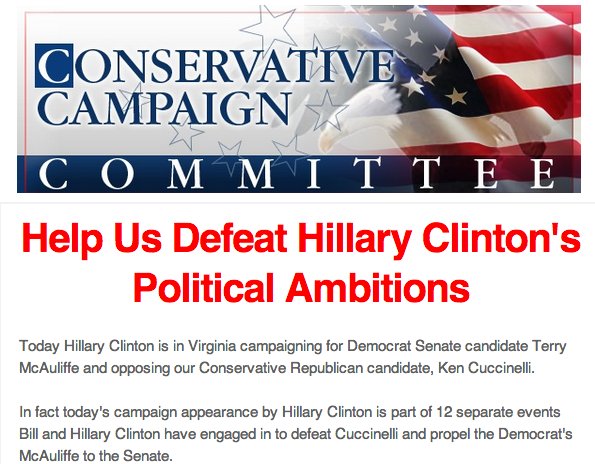 See the whole email here.
Before You Go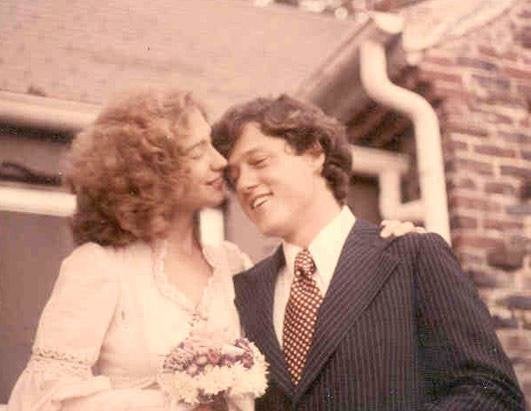 Hillary And Bill Through The Years
Popular in the Community