When the Texas State Board of Education voted two years ago to create instructional materials for Mexican-American studies, educators and activists walked away cheering. They had asked the SBOE to create a full Mexican-American studies class, citing research showing that it would help boost performance in the state's majority-Hispanic public schools.
The Republican-dominated board declined, but at least a board-sanctioned textbook would help schools individually join a national wave of schools teaching the classes independently -- a movement spurred by Arizona Republicans' banning of a controversial but effective Mexican-American studies curriculum in 2010.
But when the Texas Education Agency released its samples of proposed materials last week, they included a Mexican-American studies textbook littered with factual inaccuracies and gross errors of interpretation, many scholars in the field say. The book was authored by writers unknown in the field of Mexican-American studies and produced by a company apparently owned by Cynthia Dunbar, a rightwing former member of the SBOE.
An expensive way to teach Mexican-American studies
The textbook would cost districts that choose to use it $69.95 each, according to documents filed with the Texas Education Agency. An ebook version would cost $10 less. By contrast, educators with experience in the field have put together teaching materials that schools can use free of charge, though such curricula haven't been compiled into a textbook.
The textbook sample posted to the Texas Education Agency's website cites Momentum Instruction, LLC, as its publisher. The company's website says it specializes in creating custom multicultural educational materials.
"These vibrant heritages deserve to be studied, understood, and appreciated," the website says. "All of our instructional materials utilize primary source documents to comprehensively and effectively retell these colorful periods of history."
Scholars of Mexican-American studies aren't impressed with this example.
The authors refer to the civilizations of pre-Conquest Mexico as "Indian tribes." They describe the Chicano movement, a civil rights-era Mexican-American social movement, as an attempt to undermine Western civilization and "destroy this society."
Nolan Cabrera, an education professor at the University of Arizona, documented the effects of the banned Mexican-American studies program in Tucson, showing that the classes fostered critical thinking, and led to improved performance on standardized tests and a higher rate of graduation in the majority-Hispanic district. After reviewing the sample textbook submitted to Texas, he concluded it would have the opposite effect.
The book reads like a "trivia contest" of Mexican-American historical dates and suffers from "questionable accuracy," he said. He described the authors' interpretation of the Spanish conquest of the Americas as an "overtly racist attempt to whitewash" its brutality and said the authors parroted debunked criticisms of immigrants as a drag on society.
"This is a terrible example of revisionist, ideological whitewashing of history," Nolan wrote in an email to HuffPost. "It has nothing to do with Mexican American heritage in a meaningful sense. It creates a false image of U.S. history which, ironically, only serves to exacerbate the problems of educational inequity and inter-ethnic tension."
The text also contains bizarre editorializing. "Pressure exists that those of Mexican origin are not 'Mexican enough' or do not have enough sympathy and respect for their roots if they venture beyond the Spanish-speaking world," the text reads toward the conclusion. "This belief, along with the idea that Latin culture must be held up as superior and separate from American culture, holds many back today."
Even the cover of the book -- featuring a bare-chested indigenous man sporting an enormous headdress -- raised eyebrows. It is unusual for Mexican-Americans to dress like that. The image, like most others in the book, was obtained through an Internet search and published using a "Creative Commons" license.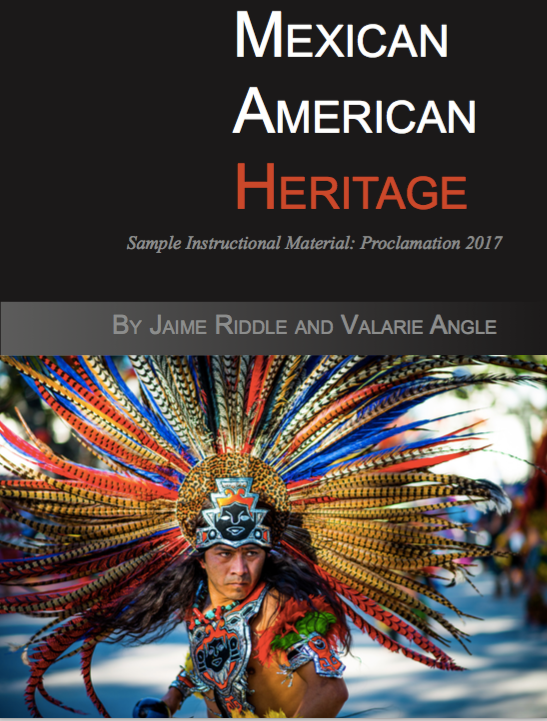 "It's a racist textbook," said Tony Diaz, one of the educators who pressed the state board to create a Mexican-American studies course last year. "I'm not sure what's more insulting -- the way they talk about Mexican-Americans, the history they omit, or the way they talk about Chicanos."
Why No One's Ever Heard Of This Company
If the book falls short of the scholars' standards, it's likely because it was produced by an infant company run by a conservative ideologue with no background in multicultural education.
Phone calls to the number listed on the publisher's website, a Google Voice line, went unanswered. No one returned a voice mail or email seeking comment.
No company by the name of "Momentum Instruction" has been registered at the Virginia address provided on the website, according to the Virginia Corporate Commission and state Department of Taxation.
Two educational companies, however, are registered to the address on Momentum Instruction's website. One is Global Education Ventures, LLC, which was founded on Feb. 8. That company is registered to a second company called Educational Ventures, LLC, which was founded in November of last year.
The address for all three companies appears to be the home residence of Cynthia Dunbar, former member of the Texas State Board of Education who now works as an administrator at Liberty University in Lynchburg, Virginia -- a religious college founded by the conservative televangelist Jerry Falwell, who died in 2007. Dunbar appears as the registered agent for Educational Ventures. She did not respond to several phone calls and emails requesting comment.
Momentum Instruction did not respond to HuffPost's attempts to contact the company, but two public LinkedIn profiles in the names of the lead authors, Jaime Riddle and Valarie Angle, take credit for writing the textbook. Riddle and Angle did not respond to attempts to reach them by phone or through Momentum Instruction.
Riddle's profile describes her as a "professional developer of conservative instructional content." She lists qualifications including: "Extensive book reviewer on Amazon.com, focusing on exposing subtle anti-Western themes in popular children's literature. Particular emphasis on socialist, anti-modern, and anti-American motifs; also revisionist history." The profile claiming to be Angle describes her as a "Subject Matter Expert," as well as a Wellness Expert who is "an overwhelmed woman's secret weapon."
It's not necessary for the state board to approve textbooks in order for classrooms to use them, so in theory any district that wanted to use the book commissioned by Dunbar's company -- regardless of how poorly researched and written -- could start doing so next year. It falls to the SBOE to determine whether the text meets state standards and, if so, to what degree. The text will be evaluated by experts, and the public will be allowed to comment on it before the state decides some time in November, a TEA spokeswoman said.
For Emilio Zamora, a professor of Mexican-American history at the University of Texas at Austin who has helped develop high school curricula before, the questionable quality of the text matters more than Dunbar's role in creating it.
"In instances where it can be verified, I'll applaud," Zamora told HuffPost. "In instances where it cannot be verified, then I will be critical. Our children deserve historical writing that can be verified by the current scholarly literature."
His initial impression was that the text has "serious flaws," but he said he would review it more closely with a group of Mexican-American studies scholars and would present those recommendations to the state board.
"I expect our report will be very critical," Zamora said.
Before You Go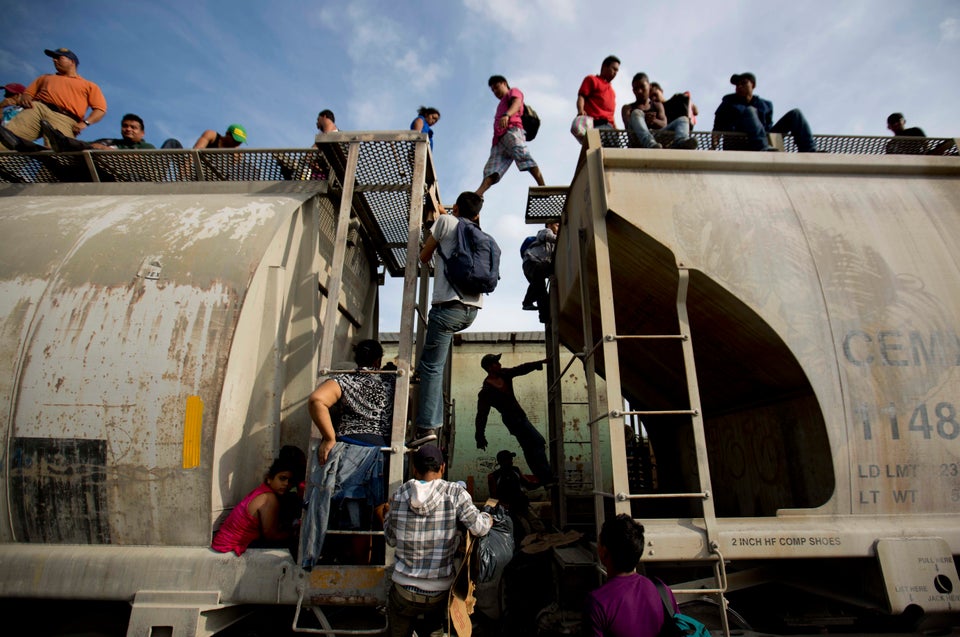 Why Latin Americans Really Come To The U.S.
Popular in the Community