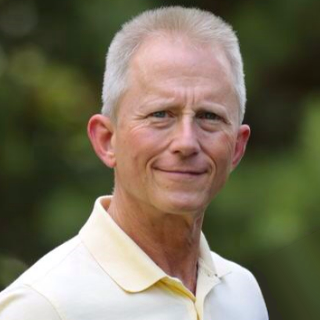 State Sen. Jeff Van Drew easily won the Democratic nomination for New Jersey's 2nd Congressional District on Tuesday, pleasing Democratic officials who backed him and disappointing progressive activists wary of his voting record.
Van Drew, who has represented the southernmost tip of New Jersey in the state Legislature for the past 16 years, is no ordinary moderate.
The 64-year-old dentist has taken positions on a range of social and economic issues that are far outside the Democratic mainstream. He has voted against basic gun control measures, legalizing same-sex marriage and increasing the state's minimum wage above the federal minimum of $7.25.
He has also backed legislation withdrawing New Jersey from the Regional Greenhouse Gas Initiative and a state constitutional amendment requiring parental notification for abortions.
But when veteran Republican Rep. Frank LoBiondo announced his plans to retire, national and state Democratic officials encouraged Van Drew to jump in, reasoning that he would have the least trouble of any Democrat with the district's Republican-leaning voters.
That was not a bad bet, according to Brigid Harrison, a New Jersey politics expert at Montclair State University.
"Van Drew's victory is indicative of the importance of political parties in New Jersey, and this is a clear win, not just for Sen. Van Drew, but for Democrats in the district because it makes it quite likely they will take this congressional seat from the Republicans," Harrison said.
But some of the district's Democrats might be less motivated to turn out for Van Drew in light of his conservative voting record and the state and national parties' decision to back him in lieu of more progressive contenders.
Alison Arne, a preschool teacher and co-chair of the Atlantic County chapter of the progressive group Action Together New Jersey, is one of them. Arne, who will vote third party or leave the top of the ballot blank, said she does not want to continue to "enable" what she considers the Democratic Party's unduly cautious, donor-centered political approach when it has repeatedly failed to yield results for struggling residents of her working-class district.
"My job at Action Together New Jersey is to bring in voters and support candidates and to go full force and make change. But I just don't know how I can look people in the eye and tell them to vote for him when I know I can't," she said.
Van Drew defeated three more progressive rivals: Tanzie Youngblood, a retired African-American teacher; Will Cunningham, an openly gay African-American attorney and former Obama administration official; and Nate Kleinman, a left-leaning farmer and nonprofit executive.
Van Drew prevailed with the help of southern New Jersey's Democratic political machine, run by state power broker George Norcross III.
He also vastly outraised his Democratic competitors with a haul that topped $631,000. Major contributors included the campaign of Rep. Steny Hoyer (D-Md.); Hoyer's AmeriPAC; the New Democrat PAC, which supports business-friendly Democrats; and the Blue Dog PAC, which backs centrist Democrats.
Van Drew will now face Republican Seth Grossman, an attorney and veteran conservative activist who defeated two better-funded rivals on Tuesday.
In a district that Trump won by less than 5 percentage points, Grossman might well be too hardline to win. Well before Grossman's upset, Rep. Steve Stivers (R-Ohio,), the chairman of the National Republican Congressional Committee, let slip that the district was something of a "recruiting hole" for the GOP.
Grossman last won an election in 1988 ― for Atlantic County freeholder. He also had a meager $10,810 in cash on hand at the end of his campaign.
"There have been a lot of people who have gotten engaged this year, and what they wanted is not what Van Drew has offered."
But Arne does not see that as a given. Grossman's unexpected primary win is more evidence to her that Democratic leaders have misread the political tea leaves. Democratic and Republican voters both want political outsiders, she maintained.
"I feel like it's 2016 again, when they weren't listening," said Arne, who backed Sen. Bernie Sanders in the 2016 presidential primary and Hillary Clinton in the general election. "There have been a lot of people who have gotten engaged this year, and what they wanted is not what Van Drew has offered."
Arne, who supported Youngblood, was disappointed both with Van Drew's conservative record and with his disregard for the district's energized progressive activists. His campaign did not respond to an invitation to a February candidate forum co-hosted by ATNJ and South Jersey Women for Progressive Change, she said.
As it turns out, Van Drew had reason to be wary of settings where constituents could openly confront him. After a candidate debate in February, Emily McGrath, 17, confronted Van Drew about getting a 100 percent rating from the National Rifle Association and receiving a $1,000 donation from the group in 2008. Van Drew had denied the latter a day earlier when speaking to McGrath's high school class.
"Senator, you lied," McGrath said to him in an exchange caught on camera.
It is difficult to know what kind of general-election campaign Van Drew plans to run, let alone how he would vote as a member of the House Democratic Caucus. In lieu of an "issues" page detailing his views on a broad array of policies, Van Drew features an "about" page that is partly a biography and partly a kind of centrist manifesto, replete with paeans to the virtues of bipartisanship and "common sense."
"Moderation for the good of our nation and our children is a virtue," he states. "It seems obvious to most of us, but unfortunately, extreme elements on both ends of the political spectrum are preventing that in Washington."
The campaign website is not completely bereft of policy detail. On the homepage, Van Drew advertises his opposition to offshore oil drilling, fully funding the Children's Health Insurance Program and protecting net neutrality.
And Van Drew took steps earlier this year to inoculate himself from at least some progressive criticism. He withdrew his sponsorship from the amendment requiring parental notification for abortion and from legislation reinstating New Jersey's death penalty for certain cases.
Those gestures ― and the prospect of helping Democrats retake Congress ― may ultimately be enough for the district's Democrats to back Van Drew.
Chris Perez, a Landisville-based forklift operator, college student and a self-described socialist, plans to vote for Van Drew as the least worst option.
"The Democratic Party has deep systemic problems, but the Republican Party is a regressive party," Perez said.
However, Amie Maria Babischkin, a nurse active in Action New Jersey Together, said she currently plans to leave the congressional part of the ballot blank. Among other concerns, his vote against same-sex marriage legalization offends Babischkin personally, since she is a lesbian.
Van Drew has also blocked her from his campaign Facebook page. She claims that Rep. LoBiondo, and failed Republican candidate Robert Turkavage both made themselves more available to her than Van Drew.
"As of right now, Van Drew has five months to really win my vote," Babisckin said. "He doesn't stand for a lot of the things that I stand for."
Before You Go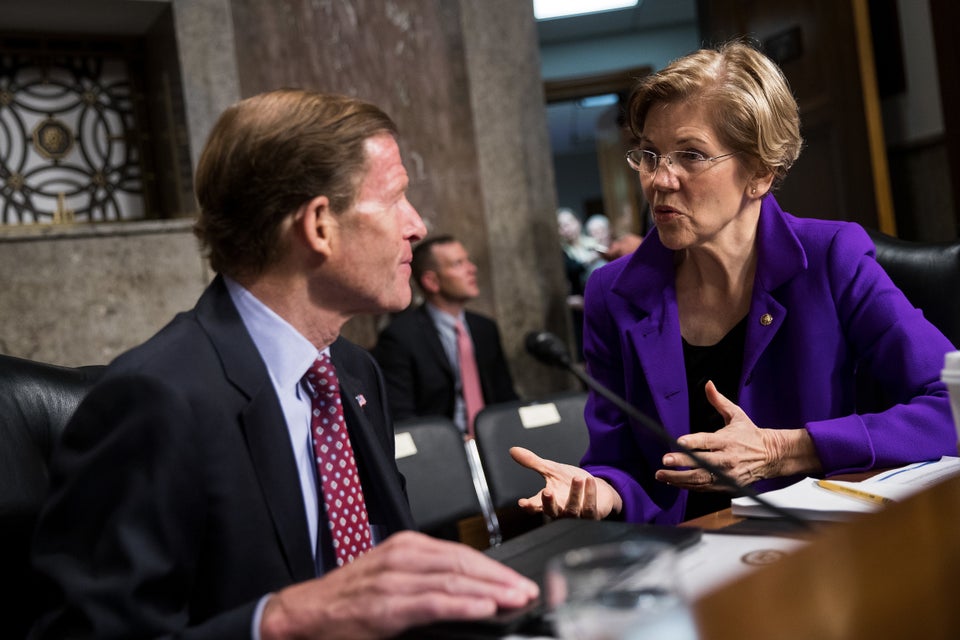 2017 Scenes From Congress & Capitol Hill