Right-wingers are foaming at the mouth about beer once again.
Miller Lite started drawing accusations of "wokeness" (meaning, in this case, an awareness of history and a willingness to help farmers do their jobs) after conservatives caught wind of one of the brand's Women's History Month ads, which came out back in March.
Miller, which is owned by the multinational brewing conglomerate Molson Coors, decided to make up for the objectifying bikini ads of past years by kicking off its "Bad $#!T to Good $#!T" recycling campaign, which composts old Miller merchandise into fertilizer that is then donated to female farmers.
The whole thing is at least theoretically aimed at making the world better for beer drinkers (the ad says the new fertilizer "helps farmers grow quality hops"), but it also might make things better for some women, which means some very normal, chill people became furious about it.
"This is what happens when 20-something gender studies majors invade corporate boardrooms and wage woke crusades against their own consumers," one Twitter user complained. "Another fallen one today — R.I.P. Miller Lite."
The situation definitely echoed Budweiser's most recent entanglement in the culture wars.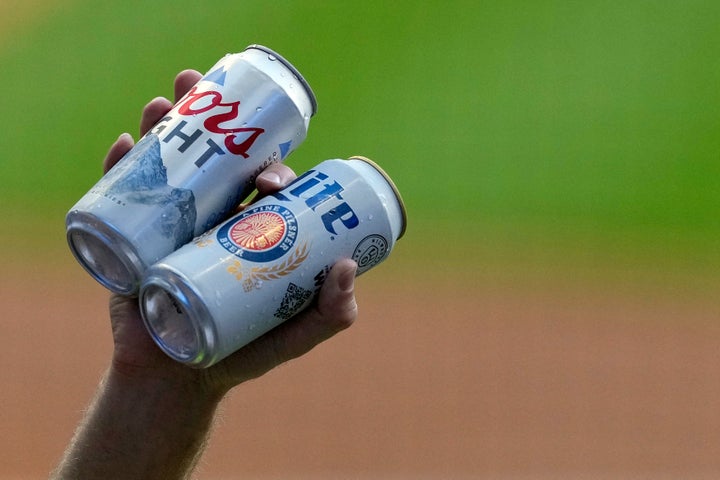 "We never intended to be part of a discussion that divides people," Anheuser-Busch CEO Brendan Whitworth said. "We are in the business of bringing people together over a beer."
The controversy was reflected in Budweiser's bottom line: Last month, sales of Bud Light were down 23% from April 2022, according to CBS MoneyWatch.
CORRECTION: A prior version of this story incorrectly said the Miller and Budweiser brands are owned by AB InBev. The Miller brands are owned by competitor Molson Coors. The story also misidentified the CEO of U.S. operation Anheuser-Busch as the chief of its multinational parent AB InBev.
Popular in the Community