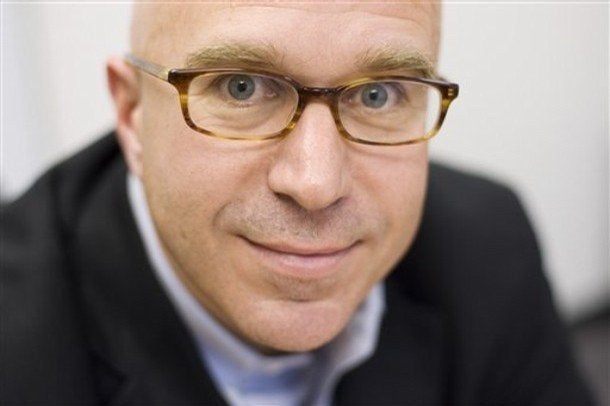 Two more papers that endorsed President Bush in 2004 backed Barack Obama on Sunday. Both papers hail from Texas: the Houston Chronicle and Austin American Statesman. From the Chronicle endorsement:
Perhaps the worst mistake McCain made in his campaign for the White House was the choice of the inexperienced and inflammatory Palin as his vice-presidential running mate. Had he selected a moderate, experienced Republican lawmaker such as Texas Sen. Kay Bailey Hutchison with a strong appeal to independents, the Chronicle's choice for an endorsement would have been far more difficult.
The Denver Post, "which had backed George W. Bush in 2004 and is owned by Republican-leaning William Dean Singleton," endorsed Barack Obama for president on Friday. "So did the Chicago Sun-Times, Kansas City Star, Southwest News-Herald (Ill.) and the Atlanta Journal-Constitution. And to top it off: another Bush-backing in 2004, The Salt Lake Tribune."
In E&P's exclusive count, Obama now leads 58-16 in editorial endorsements. Check out our running list, updated Friday, here.

Colorodo, of course, is a key swing state. Georgia is also now, surprisingly, in play and the Atlanta paper is the state's largest.

The Salt Lake paper complained that "out of nowhere, and without proper vetting, the impetuous McCain picked Alaska Gov. Sarah Palin as his running mate. She quickly proved grievously underequipped to step into the presidency should McCain, at 72 and with a history of health problems, die in office. More than any single factor, McCain's bad judgment in choosing the inarticulate, insular and ethically challenged Palin disqualifies him for the presidency.

"Still, we have compelling reasons for endorsing Obama on his merits alone. Under the most intense scrutiny and attacks from both parties, Obama has shown the temperament, judgment, intellect and political acumen that are essential in a president that would lead the United States out of the crises created by President Bush, a complicit Congress and our own apathy."

The Kansas City paper also hit McCain hard for choosing an "unqualfied" running mate.
On Friday, two dependable conservative organs backed Democrat Barack Obama for president.
On his talk show on WPHT today, conservative Philadelphian Michael Smerconish endorsed Sen. Barack Obama, D-Ill.

Smerconish did so by reading a couple paragraphs from his pending op-ed in the Philadelphia Inquirer.

"I've decided," he said. "My conclusion comes after reading the candidates' memoirs and campaign platforms, attending both party conventions, interviewing both men multiple times, and watching all primary and general election debates.

"John McCain is an honorable man who has served his country well. But he will not get my vote. For the first time since registering as a Republican 28 years ago, I'm voting for a Democrat for president.

"I may have been an appointee in the George H.W. Bush administration, and master of ceremonies for George W. Bush in 2004, but last Saturday I stood amidst the crowd at an Obama event in North Philadelphia," says the Republican.
Then, the Chicago Tribune, a newspaper that has not endorsed a Democrat for president since it was founded in 1847, followed suit. From their editorial:
Many Americans say they're uneasy about Obama. He's pretty new to them.

We can provide some assurance. We have known Obama since he entered politics a dozen years ago. We have watched him, worked with him, argued with him as he rose from an effective state senator to an inspiring U.S. senator to the Democratic Party's nominee for president.

We have tremendous confidence in his intellectual rigor, his moral compass and his ability to make sound, thoughtful, careful decisions. He is ready.

...

It may have seemed audacious for Obama to start his campaign in Springfield, invoking Lincoln. We think, given the opportunity to hold this nation's most powerful office, he will prove it wasn't so audacious after all. We are proud to add Barack Obama's name to Lincoln's in the list of people the Tribune has endorsed for president of the United States.
According to Editor & Publisher, Obama now has a 3 to 1 lead over McCain in newspaper endorsements -- 51 newspapers with a total 6,299,363 daily circulation. At least seven of those papers endorsed President Bush in 2004.
Popular in the Community