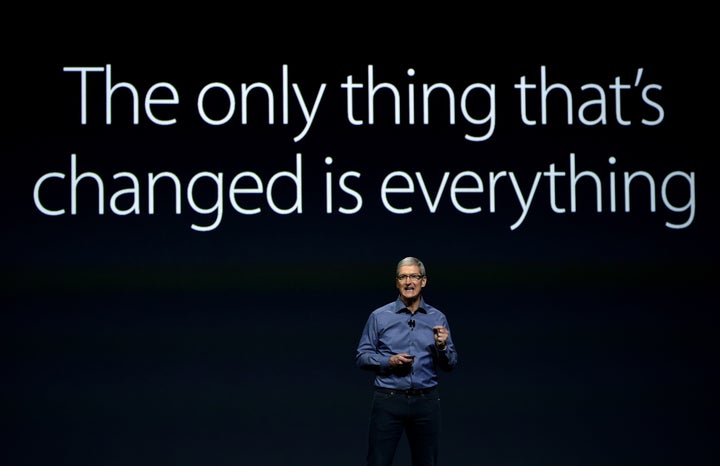 This week, Apple announced plans to roll out the iPad Pro, iPhone 6s, iPhone 6s Plus, Apple Pencil and a Siri-Controlled Apple TV. This came as a huge disappointment to conservative tech users who have been silently waiting for the tech conglomerate to release a product that fits their Republican lifestyle.
First on their wish-list: the Apple Gun.
A Texas techie complained, "I don't draw. Neither does anybody I know. So a digital pencil is garbage to me. What I'd love is a gun that can stream Hannity. I'd pay $400 for that. No question."
Tim Cook and Co. made absolutely no mention of a smartgun or hinted at plans to release one in the near/far future. In fact, words and phrases such as "gun," "firearm," "ammo," "state's rights," "second amendment," "background checks," "government takeover," "founding fathers" or "Hitler wanted gun control" were uttered zero times during the event.
"Protect our borders" was used one time, but it was in reference to the new titanium iPhone cases which Apple promises will protect phones from water damage, dust and falls onto concrete.
Apple's presenters mainly kept the discussion to the upgraded features of the products we've come to know and love. Conservative users were prepared to be disappointed but not completely left out in the cold.
"They didn't say one thing that I wanted to hear," one user added. "I go to Republican campaign rallies all the time and they say all the things that I like. It's like when my buddies and I park our trucks in a Walmart parking lot, get tanked and talk about the War on Christmas! Not here. It was like I was invisible."
"Think about it" proposed a man dressed like a colonial brewmaster. "If I bag me a 20 point deer and want to tell my wife and kids about it, I have to pull out a SECOND device to do that. Why can't it be one? I wish somebody would care about my needs."
Tiny hoards of conservatives were found chanting "Cam-era-Ri-fle!" after the event.
Though the future looks bleak, conservatives still hold out hope that Apple will develop other devices that cater to their Republican point of view such as: iBible, iDodge Ram with Hemi V8, and the Apple Coors Light Blue Mountain Indicator.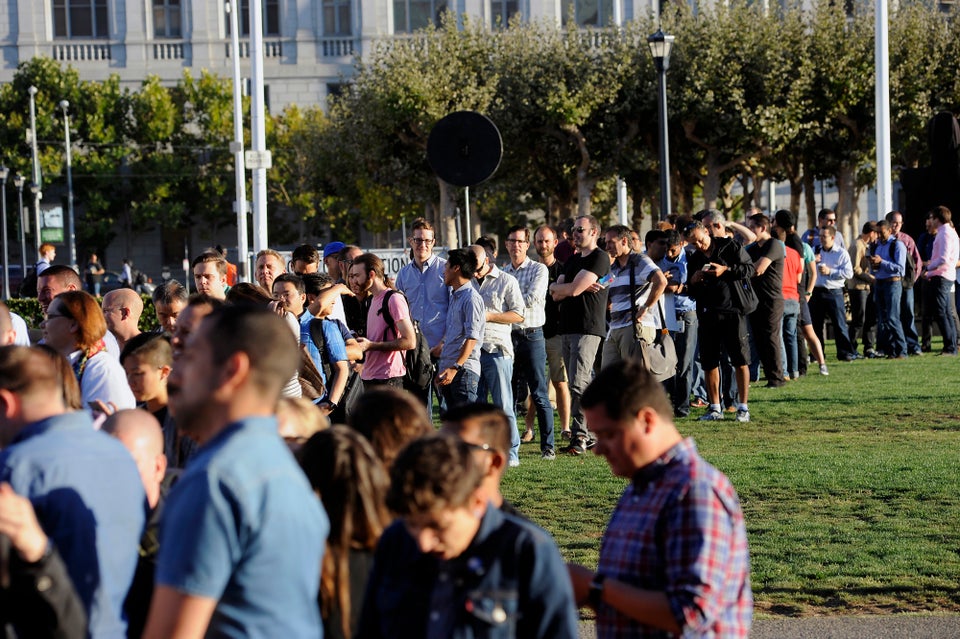 Apple Sept. 9, 2015 Special Event: As It Happened