WASHINGTON ― Conservatives activists are calling on Republican leaders in the Senate to step down, citing protracted inaction on President Donald Trump's legislative agenda and their failure to confirm his judicial nominees at a sufficient rate.
"You were not going to 'drain the swamp.' You are the swamp," leaders of conservative groups wrote in a letter on Wednesday, complaining about the Senate's failure to repeal Obamacare, control rising debt and curtail access to abortion. The four-page litany of grievances was addressed to five members of GOP leadership: Majority Leader Mitch McConnell (Ky.), Majority Whip John Cornyn (Texas), Roy Blunt (Mo.), John Thune (S.D.) and John Barrasso (Wyo.).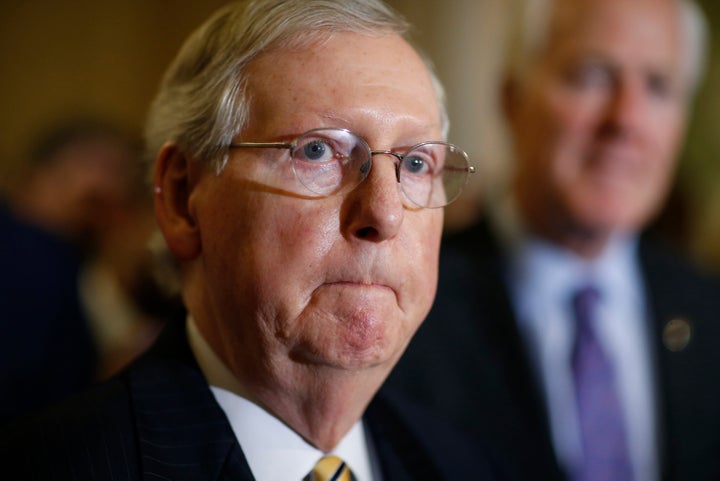 "We foresee a scorched-earth disaster" if McConnell and others don't leave their leadership posts, the activists warned.
The letter's signatories included representatives from some of the biggest conservative grassroots organizations: Ken Cuccinelli, the president of the Senate Conservatives Fund; Adam Brandon, the president of FreedomWorks; Jenny Beth Martin, co-founder of the Tea Party Patriots; Brent Bozell, founder of the Media Research Center; and Richard Viguerie, the chairman of the website ConservativeHQ.com.
Some also hinted at the possibility that they could urge other conservatives to stay home during the 2018 midterm elections.
"[GOP leaders] come to us because they need us to help," Bozell said during a press conference at the FreedomWorks headquarters in Washington, D.C. "If we do not help them, it's going to be a stampede against the Republican Party."
Given that McConnell was re-elected majority leader with the unanimous support of his conference following the 2016 election, it is extremely unlikely that he or any of his deputies will accede to the conservatives' demands.
Still, the letter highlights the growing angst within the GOP during a crucial time for the party. Republicans are hoping to pass a tax reform bill this fall, and yet another rift within the party could threaten their last chance to score a major legislative victory before the end of this year.
Former White House chief strategist Steve Bannon ― who is targeting GOP incumbents across the country who he says do not adequately support Trump's agenda ― has also called on McConnell to step down. Buoyed by last month's victory of Roy Moore, his preferred candidate in the race for the Alabama GOP Senate nomination, Bannon is now seeking to recruit candidates to topple senators in other states ― including Wyoming's Barrasso, Sen. Deb Fischer of Nebraska and Utah's Sen. Orrin Hatch.
"We're going to cut off the oxygen to Mitch McConnell," Bannon said earlier this week during an interview on Fox News, adding that he was also looking into convincing donors to stop contributing to GOP leadership committees.
Before You Go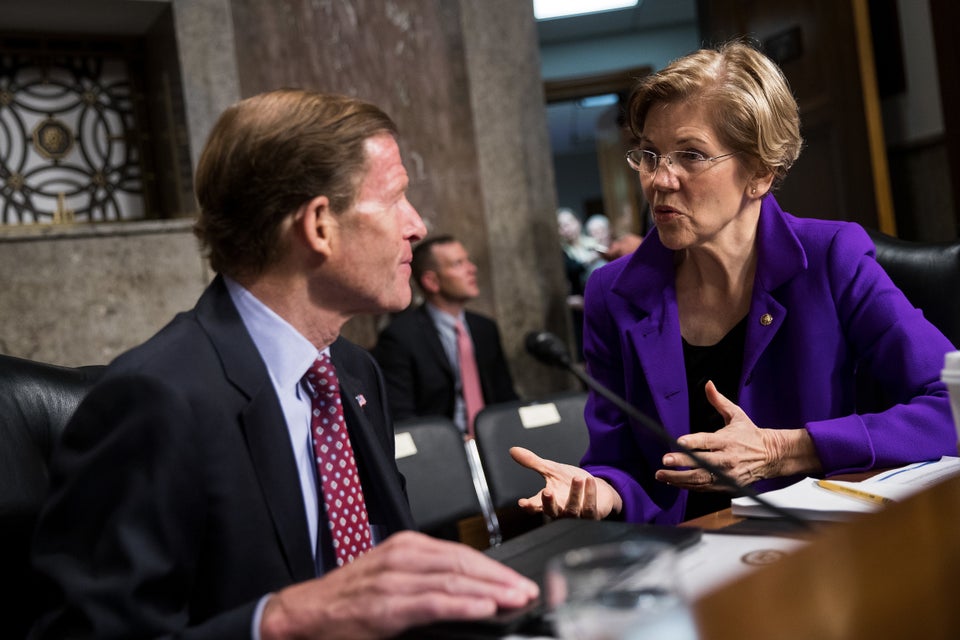 2017 Scenes From Congress & Capitol Hill
Popular in the Community